What's in a Name? Don't Ask Bud Lovers That
Nearly a 100 years of legal battle. Millions spent on lawsuits over different countries. Every time a company wins an exclusive right to sell its product in a country, Lady Luck changes sides and pushes the matter to yet another court.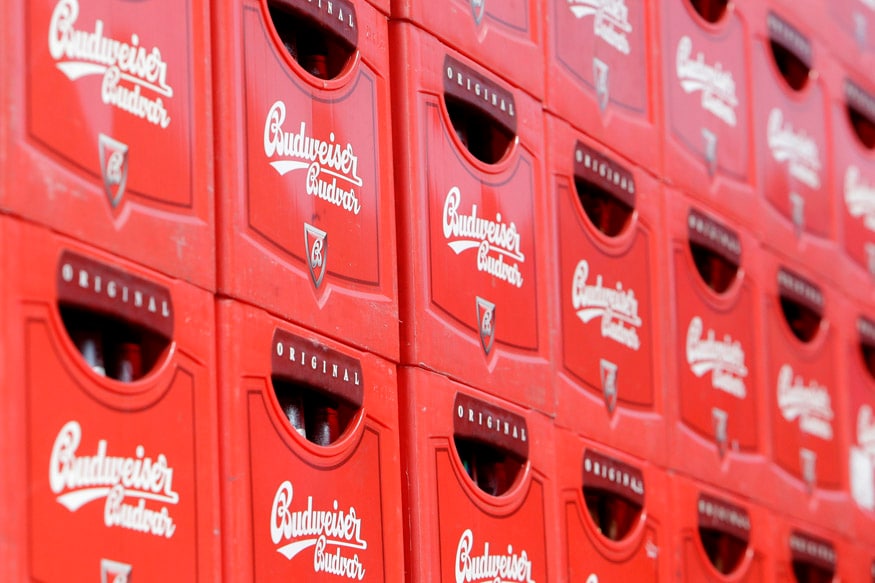 Crates of beer are stacked up on the yard of Budejovicky Budvar (Budweiser Budvar) brewery in Ceske Budejovice, Czech Republic.
What is in a name? The bard asked and digressed into the narrative, leaving us in a perpetual state of confusion. Especially over the name of a beer we all love to sip — Budweiser.
For two brewers on the opposite side of the Atlantic, the name Budweiser — is everything they must exist and fight for.
Nearly a 100 years of legal battle. Millions spent on lawsuits over different countries. Every time a company wins an exclusive right to sell its product in a country, Lady Luck changes sides, dramatically pushing the matter to yet another court.
Imagine this world of bud lovers divided into two hemispheres between two companies who strangely share the same name for their flagship product!
It all began in the 13th century when a Czech village, Ceske Budejovice aka Budweis was founded as a German merchants' colony.
Its people were given royal sanction to make beer for the rest of Germany. To promote good drink, the authorities banned nearby towns from brewing. Soon, a golden strip that extended from Plzen to Budweis emerged. Many varieties of beer, commonly called Budweis began to flow abundantly out from the land to wet the whole of Europe.
Still, the Czech brewers, with all that business were an unsatisfied lot.
They realised that unless they build an economic base it would be hard for them to claim political representation in the colonial administration.
There was only one solution.
Local breweries in the town must join their hands and work as a single force. The Czech Joint Stock Brewery was thus born in 1895. Their signature product and symbol of national pride, Budweiser, the same old beer from Budweis, was now perfected with state-of-the-art technology.
The Czech Bud was now ready to take the world. It was dressed to the hilt for the kill. Europe was already a bud fandom. What the Czechs wanted was to spread the empire beyond the Atlantic, into the new world where they thought, Americans with their brief history of local brewing were waiting for the real taste of traditional beer.
Sad, they forgot one pertinent point: a country with only a few centuries of history could perhaps have a scant regard or even contempt for tradition. Moreover, the Americans already had a local bud!
"Name is Budweiser," the Czech beer introduced itself.
"That's my name too," the American beer replied, in cool, yankee fashion.
Some flashback. 1852 AD.
Entrepreuner George Schneider, established a Bavarian brewery in America in 1852 to cater to the nostalgic Germans who had migrated to the country.
But business collapsed. The bankrupt brewery now owed Eberhard Anheuser, another businessman who was doing a roaring trade with soaps, plenty of money. Half-heartedly, Anheuser bought shares, took over the brewery and waited for an impossible miracle to arrive.
At that time, Adolphus Busch, the miracle man, was on a pleasure trip in Europe with his friend. During the journey a particular name and a beer — Budweiser — came across his table again and again. He liked its ring in his ears.
So Busch made a mental note of its taste and colour. Busch was such an excellent salesman that his contemporaries testified that he could sell ice to the Eskimos and coal to the New Castle.
Instead, his destiny was to sell beer to the Americans.
Back in America, he met Eberhard who was wondering what to do with a brewery he was forced to buy and a daughter he must soon marry off. Busch graciously accepted both. And the world witnessed the birth of Anheuser-Busch company in the 1870s (which later became the leading spirit company in the world).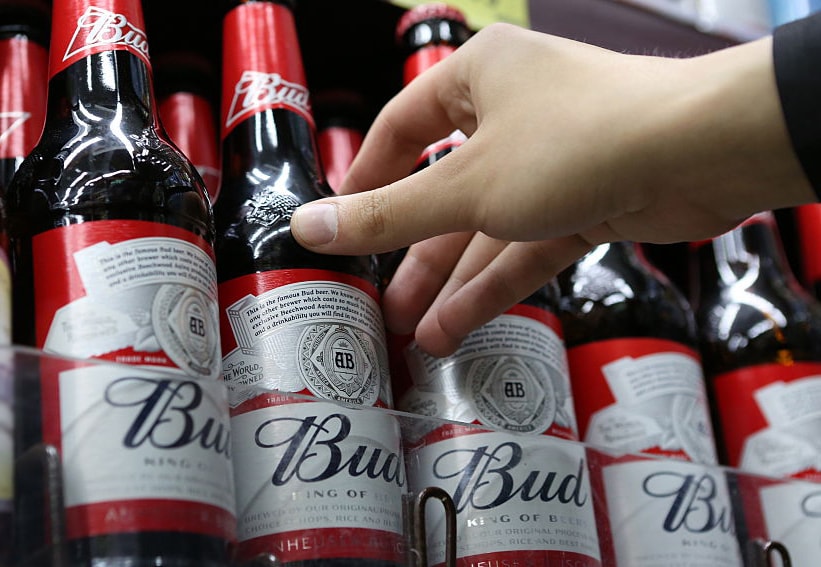 So, what will be their signature brew? No brownie points for the guess. Yes, Budweiser.
Anheuseur-Busch had to tide over the initial challenges. There were local beers with the same name. So they went straight for trade name registration. In legal battles, the lawyers of AB claimed that their beer was closest to the spirit of Bohemia. Colour, Taste, Aroma. Judgments came one by one, all in favour of Busch.
It was when AB thought that, they had settled everything, they saw the devil himself landing on the shores of the Atlantic.
"Name is Budweiser," the Czech beer introduced itself.
Forget Shakespeare and his disregard for names. What followed was a long drawn battle on courts on many countries for just the name.
The Czech company fought on one solid ground: anything that carries the name of Budweiser is related to Budweis, their town. Their lawyers quoted Busch himself who had earlier testified before the court while he was suing the small American breweries for selling Bud, that his beer was inspired by the spirit of Budweis.
What about that? Asked the Czechs.
The heat grew under AB. They had only one way. The yankee didn't even blink when it changed tack. Where is this Budweis? Is that a name of a place? Our name was a linguistic coincidence. It was an inspiration; it came as a lightning flash. It has nothing to do with Bohemia, AB declared.
Yes, it could be a linguistic coincidence. The judgment came. The Czechs, were fighting a legal battle against the Americans, in America.
But by that time, AB realised that the going would hardly be smooth without an amicable settlement. Talks led to a treaty which was signed in 1911; the world was divided into two hemispheres. The Czech Bud would not sell their beer north of Panama Canal and Europe would continue to be the bastion of the Czechs.
AB knew one thing. Their beer had no future unless they spread out to the continent and beyond. And the new treaty stood on the way.
Soon, the Czechs grew indignant as they saw roadblocks regularly popping up on their way which was against the spirit of the settlement. If Burgundy and Champagne could avail the benefits of geographical indication, why not Budweiser!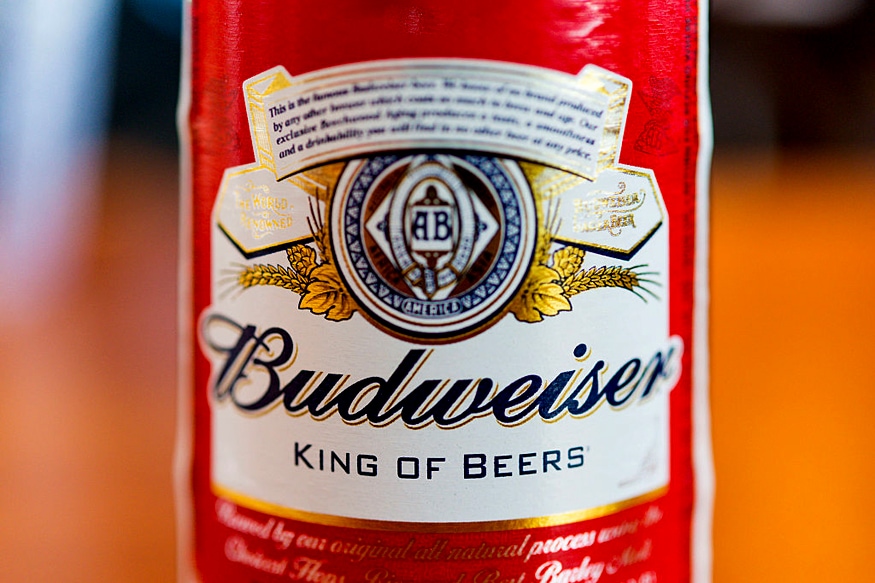 At the height of the noisy quarrel over Budweiser, AB found one morning that there was static, dead silence from the enemy front. What happened! The challenger had simply vanished from the battleground! Not only the joint stock company but even the country of Czechoslovakia, which had stakes in the business and was clamouring for justice on behalf of its national beer, had gone! They disappeared from the map.
Nazis had arrived.
It took many decades for the Czechs to swing back before they could finally emerge as a country from behind the Iron Curtain. They now looked out for their old business and found none. No one at AB remembered what the Czechs were now prattling about a treaty they had signed in 1911.
The battle began once again.
The Czech Budvar with a series of legal victories soon proved that they were not a washout. Still it could hardly erode the appeal of the American Bud among people who never cared a damn about the history of what they drink.
It is a virtual David vs Goliath battle out there. But remember one thing before you take sides or jump into conclusions — we are not living in mythical times anymore.
(Manu Remakant is a freelance writer who also runs a video blog - A Cup of Kavitha - introducing world poetry to Malayalees. Views expressed here are personal)
Get the best of News18 delivered to your inbox - subscribe to News18 Daybreak. Follow News18.com on Twitter, Instagram, Facebook, TikTok and on YouTube, and stay in the know with what's happening in the world around you – in real time.
Subscribe to Moneycontrol Pro and gain access to curated markets data, trading recommendations, equity analysis, investment ideas, insights from market gurus and much more. Get Moneycontrol PRO for 1 year at price of 3 months. Use code FREEDOM.
Read full article