World's Best Restaurant Set to Reopen this Fall in New York City
Eleven Madison Park, one of the world's best restaurants, is set to reopen in New York this fall after a massive renovation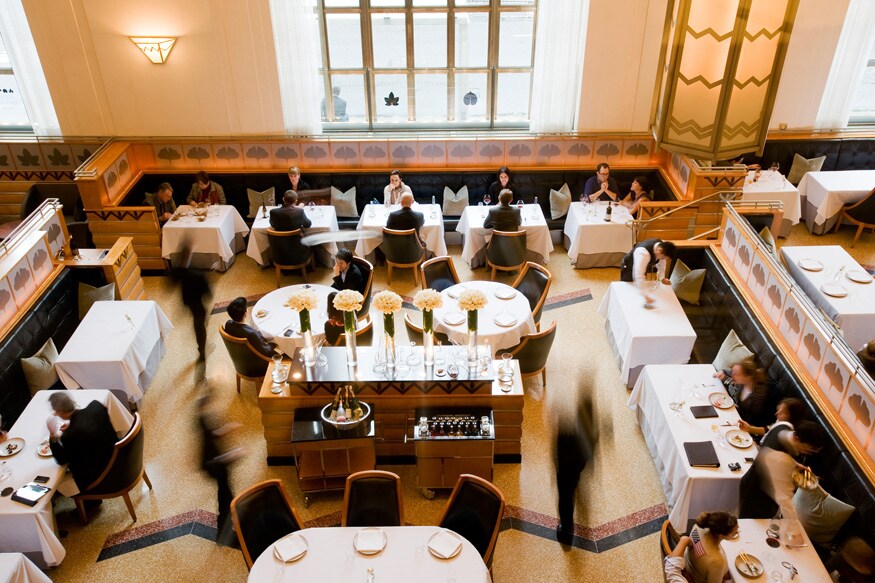 Eleven Madison Park in its earlier avatar (Image courtesy: AFP Relaxnews)
After closing over the summer for renovations, the New York restaurant ranked the best in the world has announced plans to re-open their doors in October. During the height of tourist season, Eleven Madison Park shuttered its doors to make way for a major upgrade that was long overdue.
To make up for their absence in NYC, the team held an EMP Summer House pop-up in the Hamptons, the summertime refuge of New York's rich and famous. Eleven Madison Park boasts three Michelin stars, and this year topped the World's 50 Best Restaurants list for the first time.
Loyal fans of the old Eleven Madison Park, meanwhile, need not fret: The biggest changes were made to the kitchen and bar, leaving the dining space largely intact, according to Eater.com. The redesign for the bar calls for a more inviting space, with more lounge tables. The overall aim: To attract a regular clientele and make the restaurant bar a local watering hole.
Likewise, the restaurant concept and menu will remain largely the same, with an 8 to 10-course tasting menu that goes for $295. The bar tasting menu, meanwhile, consists of five courses and is $155. Like a concert or sporting event, tickets must be prepaid in advance. Tips are included.
Reservations for Eleven Madison Park in New York are now open for service beginning October 8.
Get the best of News18 delivered to your inbox - subscribe to News18 Daybreak. Follow News18.com on Twitter, Instagram, Facebook, Telegram, TikTok and on YouTube, and stay in the know with what's happening in the world around you – in real time.
Read full article