Fringes, Pleating, Ruffles: Fashion Trends That Will Be Huge During Autumn/Winter 2018
Fringes are the new replacement for tassels as Indian garments are taking a lot from the western influence.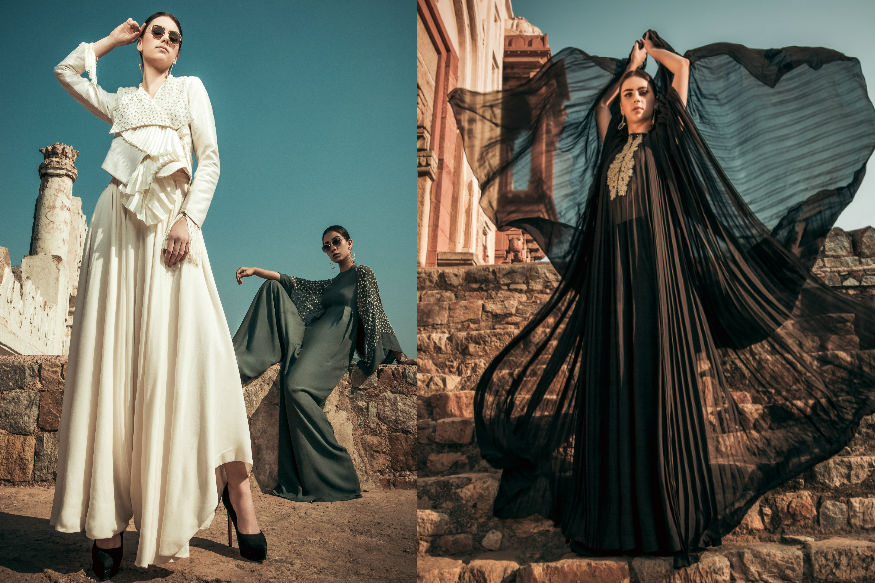 (Photo: Representative Images)
The world of fashion is ever evolving. So to speak, if there's one trend that is huge now, within a few months there can be something completely opposite that catches the attention of fashion enthusiasts and celebrities. And while it isn't very difficult to keep up with what's in fashion and what's not with the advent of social media, celebrities posting 'look of the day' pictures and fashion influencers coming into play, we have still listed a few trends that will be really huge during Autumn/Winter 2018.
We spoke to designer Pooja Shroff who participated at the recently concluded FDCI Amazon India Fashion Week Autumn/Winter 2018, to get some inputs on the key trends that we will see in the Autumn/Winter 2018 collection to which she replied by pointing out that 'fringes and jumpsuits are here to stay' while short bandi will be one of the bestsellers in the latter half of the year.
Below are the inputs provided by her.
Fringes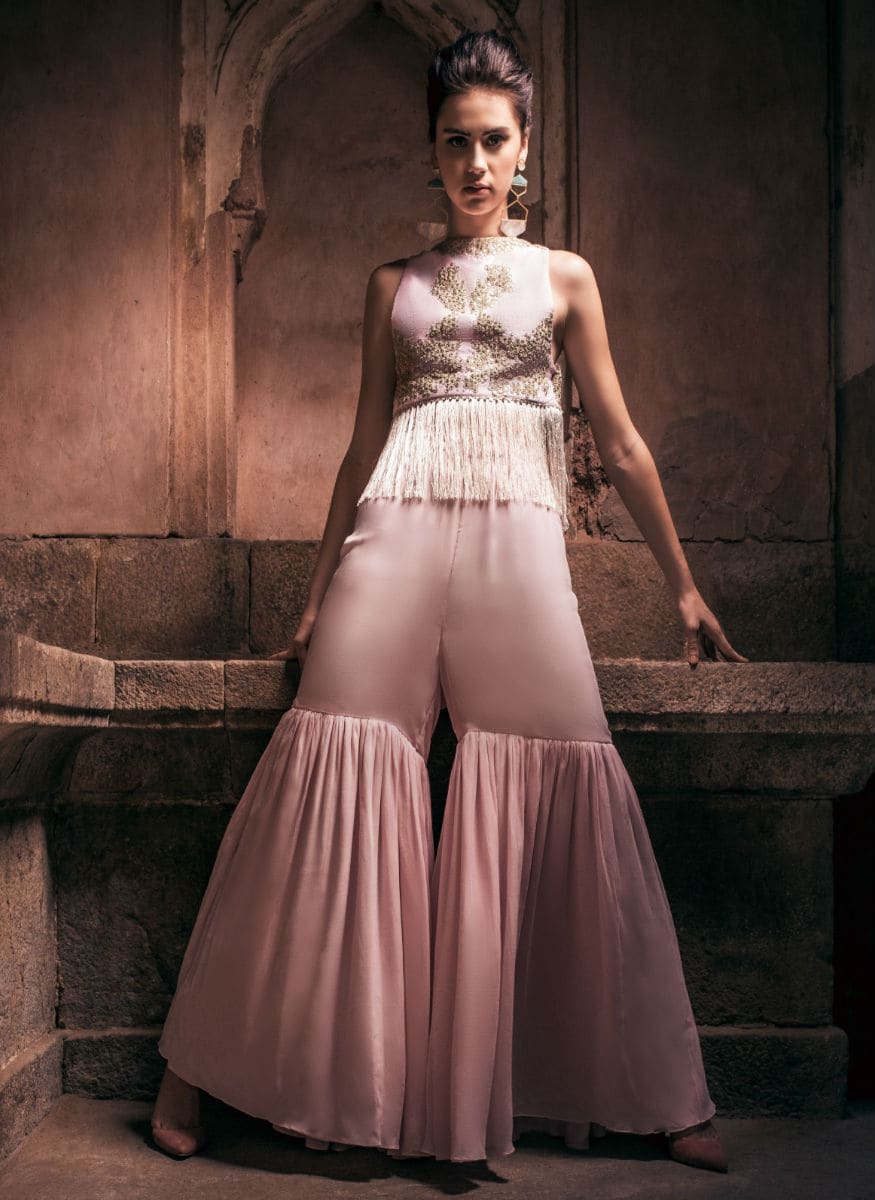 Fringes are the new replacement for tassels as Indian garments are taking a lot from the western influence. Smallest details are also being modified. These fringes can be experimented at multiple areas like sleeves, collars, hems, shoulders and back. Though the difference is not much between fringes and faux lace, but to make a change from feathers and laces, fringes will be widely in demand.
Pop Colors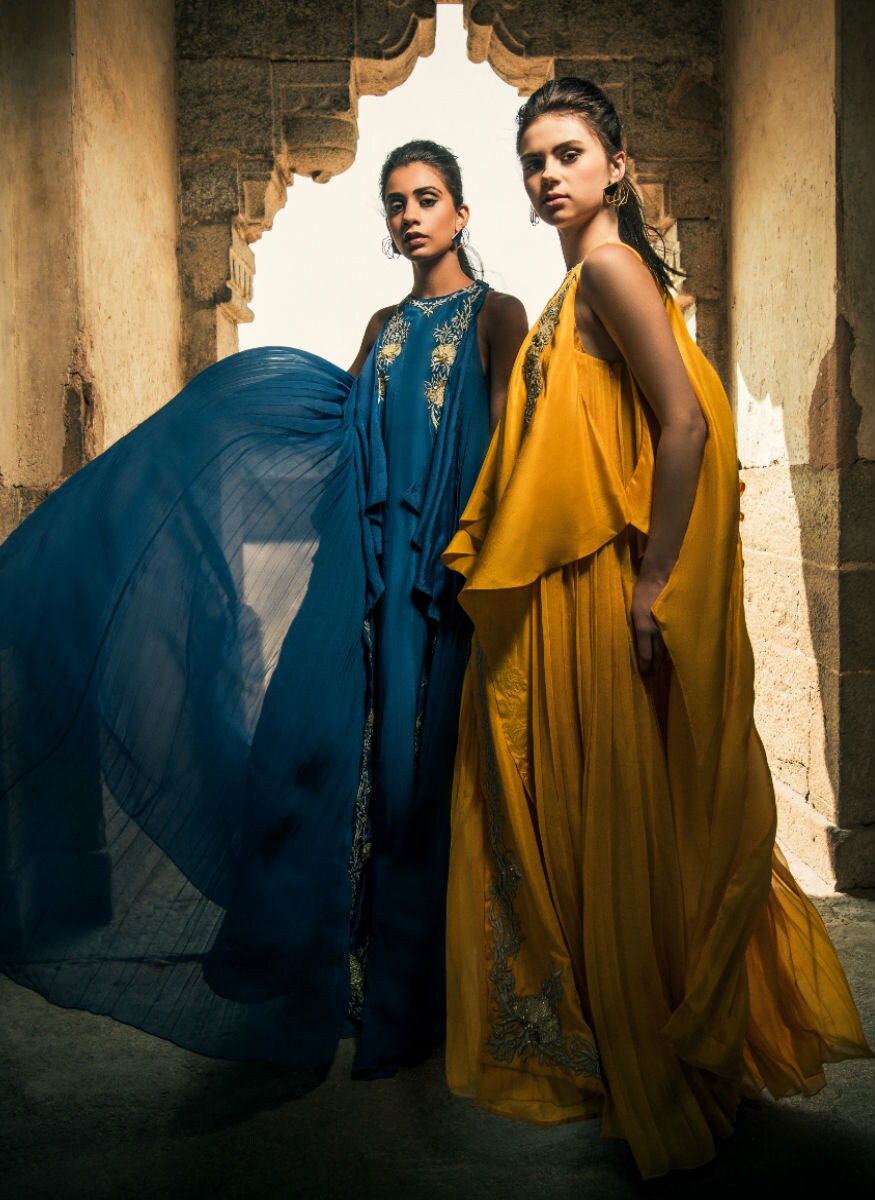 Mango yellow, purples, cobalt blue, onion pinks are going to be trending in the upcoming season. Our Indian clothing sensibilities are incomplete without a pop of colors. Also vibrant colors can be worn on a day and without a doubt can be used as office wear and a continued party in night. Also it feels good to people around you to see pop colors in middle of cliché summer light colors.
Jumpsuits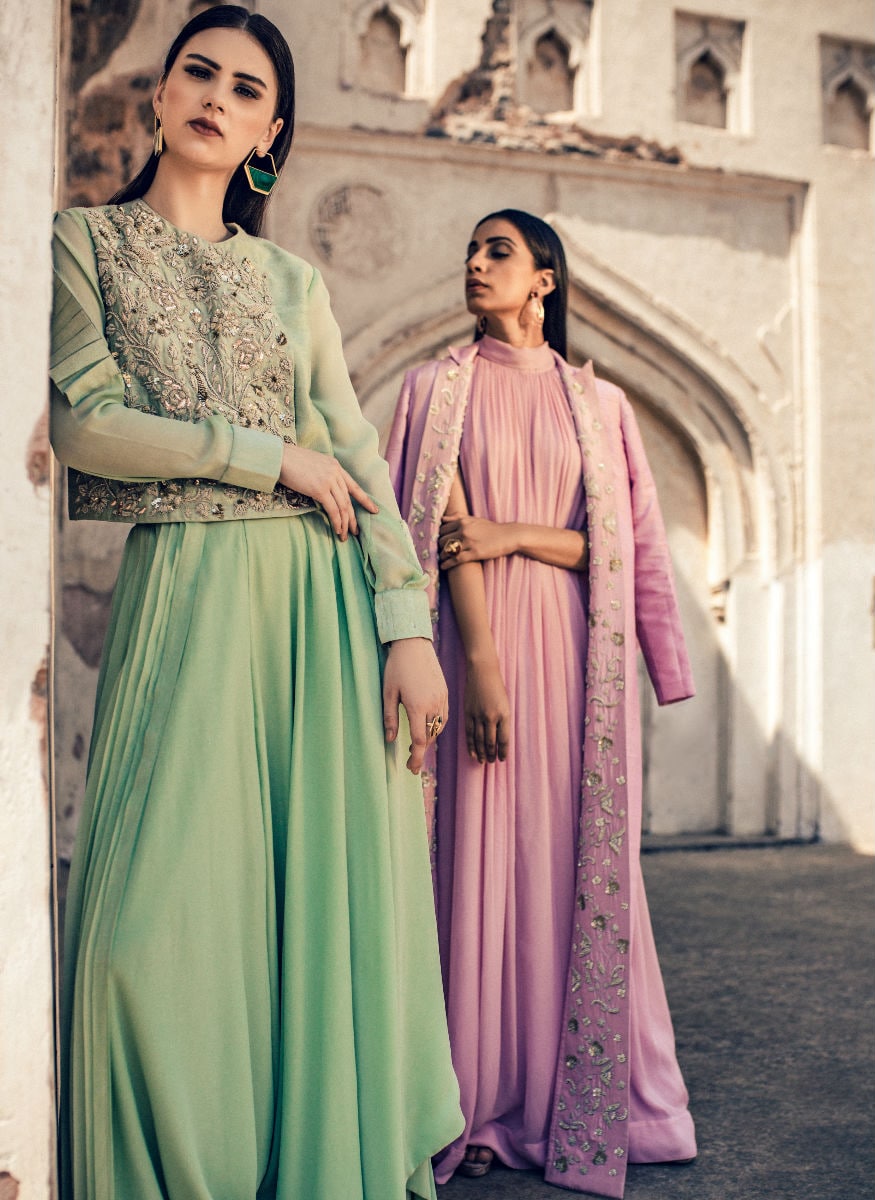 Jumpsuits are going to be big this season. Being an Easy breezy silhouette it looks extremely trendy and is very comfortable to wear! And moreover because of its feasibility of being worn in a day or a party it will stay in high demand this autumn season. There are few pieces of jumpsuits that can be worn in different ways every time so it looks like a new piece.
Short Bandi
Short bandi or jacket rather will be the best seller as around the latter half of the year people need separates that they can easily pair up with their western wardrobe to give an ethnic touch yet be modern. Waist coats, peplums, shoulder bandis is what we are offering this upcoming season from our Bandi inspired collection for AW'18. You will find bandi matches in very unusual ways with few garments like maxis and jumpsuits.
Pleating and Ruffles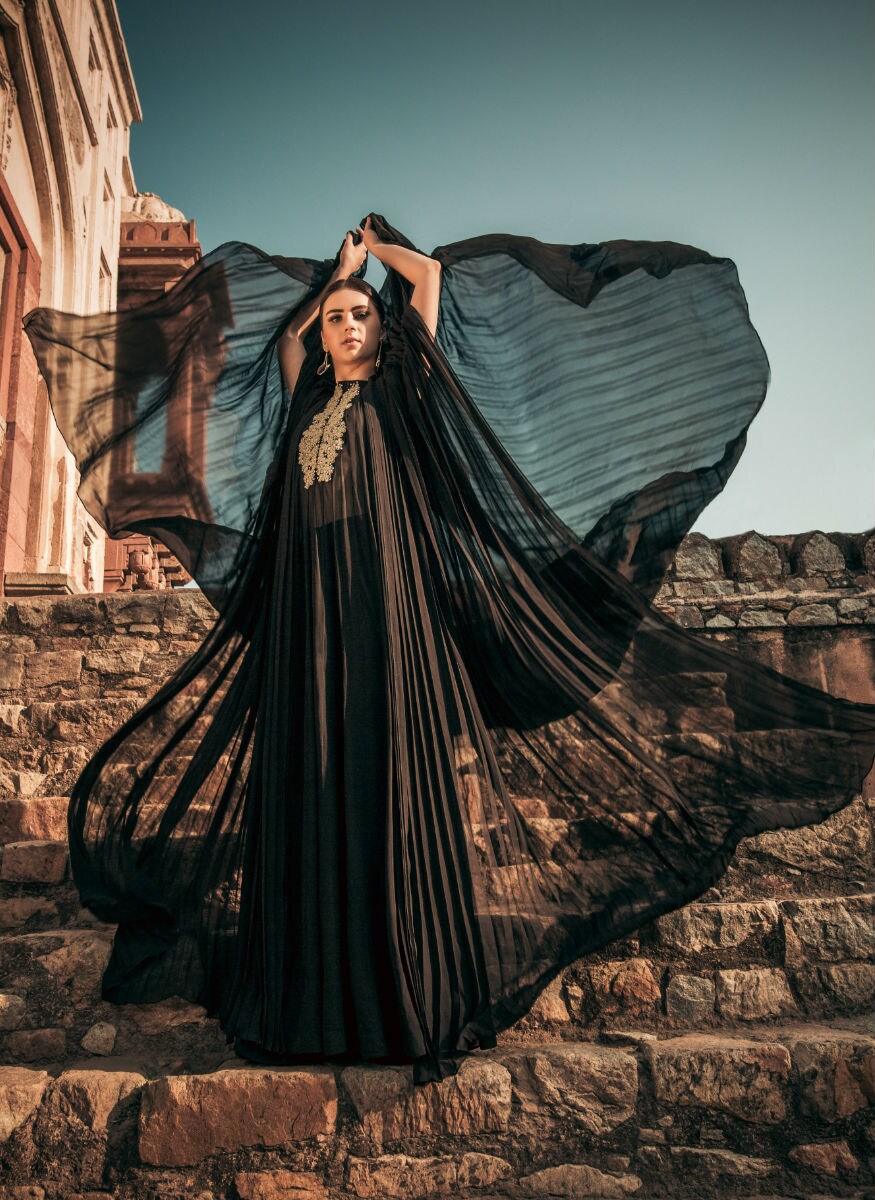 Pleats and ruffles are really in this summer season. The trend of moving away from heavy embroidery is slowly creeping in for Indian occasion wear. Fabric texturing like pleats and ruffles are very interesting replacements as people find it easier also to team up accessories with non-embroidered textured garments. They are very light to choose this summer and are breezy enough to keep you cool.
(All images : Pooja Shroff clothing brand)
Get the best of News18 delivered to your inbox - subscribe to News18 Daybreak. Follow News18.com on Twitter, Instagram, Facebook, Telegram, TikTok and on YouTube, and stay in the know with what's happening in the world around you – in real time.
| Edited by: Mugdha Kapoor Safaya
Read full article