GET Stock

Quotes


Move Over Mumbai, Explore These Ganpati Temples in Thailand, Jaipur, Kota
Guess it's time to move over Mumbai.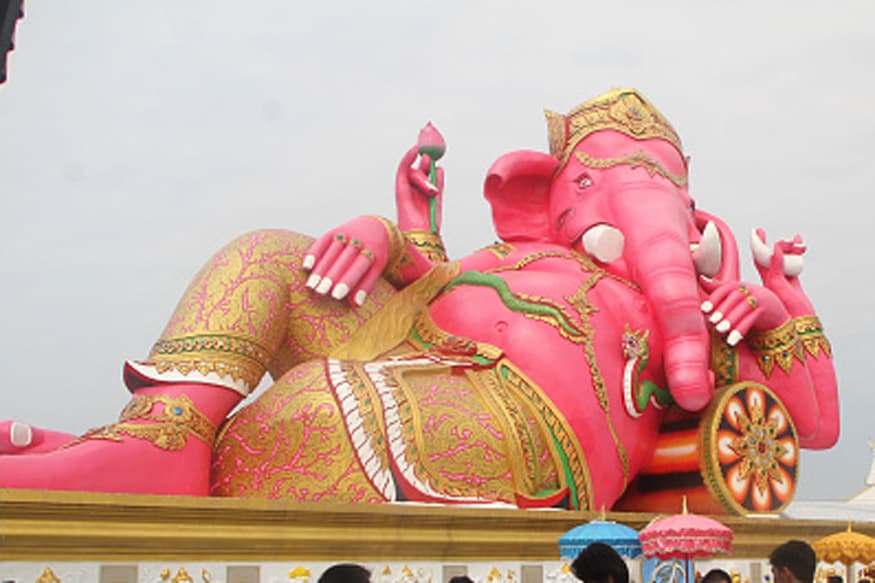 Guess it's time to move over Mumbai.
'Mumbai' is the very first name that strikes our mind when we talk about Ganesh Chaturthi. The enthusiasm and joy with which this festival is celebrated in Maharashtra cannot be compared to any other city.
There is a common myth existing in the minds of people that this festival is only celebrated in the state of Maharashtra and is typically Mumbaikars' festival. This ten day celebration is enjoyed by people of all religions across the world.
With Ganesh Chaturthi celebrations taking a roll, we bring you a list of temples across India and the world that you can visit to cherish the vibrant occasion Ganesh Utsav this year.
Wat Saman Rattanaram
Located in Thailand, this Buddhist temple boasts of the largest Ganesha statue in Thailand.
Dagadusheth Ganpati
This beautiful temple in Pune offers a splendid sight during the 10-day-long festival.
Khajrana Ganpati
Khajrana Ganpati, located in Indore, is one of the well known temples across India. A special feature of this temple is the orange colored Ganesha idol.
Karpaka Vinayakar
This is an ancient cave shrine located in Thiruppathur, Since it is dedicated to Lord Ganesha, the festival is celebrated on a large scale here.
Khade Ganeshji Temple
Located in Kota, it is known for the rare pose of Ganesha idol in the temple. Not often will you come across a standing Ganesha.
Moti Doongri Ganesh Temple
This temple, dedicated to the elephant deity is located in the pink city. Devotees from all across the world offer their prayers and offerings.
Shree Maha Ganapati Temple Ganapathi Temple
Known as the heart of Kollam, this is one of the most important Ganpati temples in Karnataka. This temple houses the original image of what is believed to be Shiva's lingam (Atmalinga)
Manakula Vinayagar Temple
Dedicated to Lord Ganesha, this magnificent place of worship is located in the Union territory of Puducherry. The vibrant texture of this temple is sure to give you a great sight!
Also Watch
Read full article