LFW 2017: Felt More Like A Girl, But Didn't Want to Change my Sex, Says Gender Neutral Model Petr Nitka
Of all exciting things Lakme Fashion Week has to offer, the most significant is the union of models from all walks of life.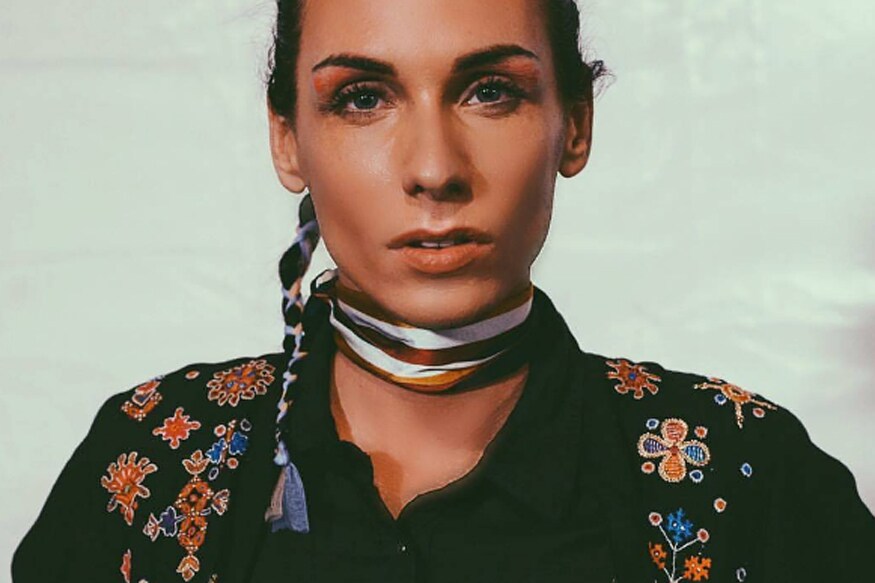 Image courtesy: Instagram
Of all exciting things Lakme Fashion Week has to offer, the most significant is the union of models from all walks of life. With its 18th edition, LFW brings on Indian ramp a social gender bender, which more than anything makes the right noise, about breaking free from the set gender stereotypes.
Petr Nitka, the first-ever gender neutral model, is elated to be the face of this initiative. "I feel great. Only in modeling I can express my personality, my look, and my opinions. Now I can finally be who I really am."
"I have always felt different and being gender neutral model means being unique. This is the best way to meet new people with different stories," she adds.
Considering that most societies have their prejudices against anything beyond the dictionary definition of men and women, was it difficult to shatter the grass ceiling? Petr says no. "To be honest, it was not so difficult. I was born as a gender neutral and being a model has always been my dream to express myself. I am from the Czech Republic and there is no other model who is different! I have been the first one. I used to call myself as an androgynous model, but African designer Roman Handt told me "Petr, you are not androgynous. You are a gender neutral. Andreja Pejic used to be first androgynous model. And I am the first gender neutral model. It's all about the title".
While the professional stint started with a photoshoot with Bharathan Kangatharan in Perth when Petr realized "looked like someone between a boy and girl", Petr always knew he was a little different. "I grew up just with my mom. She has always been like my best friend; she has supported me and respected my difference. I didn't use to be like other boys, I didn't play with cars. I've always been interested in fashion, makeup and girly stuff. But when I was a kid I was disappointed that I couldn't wear makeup. I've always felt more like a girl, but I haven't wanted to change my sex".
"One day I realised that I feel like a unisexual person", Petr tells us in a freewheeling chat.
Petr is aware of the society's outlook towards them but none discerns him from being the strong person. "I know there are so many people who are hateful to minorities. I always say, that if someone judges people because of their sexuality, gender, race or religion; the person is probably unhappy with his own life. I feel like a strong person. That's why I want to fight for LGBT people and minorities all over the world".
"It's about our society which is changing and definitely about culture which is different in every part of the world. As our society begins accepting minorities and different sexualities - the fashion gets better in the way of difference". According to him, fashion has always been a reflection of the modern and open-minded thinking and he doesn't shy away from acknowledging the symbiotic relationship of societal standards and fashion trends.
He's of the view that being in fashion shows means making news and that's the only way one can initiate discussions about their acceptability. "Some people see homosexuals or transsexuals as a problem of our society. I would like them to get to know us so they can find out that we are just people full of love and kindness. I wish to share my opinions with others and I want people to realise, that all we need is love and we cannot hate each other only because they have different beliefs or preferences. Judging people because of their race or gender is so wretched".
The international model, who's enthusiastic to be in India for the first time, admits that Europeans consider India to be a very stern place. "I need to say that South Africa was so welcoming and I was pretty surprised. But to be honest the biggest amazement comes from Lakme Fashion week. You know - European people see India as a really strict place. But I do not agree. I am receiving such positive messages from Indian people. I am so happy I got the opportunity to come to India".
Apart from Indian designs and fashion, which Petr says are vastly different from rest of the world, what excites him the most is the culture. "This is going to be my first time in India and I'm really excited. I love Indian culture and people and I want to see real India. Not a hotel resort, but an authentic life with Indian people. I can't wait to try Indian food. I am addicted to getting to know different cultures".
"And of course- Indian guys are handsome. I would like to visit a typical Indian market!" a thrilled Petr tells us.
Even though he's happy with the improving situations all across the world, he has no qualms in highlighting the worst. "People are getting to be more open-minded and I am so happy for that. But situation in Arabian and some African countries for gays, lesbians, and trans people is worse than bad. In Russia too! You can be arrested or receive death penalty just for being who you are or loving who you love".
"I would like to get in those countries, and change the way, how people see LGBT community and women", he says.
| Edited by: Divya Pal
Read full article
Next Story
Next Story
Also Watch

Jet Airways Crisis: "It Was Like A Family" Jet Employees Cry For Its Revival
Countdown To
Elections Results
To Assembly Elections 2018 Results