Onam, a 10-day long harvest festival of Kerala celebrates the homecoming of the mythical King Mahabali who Malayalees consider as their King. These power-packed ten days of feasting are followed by traditional boat races, dancing and singing. The rich culture of Kerala can be understood in the best form during these 10 days of celebration.
There's a famous Malayalam proverb '
Kaanam Vittum Onam Unnanam
' which means that one must have the Onam lunch even if he is forced to sell his property. For all food connoisseurs, the main highlight of the festival is Onam Sadya, a grand feast which is traditionally served on a Banana leaf. This 'mouth-watering' feast is to be relished without the use of cutlery and is an indispensable part of the festivity.
Sadya literally means a bouquet in Malayalam and staying true to the literal meaning, the feast does offer a whole lot of 26 dishes (or more) for the foodies.
On the eve of the tenth day of this festival, we bring you an insight into the scrumptious items that comprise the Onam thali.
Kerala Red Rice is the main dish of the feast. It is also the first dish to be served. Ghee is sprinkled on the rice 'swaad-anusaar'. Various different side dishes and curries that are collectively called Kootan are served generously along with Kerala Red Rice.
Image: Shutterstock
Sambar and Rasam are among the most famous dishes that we are thankful to South for. Both Sambar and Rasam – the 'made-to-activate-your-taste-buds' preparations – are considered as one of the most important items on the menu.
Image: Shutterstock
Parippu, a thick curry dish made of Moong Dal, eaten with rice is a treat to most of the Keralites. If there's Parippu, Papad and ghee around, it's like a mini-Sadya for them. Other ingredients include coconut, jeera, green chilli and turmeric powder.
Kootan is a collective name for the side dishes and curries that include Aviyal (a mixture of coconut and various vegetables seasoned with curry leaves), Kaalan (a thick dish consisting yogurt, coconut and any one vegetable), Olan (a preparation of pumpkin, coconut milk and ginger), Koottukari or Erissery (a hot-sweet tasting dish made of coconut and vegetables like), Puliyinchi (a paste like dish that includes ginger, tamarind, green chilies, and jaggery).
Image: Shutterstock
Other special dishes that are a part of this full course meal include Kichadi, a dish made of yogurt and cucumber in raw form and Pachadi, a sweet yogurt made with sliced ash gourd, or a squash and Thoran, a preparation from the sauted vegetables such as peas, green beans or cabbages with grated coconut.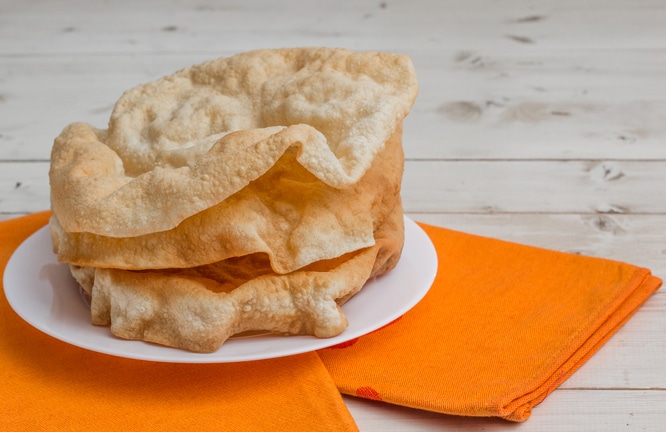 Image: Shutterstock
The platter also includes Achaar (usually pickles of mango and lemon) and a crispy, easy to eat Pappadam made of lentil flour that is usually treated as an appetizer. Banana chips, called Kaaya Varuthathu are also included in the menu.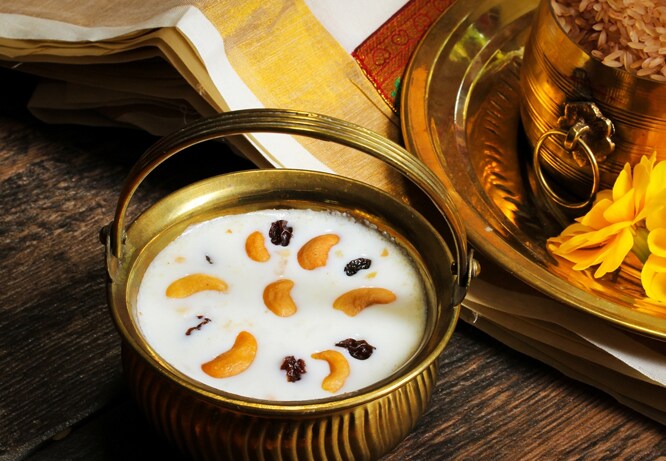 Image: Shutterstock
Towards the end of the grand meal, desserts such as Prathaman and Payasams are offered. Payasam is a pudding made with varied ingredients. Depending on your liking, different forms of Kheer can be prepared ranging from Pineapple Payasam to Carrot Payasam.