GET Stock

Quotes


News18
»
Lifestyle
»
health and fitness
4-min read
6 Ways to Maintain Liver Health
Liver filters the blood coming from the digestive tract before passing it to the rest of the body and detoxifies chemicals and metabolizes drugs.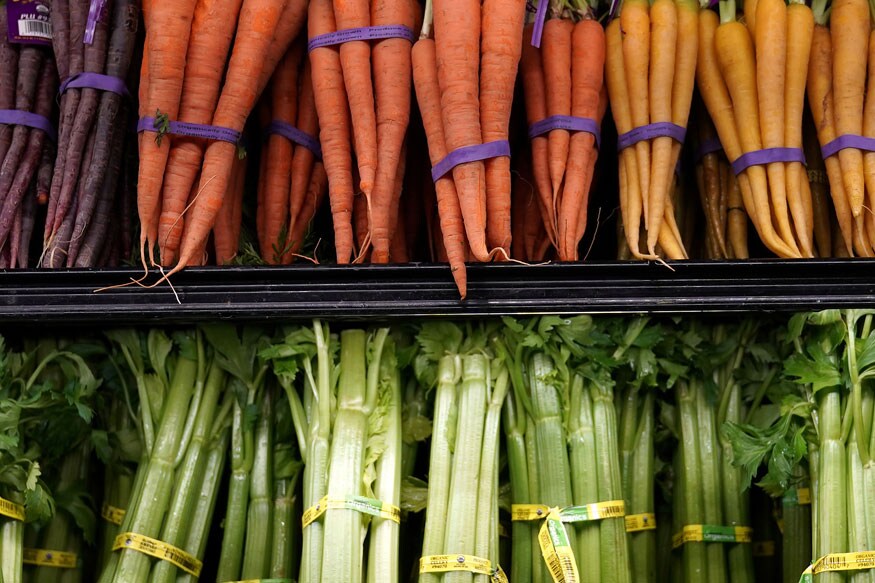 Image for representational purpose only (Photo courtesy: Reuters)
Liver is one of the most important organs of our body and performs many functions in keeping us healthy and our body functioning. In addition to filtering the blood coming from the digestive tract before passing it to the rest of the body, the liver also detoxifies chemicals and metabolizes drugs. It produces proteins, triglycerides, cholesterol, glycogen synthesis and bile and stores important Vitamins that the body needs like Vitamin B12, folic acid, Iron, Vitamin A, Vitamin D, etc.
Any damage to the liver can cause serious health conditions like :
Hepatitis:
Inflammation of the liver, usually caused by viruses like hepatitis A, B, and C. Hepatitis can have non-infectious causes too, including heavy drinking, drugs, allergic reactions, or obesity.
Cirrhosis:
Long-term damage to the liver from any cause can lead to permanent scarring, called cirrhosis. The liver then becomes unable to function well.
Liver cancer:
The most common type of liver cancer, hepatocellular carcinoma, almost always occurs after cirrhosis.
Liver failure:
Liver failure has many causes including infection, genetic diseases, and excessive alcohol consumption, etc.
In order to take care of your liver you should do a liver cleanse regularly. Here are 6 ways in which we can maintain a healthy liver:
1. Limit Toxic Foods
Eating too much of processed foods is toxic to your liver and your health. Processed foods or quick foods/ready to eat meals are harmful to your health as they contain a high level of hydrogenated oils i.e. trans fats, refined sugar, added nitrates and nitrites, excessive preservatives, all of these are known to cause serious health problems.
Instead of these processed foods, opt for homemade healthy meals, replace unhealthy snacks with fruits or healthy snacks, nuts or homemade granola bars. You'll find a plethora of DIY healthy, easy to make and tasty recipes online.
2. Drink Vegetable Juice
Raw vegetable juice helps in liver cleanse by detoxifying the liver and maintaining the p-H balance as well. It is obviously difficult to consume all the raw vegetables that aid your liver cleanse but drinking the juice of such raw vegetables does the job, without you being worried about the taste of the vegetables that you don't like. The vegetables likely used for a liver cleanse are cabbage, cauliflower and Brussels sprouts. The juice of these raw vegetables can be had by mixing other yummy veges like carrots, cucumber, beetroot, greens, ginger root, oranges or 1 or 2 tablespoon lemon juice. You can also add fresh herbs to it if you want, like mint, parsley, etc.
3. Eat more Potassium Rich foods
On an average, an adult human is required to consume 4700 milligrams of potassium per day. Potassium is important to the body as in addition to cleansing your liver it helps in lowering the systolic blood pressure and cholesterol and supporting a healthy cardiovascular system. Instead of taking potassium supplements you should add the following foods to your daily diet –
- Sweet Potatoes – 700 milligrams of potassium, 131 calories, rich in Vit. B-6, C, D, Magnesium and iron
- Tomatoes - 1 cup of fresh tomatoes contains 400 milligrams of potassium.
- Beet and Beet Greens - 1300 milligrams of potassium per cup
- Spinach - 840 milligrams per serving
- Bananas 470 milligrams
However, consume potassium rich foods moderately if you have high levels of potassium in your kidneys.
4. Coffee Enemas
It is a procedure wherein organic coffee is allowed to enter the liver through the intestinal wall and is allowed to be retained in your bowel, which leads to the production of chemical glutathione i.e. a cleansing compound that helps to release the toxins that have built up in your system.
This procedure can be done at home as well. You just need to mix 2 tablespoons of organic ground coffee and 3 cups of distilled water and bring it to a boil and thereafter reduce the flame and let it simmer gently for 15 minutes and then let it cool. Next you need to strain the mixture through a cloth and use in your enema kit. Try to retain the mixture for 10-15 minutes, and then release.
5. Consume Milk Thistle, Dandelion and Turmeric
Milk thistle is one of the best herbs that are used for detoxifying, be it body or liver. It addition to helping in eliminating the toxins, prescription medications, pollutants from the environment, alcohol and heavy metals that build up in the liver, it also helps in reducing the harmful effect that chemotherapy and radiation have on the liver. Milk thistle has an ingredient called 'silymarin' that strengthens the walls of the liver and aids in healthy regeneration.
Turmeric has so many benefits, it's an antiseptic, an anti-depressant, helps in curing digestion problems, joint pains, effective in restoration of healthy blood sugar balance and aids in healthy liver metabolism.
Dandelion Root
Apart from having artistic and decorative value, this flower and its root also have health benefits. It contains loads of Vitamins and minerals and at the same time the root has a natural diuretic effect eliminating the toxins in your liver quickly. In addition to the detoxifying effect it also aids in strengthening the immune system, balancing blood sugar levels, relieving heartburn, and soothing the digestive system.
6. Consume Animal Liver - Liver Supplements
Liver is one of nutrient rich food, thus for a liver cleanse you can either eat liver from young, healthy, grass-fed cattle or chicken or you can take beef liver pills/supplements. However make sure the pills you take guarantee usage of no hormones, pesticides or antibiotics in the rearing of the cattle. For Vegetarians, organic plant based Liver Supplements are available all over.
Also Watch
Read full article