News18
»
Lifestyle
»
health and fitness
1-min read
Celebrity Fitness Trainer Taryn Toomey Designs Program to Shake of Stress in Just 20 Minutes
The new program was launched on on Monday to offer a calmer, more meditative version of the original program.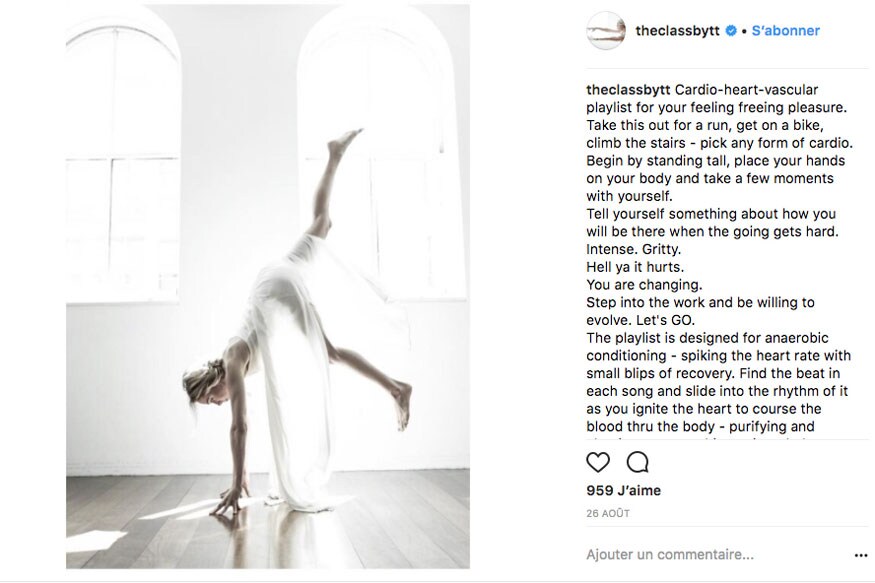 Taryn Toomey, creator of The Class, has added a new program to her popular studio. (Photo courtesy: AFP Relaxnews/ The Class by Taryn Toomey / Instagram)
Celebrity fitness trainer Taryn Toomey has revealed that she has added a new program to her hugely popular The Class, this time designed to shake of stress in just 20 minutes.
According to Well and Good, The Class Relieve was launched on Monday to offer a calmer, more meditative version of the original program.
Each class will begin by with everyone closing their eyes and focusing on the breath, before spending the rest of the 20 minutes shaking, contracting, and meditating, but without working up a sweat.
"I took all the parts of The Class that I find to be powerful and simple and paired them to create something that can be done anywhere [for] great relief," explains Toomey, "It will give people a basic toolbox of things to use when they're at work or at their mother-in-law's house or anywhere they can't go on a run or meditate and do any of their basic mindfulness practices. It gets you out of your head and into your body, and that's especially important when you're in a situation that's stressful or feeling a lot and you don't have a channel or a space to move it."
Toomey, whose signature Class is offered in New York, Los Angeles and Vancouver, isn't the first to incorporate a meditative aspect to her classes as the trend for mindfulness continues. Music mogul and Transcendental meditation fan Russell Simmons opened his LA-based yoga center Tantris last year, to teach and encourage meditation practice as well as asanas.
Shortly after the launch of Tantris, Khajak Keledjian, the man behind the luxury designer stores Intermix, also opened New York meditation centre Inscape.
The Class Relieve will now be available at the New York City studio every Monday at 11:30am.
Get the best of News18 delivered to your inbox - subscribe to News18 Daybreak. Follow News18.com on Twitter, Instagram, Facebook, Telegram, TikTok and on YouTube, and stay in the know with what's happening in the world around you – in real time.
| Edited by: Manila Venugopal
Read full article