News18
»
Lifestyle
»
health and fitness
2-min read
International Yoga Day: Yoga Trainers Who Keep Kareena Kapoor Khan, Malaika Arora Fit
Need some inspiration?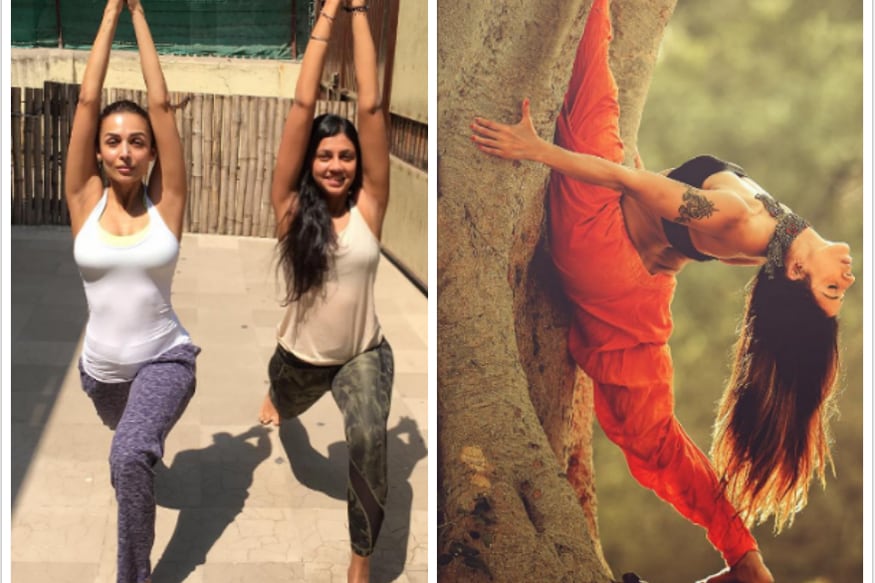 Representative Image: Instagram/ Deepika Mehta/ Anshuka Yoga
Yoga has clearly taken the fitness industry by storm, not just in India but in the international market too. From PM Narendra Modi to Hollywood celebrities making a big deal about yoga, the fitness form is here to stay. It is in fact, India's contribution to the world and one of the best ways to stay fit both physically and mentally. While we often spot Hollywood celebs and fitness gurus doing yoga and posting photos, when it comes to India, we don't really recall many faces especially yoga experts who do the same. So, here are some of the best in industry celebrity Yoga experts to credit for B-towner's envious bodies.
Anshuka Parwani
Mumbai-based celebrity yoga instructor, Anshuka Parwani is one of the aerial yoga experts in the town and she will help you to achieve your health goals. She has conducted yoga classes for many celebrities including Jacqueline Fernandez, Saif Ali Khan, Kareena Kapoor and Tushar Kapoor.
Nirav Gandhi
Formerly a sound engineer, Nirav got hooked to yoga at his very first class. He has been learning and teaching yoga for over ten years. Gandhi teaches classical hatha yoga with elements of ashtanga vinyasa, a strenuous surya namaskar-based form of yoga. His clients include B-towners like Jaqueline Fernandez.
Zubin Zarthoshtimanesh
Zubin Zarthoshtimanesh, who runs Iyengar Yogabhyasa, has been teaching for more than 25 years and is considered one of the best Iyengar teachers in Mumbai. Those unfamiliar with this style of yoga can expect a class in which attention is paid to precisely holding postures, often with the help of props such as belts, bricks, ropes and chairs.
Deepika Mehta
The hot yogini, Deepika Mehta is nailing the fitness form by doing it everywhere she can. From the beach to the jungle to the mountains, she has photos of her doing yoga in different parts of the world and they look simply gorgeous. Her line of celebrity clients is too long with Aishwarya Rai, Priyanka Chopra, Bipasha Basu, Deepika Padukone, Preity Zinta and Vidya Balan.
Eefa Shroff
The celebrity yoga trainer – her students include Hrithik Roshan and Abhay Deol – teaches a combination of hatha yoga and ashtanga vinyasa yoga. Eefa Shroff, who has been practicing and teaching yoga for over ten years, conducts no group classes at the moment.
Well, This is some fair dose of inspiration for all on International Yoga Day 2017.
Get the best of News18 delivered to your inbox - subscribe to News18 Daybreak. Follow News18.com on Twitter, Instagram, Facebook, Telegram, TikTok and on YouTube, and stay in the know with what's happening in the world around you – in real time.
| Edited by: Shifa Khan
Read full article