GET Stock

Quotes


News18
»
Lifestyle
»
health and fitness
2-min read
Know How to Use Your Vacation to up Your Fitness Game
Find out how to use your pool, local beach, hotel gym and even hotel room to get in some exercise.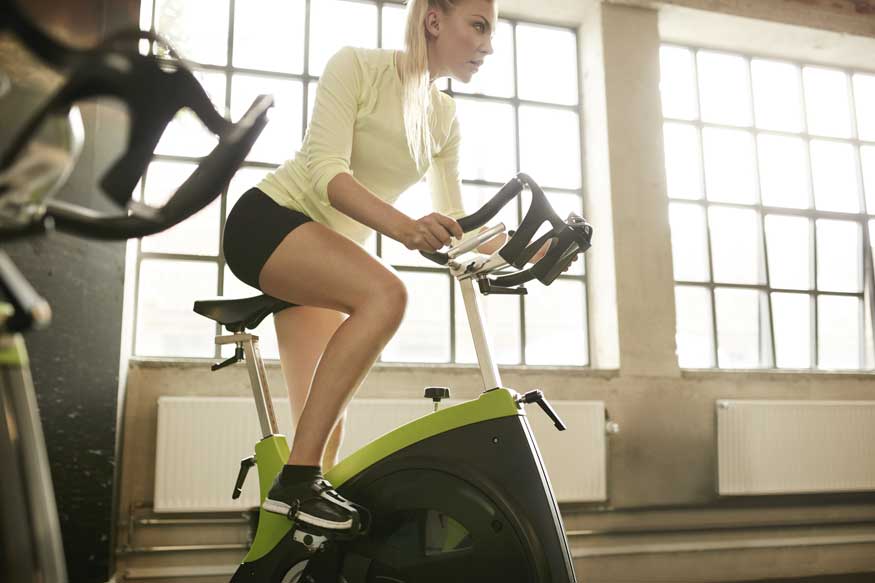 Making use of the hotel gym while on vacation can give you a chance to refine your form if they offer the services of trainers. (Photo courtesy: AFP Relaxnews/ Jacob Ammentorp Lund / Istock.com)
Heading off on vacations is one of the best ways to rest, relax, and catch up on some sleep. For those who are craving an active break, a vacation can also provide some fun ways to get exercise and the chance to mix up your fitness regime with new activities when you get back home.
Here we give you some ideas on how to use your pool, local beach, hotel gym and even hotel room to get in some exercise while away and set new healthy habits for when you return.
Gym
If you don't have a gym membership back home then head to your hotel gym while away for a convenient and free workout -- and the chance to try out some new moves and machines. With most gyms offering both cardio and weights you can get your heart pumping on the machines, strengthen your muscles with resistance training, and stretch it out on a mat. Some hotels also offer personal training, making your vacation a good time to brush up on your technique or learn the basics if you're just getting started. And after all that hard work treat yourself to some relaxation time in the sauna or steam room.
Swimming

The hotel pool is one of the easiest, most accessible, and most enjoyable ways to work out on holiday. Right on your doorstep, heading to your own, nearly private pool for an early morning outdoor swim is one of the most pleasant ways to start your day and something many of us can't do when at home. Make sure to cover up with sunscreen and a hat to protect yourself from the sun, but swimming outdoors can also be a great way to cool down in the heat. Alternatively head to the beach, but be aware of any safety advice and don't swim out too far.
Hiking
If you have access to the great outdoors while on holiday hiking is a great way to keep fit, and heading out into nature also comes with added benefits, including reduced stress, better sleep, and an improvement in health overall.
Even if you're on a city break, days spent exploring tourist attractions, museums, and even shopping, can also rack up steps and burn off calories, working the muscles in the glutes, thighs, and calves while giving you the chance to experience new sights.
Classes
Some hotels have now started providing classes for those who want to work out while away, which can be a good opportunity to try something new. Yoga is often a popular choice but some hotel chains, such as Westin Hotels, are now teaming up with fitness studios such as Peloton to offer guests a more varied and exciting range. Enquire at your hotel to see what they might offer, and if you find something you like it might inspire you to look for a local class when you return home.
Running
If you've packed your trainers and some gear, running is a great way to work out while away. Running by the beach or in a park will give you a mental health boost as well as a physical one, and it's a great way to explore your destination. If you're just getting started with running it doesn't have to be a marathon, try just alternating running for five minutes and then walking for five minutes and enjoy your new surroundings.
Also Watch
Read full article