News18
»
Lifestyle
»
health and fitness
2-min read
Regular Exercise Could Improve Life For Lupus Sufferers Finds New Study
Researchers found that moderate exercise significantly decreased inflammatory damage to the kidneys.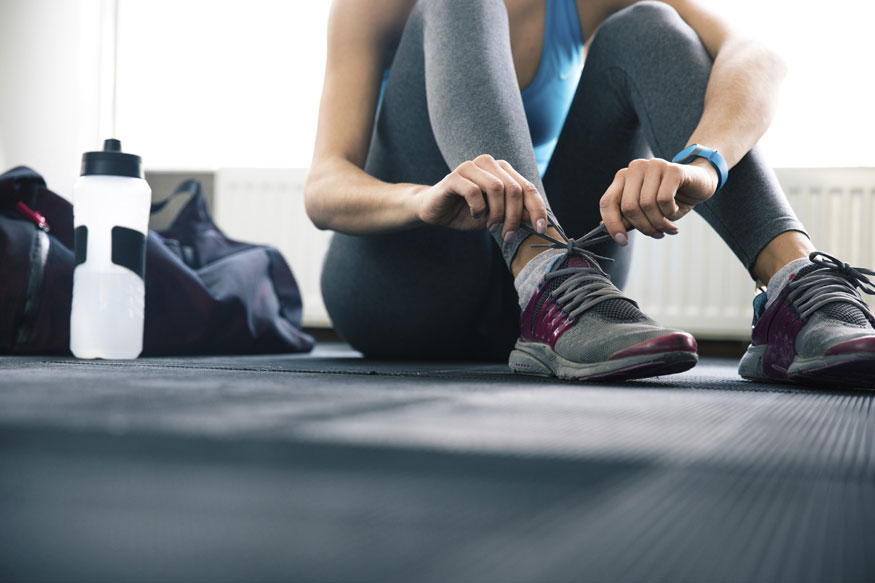 Representative Image (Photo courtesy: AFP Relaxnews/ DeanDrobot/ Istock.com)
New preliminary US research suggests that exercise could be part of an effective way of managing the chronic inflammatory disease lupus.
Carried out by researchers from The Ohio State University, the study first looked at a mouse model of lupus to assess the effect of both exercise and stress on the condition.
They found that moderate exercise -- 45 minutes of treadmill walking per day -- significantly decreased inflammatory damage to the kidneys.
In addition, the team also observed that while 88 percent of the mice who didn't exercise had severe kidney damage, only 45 percent of the those who exercised on the treadmill did.
The team proposed that the exercise reduced levels of several biomarkers that are known to increase inflammation.
To research further they also looked at what would happen to these biomarkers when the mice were exposed to daily stress.
This time they observed nearly the opposite effect -- inflammatory biomarkers markers increased sharply, causing substantial kidney damage in the mice.
"If we observe similar results in human studies, this could mean that stress reduction and a daily regimen of physical therapy should be considered as interventional strategies to be used alongside current medical treatment," said study senior author Nicholas Young, a research scientist in rheumatology and immunology at Ohio State's Wexner Medical Center.
To test this theory, Young and his team carried out a small pilot study, enrolling a group of lupus patients into a daily tai chi program which combined both moderate exercise and stress reduction.
The initial results showed a significant decrease in some of the same inflammatory biomarkers identified in the mouse experiments, which has now prompted the researchers to seek funding for a larger human trial,
"What you hear a lot from patients is that they're hurting and they don't want to get out of bed in the morning and don't feel like exercising," Young said. "One of the largest hurdles to get over is that it may not seem intuitive that movement will make you feel better, but it does."
"If we find consistent benefits in a large group of people with lupus and can standardize a specific regimen, you could almost imagine a prescription for exercise and stress reduction."
The findings of the mouse study can be found published online in the journal Frontiers in Physiology.
The preliminary results of the tai chi study, called the Stress Moderation Impacting Lupus with Exercise (SMILE) study, were published in the abstract supplement for the annual European League Against Rheumatism conference in June and will be presented at the American College of Rheumatology meeting in November.
Lupus is in the spotlight at the moment as singer Selena Gomez, who suffers from the condition, revealed Thursday that she recently needed to undergo a kidney transplant because of the disease.
Read full article