News18
»
Lifestyle
»
health and fitness
1-min read
Skipping Meals? Go For Nutri-packed Substitutes
Your alternative to unhealthy snacks.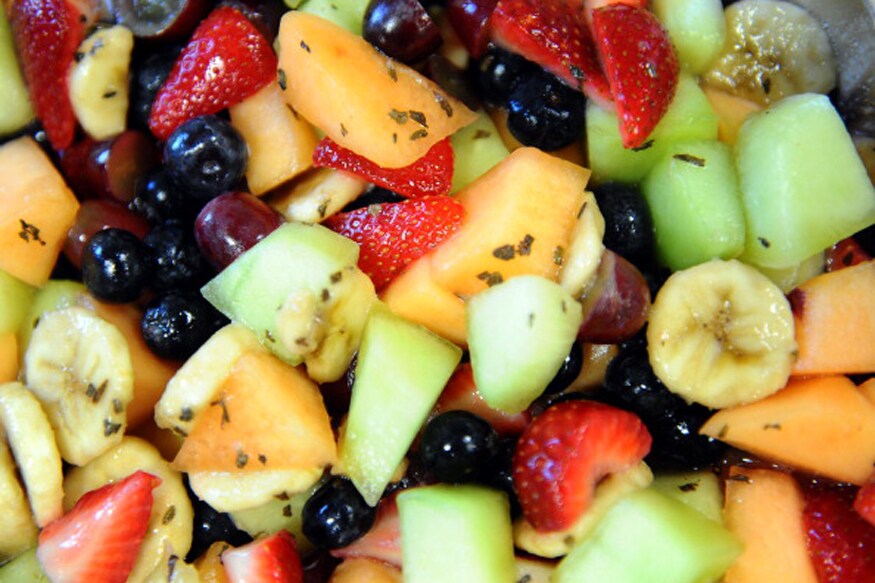 Representational picture. (Getty Images)
Aiming to bring down health disorders among those skipping meals and opting for unhealthy snacks, the Indian Dietetic Association (IDA) on Wednesday launched a campaign here to make people aware of how to acquire right nutrition even if they do not find enough time to have the day's main meals.
Through the campaign "Healthy Swap", the health experts would reach out to people -- especially college-going adolescent, youth, and multinational company workers -- and suggest the right substitutes to snacks, like various fast food items easily available in the market, to avoid health issues, an IDA official said.
A recent survey by Nielsen on snacking among 30,000 urban consumers showed that 67 percent of Indians are consuming snacks instead of breakfast and 56 percent are replacing dinner and lunch with snacks.
"In an era of fast-paced life, healthy snacking as part of regular diet regime plays a vital role. In fact, awareness on the nutrient content of snacks with a simple act of reading nutrition information helps in making wise choices.
"The key to good health is well-balanced meals with nutri-packed snacks coupled with exercise," said Geetha Santhosh, President of IDA Bengaluru chapter, at the launch of the campaign.
Under the initiative, the association will suggest alternatives to unhealthy snacks containing all nutrients, such as fats, carbohydrates, and minerals, among others.
"Currently, what people eat includes lots of fats which is a concern for their health," said Santosh.
According to IDA, although there are some healthy snacking alternatives such as yogurts, protein bars and roasted namkeens available in the market, a lot more innovation is needed in the healthy snacking category with options for nutrition on the go.
There have been government studies as well which indicated that fast food is directly linked to diseases like obesity and increase of cholesterol, among others.
"Eating healthy doesn't have to be difficult. It's a matter of making the right food choices. In my practice, I come across many individuals who choose unhealthy snacks in the evening only because they cannot find healthier options in their workplace.
"Snacking on nuts, sprouts, fresh fruits and so on contributes to the overall nutritional requirement, which leads to better health," said Sheela Krishnaswamy, Diet, Nutrition and Wellness Consultant.
Get the best of News18 delivered to your inbox - subscribe to News18 Daybreak. Follow News18.com on Twitter, Instagram, Facebook, Telegram, TikTok and on YouTube, and stay in the know with what's happening in the world around you – in real time.
| Edited by: Shifa Khan
Read full article