The Most Fashionable Foods of 2018 Will be Anything That's Pantone Purple
Trendspotters have described the hue of ultra violet as dramatically provocative and thoughtful.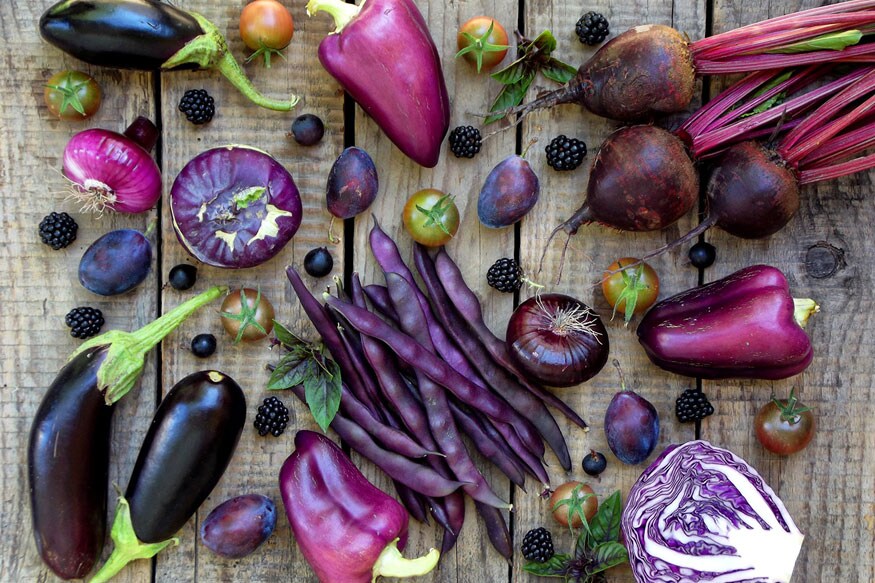 Representative Image (Photo courtesy: AFP Relaxnews/ Oksana_S / IStock.com)
News that the Pantone Color Institute, the global authority on color trends, has chosen Ultra Violet as the color of 2018, is as good a time as any to pay homage to the virtues of purple foods in the plant kingdom.
Trendspotters at Pantone describe their hue of ultra violet as "dramatically provocative and thoughtful." Long associated with the mysteries of the cosmos, over the years, enigmatic purples have also come to symbolize counterculture, unconventionality, individuality and emotion, says Pantone.
Think icons like Prince, David Bowie and Jimi Hendrix.
The Pantone declaration follows a 2016 prediction from organic retailer Whole Foods, which predicted purple foods to trend in 2017.
"The power of purple goes beyond the vibrant color and often indicates nutrient density and antioxidants," reads the report.
Indeed, a good rule of thumb when shopping the produce aisle is to remember that the darker the skin color, the higher the antioxidants.
The compound believed to lend foods like eggplant, red cabbage and grapes their purple, blueish hue, anthocyanin, is also associated with a variety of health claims, including lower blood pressure, lower levels of the "good" cholesterol HDL, anti-inflammatory, anti-viral and anti-cancer properties.
Here's a short brainstorming list of purple foods with anthocyanins to include in your diet for 2018, the color of ultra violet:
Red cabbage
Red onions
Grapes
Eggplant
Figs
Blueberries
Purple artichoke
Purple carrots
Purple sweet potatoes
Acai
Purple corn
Elderberries
Beets
Purple cauliflower
Blackberries
Plums
| Edited by: Manila Venugopal
Read full article
Countdown To
Elections Results
To Assembly Elections 2018 Results