News18
»
Lifestyle
»
health and fitness
1-min read
Use Coconut, Argan Oil Based Products to Protect Lips in Winter
Know how to protect your lips from cold.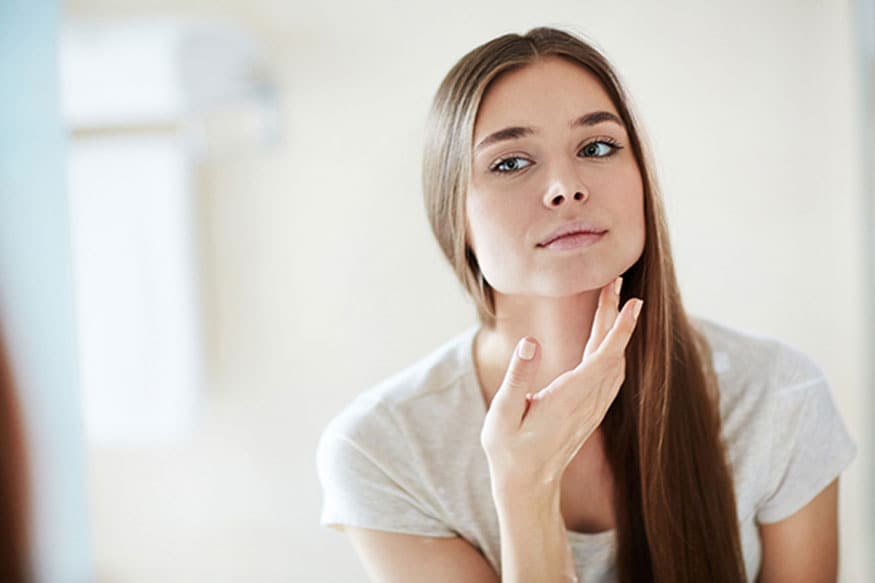 Representative Image (Photo courtesy: AFP Relaxnews/ shironosov / Istock.com)
During the cold winter season, there are various skin problems which emerge like dry cracked lips and skin. Besides drinking water it is important to use coconut and argan oil based products like lip balms, scrubs, lipsticks with the natural oils as its base to save your lips from chapping, suggest experts.
Anirudh Ringe, education manager at Kiehl's India and Bijon Burepapa, Director of Artistry at MyGlamm, have listed ways to save your lips:
1. Don't lick your lips: This common practice is quite harmful for your lips as when you put saliva on the lips, it dries out and make our lips even more dry.
2. Use coconut oil: Coconut oil is very good for lips as it acts as a good nourishing moisturiser and will give you cracked free lips. For a deep hydrating result we recommend butterstick lip treatment which has coconut oil and lemon butter and comes with SPF.
3. The thin skin of your lips loses moisture rapidly, especially in the winter. So make sure lips are covered with lip balm as often as possible. Argan oil is your lips best friend. Make sure you use lipsticks with argan oil or shea butter so that your lips don't crack in the cold.
4. Our lips are not protected by hair or sebaceous glands (oil glands), so they start to chap, therefore weekly exfoliation is a must. Lip scrub works great to gently exfoliate dry lips. For a homemade lip scrub, mix brown sugar and honey and gently scrub lips until the sugar crystals melt. Wash and pat dry.
5. If you're a matte enthusiast, and your lips begin to feel dry, always keep a gloss handy. Start your make-up routine by moisturising your lips for which you can use the good old Vaseline. Keep it on for a minute, blot the excess and go ahead with the lipstick application.
Get the best of News18 delivered to your inbox - subscribe to News18 Daybreak. Follow News18.com on Twitter, Instagram, Facebook, Telegram, TikTok and on YouTube, and stay in the know with what's happening in the world around you – in real time.
Read full article