News18
»
Lifestyle
»
health and fitness
2-min read

World Diabetes Day 2017: Important Facts, Figures You Must Know
World Diabetes Day aims to raise awareness about the condition and help combat the increasing rates of diabetes across the world.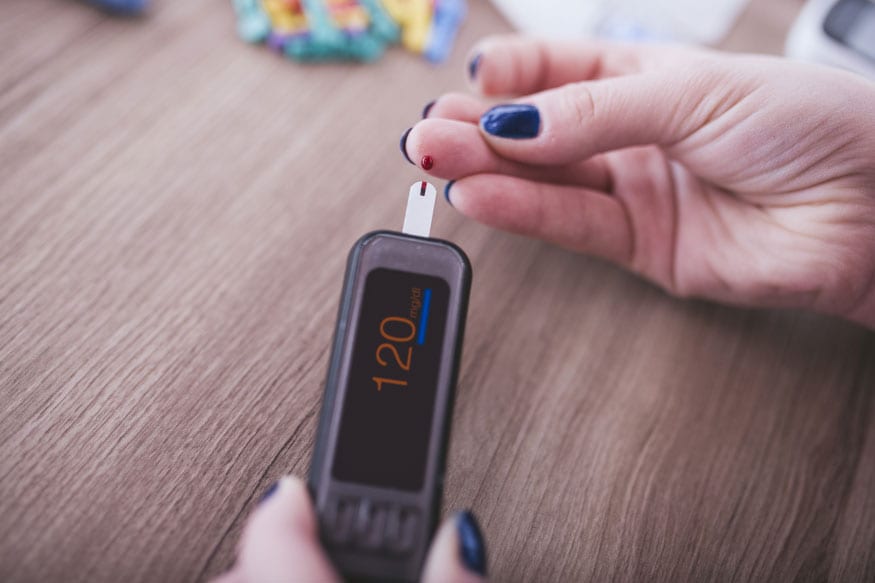 Photo courtesy: AFP Relaxnews/ AzmanJaka/ Istock.com
World Diabetes Day (WDD) is held every year on November 14 in an effort to raise awareness of the condition and help combat the increasing rates of diabetes across the world.
For those who may still be unsure about the health risks posed by diabetes, here we round up some important facts and figures from the World Health Organisation (WHO), including how it can be prevented.
- Diabetes is a chronic disease that occurs either when the pancreas does not produce enough insulin, the hormone that regulates blood sugar, or when the body cannot effectively use the insulin it produces.
- Type 1 diabetes is characterized by deficient insulin production and requires daily administration of insulin. The cause of type 1 diabetes is not known and it is not currently preventable. Symptoms of Type 1 diabetes may occur suddenly and include excessive excretion of urine (polyuria), thirst (polydipsia), constant hunger, weight loss, vision changes, and fatigue.
- Type 2 diabetes results from the body's ineffective use of insulin. Type 2 diabetes comprises the majority of people with diabetes around the world, and is largely the result of excess body weight and physical inactivity.
- Symptoms of type 2 diabetes may be similar to those of type 1 diabetes, but are often less noticeable. As a result, it can go undiagnosed for several years, and sometimes after the condition has already caused further complications.
- Diabetes is on the rise across the world, with the number of people living with the condition rising from 108 million in 1980 to 422 million in 2014.
- The global prevalence of diabetes among adults over 18 years of age has risen from 4.7% in 1980 to 8.5% in 2014.
- Until recently, type 2 diabetes was seen only in adults but it is now also occurring increasingly frequently in children.
Diabetes is a major cause of blindness, kidney failure, heart attacks, stroke and lower limb amputation.
- In 2015, an estimated 1.6 million deaths were directly caused by diabetes. WHO projects that diabetes will be the seventh leading cause of death in 2030.
- However type 2 diabetes can be prevented or delayed with some simple lifestyle changes, including maintaining a healthy body weight, taking part in at least 30 minutes of regular, moderate-intensity activity on most days, eating a healthy diet, avoiding sugar and saturated fats, and avoiding tobacco use, which increases the risk of diabetes and cardiovascular diseases.
- Diabetes can also be treated and its consequences avoided or delayed with diet, physical activity, stopping smoking, medication and regular screening and treatment for complications.
- A simple blood sugar test can help diagnose the condition earlier and therefore help sufferers start an effective treatment earlier to avoid complications.
Get the best of News18 delivered to your inbox - subscribe to News18 Daybreak. Follow News18.com on Twitter, Instagram, Facebook, Telegram, TikTok and on YouTube, and stay in the know with what's happening in the world around you – in real time.
| Edited by: Manila Venugopal
Read full article