News18
»
Lifestyle
»
health and fitness
1-min read
Heart Attacks at Weekends More Likely to Kill Young Men
Chances of young men dying of heart attack during the weekend are higher than women!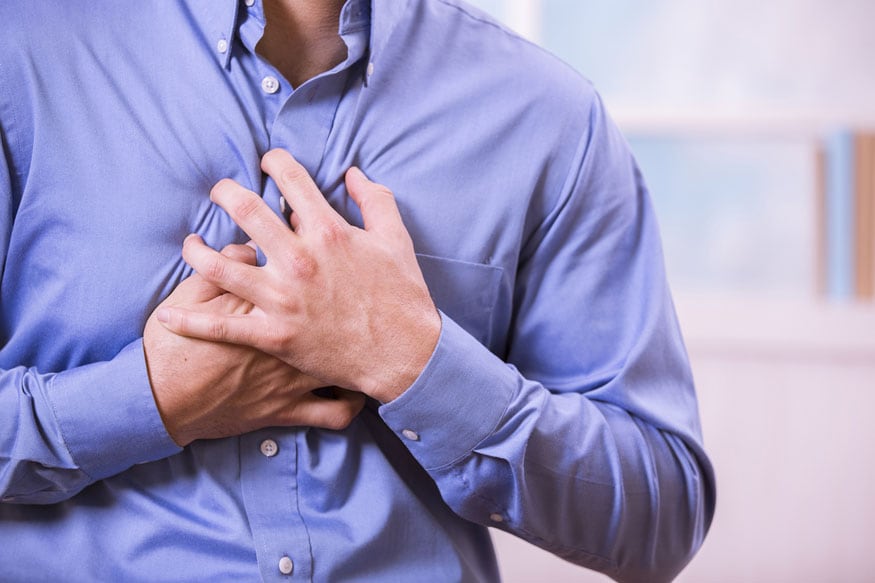 AFP Relaxnews/ fstop123/ Istock.com)
Even as the world grapples with the shocking death of Fiorentina captain and Italy international Davide Astori at the age of 31 reportedly due to cardiac arrest, a new study suggests that chances of young men dying of heart attack during the weekend are higher than women.
Astori was found dead, reportedly of cardiac arrest on Sunday when the players gathered in the dining room for breakfast before the Serie A game against Udinese, which was later suspended.
Although cardiac arrest is different from heart attack, the two distinct heart conditions are interlinked.
A Sudden cardiac arrest can occur after a heart attack, or during recovery. Heart attacks increase the risk for sudden cardiac arrest.
According to the research from University of Milan, Italy young men were more susceptible to the "weekend effect", with a 15 percent increased risk of death compared to 11 percent for women.
This may be because patients admitted at weekends may have to wait longer for reperfusion therapy to open occluded arteries and restore blood flow, the researchers said.
"The delay in reperfusion during weekends may be more important in younger patients," added lead author Giovanni Malanchini, from the varsity.
"This is usually their first acute coronary syndrome and they are not receiving aspirin, drugs to lower cholesterol (statins), or drugs to lower blood pressure (angiotensin converting enzyme inhibitors and beta-blockers). This could make them more vulnerable," Malanchini added.
Further, the risk of dying during a weekend admission got progressively greater as age declined.
Patients under 45 had a more than two-fold risk of dying at the weekend, while the excess risk in the over-75s was just five percent.
"This is a new finding, that younger heart attack patients are particularly vulnerable to the excess mortality linked to weekend admissions," said Federico Lombardi, Professor at the university.
The study, presented at the annual congress of the Acute Cardiovascular Care 2018 in Milan, included 80,391 patients with an acute coronary syndrome admitted to hospital.
The results showed a 13 percent higher risk of death in those admitted at weekends compared to weekdays.
Get the best of News18 delivered to your inbox - subscribe to News18 Daybreak. Follow News18.com on Twitter, Instagram, Facebook, Telegram, TikTok and on YouTube, and stay in the know with what's happening in the world around you – in real time.
| Edited by: Shifa Khan
Read full article