Helix Tattoos Is The New Trend Guaranteed To Replace Your Earrings
This trend is all over the Instagram.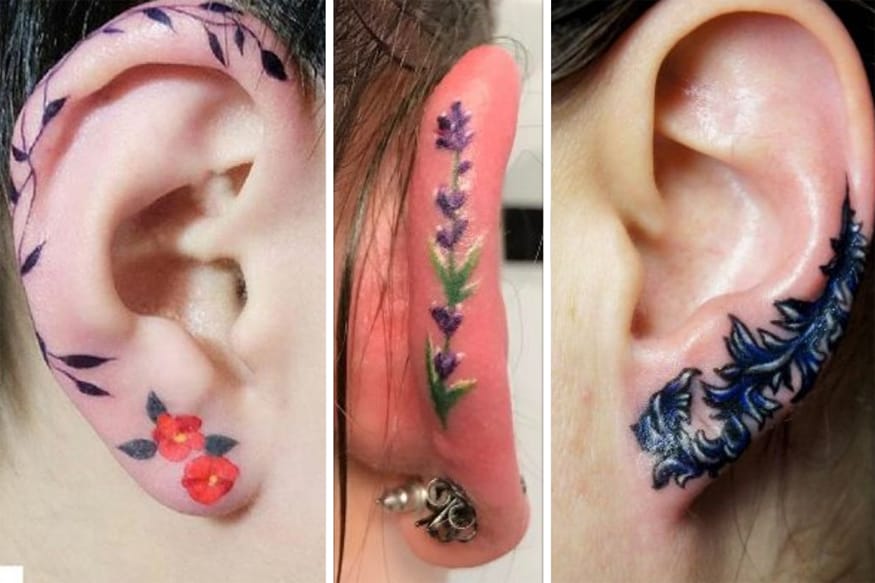 Image Courtesy: Instagram
You'll never have to worry about losing an earring again, thanks to the latest trend in ear embellishments: helix tattoos. Delicate, subtle, and of course Instagrammable.
To achieve this body art trend particularly masterful tattoo artists sketch detailed, fine designs onto the minute space on the curved of cartilage at the back of your ear—serving up a final look that's every bit as cute as an earring. Some women are going for intricate, floral designs while others are choosing simple, geometric shapes and line that mimic regular earrings.
With these elegant designs, you can always look chic. But the best part is, there are so many unique ways you can design your ear tattoo. Between flowers, simple lines, and even tiny leaves, the possibilities are endless. And, the best part, they are so tiny that your Mom may never spot these with your hair open.
Lets take some inspiration from our Instagrammers:
What a creative way to describe your feels.
How about a floral runner all across the ear?
That's what we call cooler than the blue ice.
A beautiful twig decorating your ear isn't a bad idea.
Or you can show your true colors like this!
How about some bold and black?
This tiny flower peeking through will surely get you compliments.
Even though helix tattoos obviously won't replace piercings, they definitely offer a different way to personalize your style. Plus, they can't fall out.
Read full article
Countdown To
Elections Results
To Assembly Elections 2018 Results