Here Are All The Unicorn Beauty Launches That Made For A Magical 2017
Paris Hilton put her own stamp on the trend this holiday season with her debut skincare product, a magical-sounding facial spray called 'Unicorn Mist.'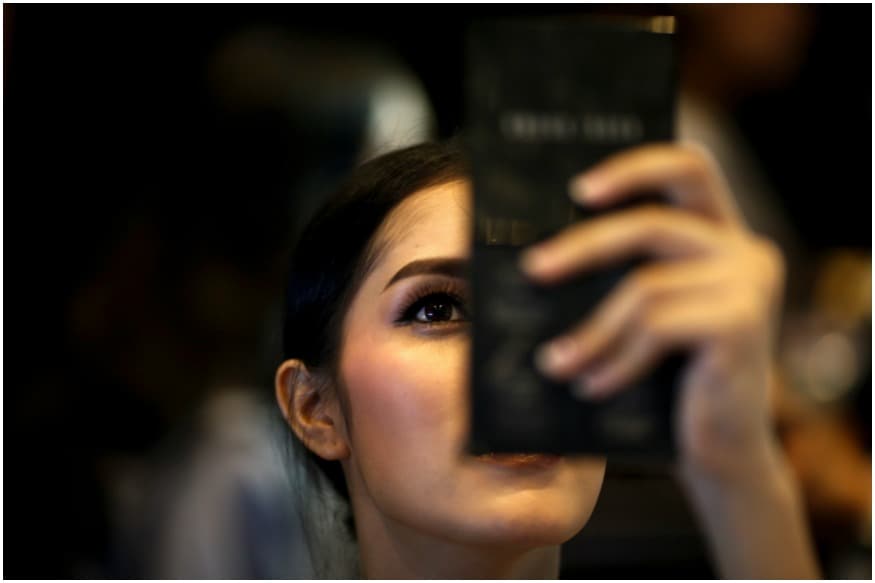 (Photo: Reuters/Image for representation)
Unicorn-themed beauty was one of the biggest beauty trends of 2017, and one that shows no signs of slowing down anytime soon. Last week, Bite Beauty hopped onto the bandwagon, with the launch of its new 'Unicorn Pearl' lipstick -- but the brand has strong competition when it comes to fantastical makeup. We take a look back at some of the biggest unicorn-themed announcements of the year.
Bite Beauty
Bite Beauty has just launched 'Unicorn Pearl,' a product it describes as a "transformative pearl shade" that "looks amazing on its own or paired with your existing lip colors to give them a metallic pearl finish." The limited-edition product, which shimmers blue or pink depending on the light, is currently only available as a custom service at the brand's 'Lip Labs' in New York, San Francisco and Toronto, but there's no telling whether or not it will go mainstream in the future.
Paris Hilton
Paris Hilton put her own stamp on the trend this holiday season with her debut skincare product, a magical-sounding facial spray called 'Unicorn Mist.' Containing natural rose extract and aloe vera juice, the mist comes in a limited-edition, holographic glass packaging and promises to leave skin "revitalized and refreshed." It is the first product from Hilton's new venture, an LA-based skincare startup called 'Hilton Lifestyle, LLC'.
Too Faced
Too Faced is one of the pioneers of the unicorn beauty movement, thanks to its signature 'Unicorn Tears' lipstick, but the brand has even bigger things in store for 2018. Back in November it revealed that the lipstick had inspired a whole new unicorn-like makeup collection, 'Life's A Festival,' fronted by singer songwriter RaeLynn. The collection is set to launch in February.
Tarte
Tarte Cosmetics found a way to work unicorn hues into beauty routines everywhere with the launch of its limited-edition 'Magic Wands Brush Set' back in May. The cruelty-free tools, which came in unicorn-friendly colors of pink, purple and blue, were an instant hit.
BH Cosmetics
German beauty influencer 'Marvyn Macnificent' recently teamed up with BH Cosmetics to put his own spin on the trend with the launch of his 'Marvycorn Palette'. The palette, which features 13 candy-colored eyeshadows and highlighters, is set to launch in Germany at the end of this month, before hitting the US next year.
Get the best of News18 delivered to your inbox - subscribe to News18 Daybreak. Follow News18.com on Twitter, Instagram, Facebook, Telegram, TikTok and on YouTube, and stay in the know with what's happening in the world around you – in real time.
| Edited by: Mugdha Kapoor Safaya
Read full article