Here's Everything You Want to Know About Jacqueline Fernandez's Detox Diet
Jacqueline Fernandez spills secrets behind her fit and healthy detox routine and they are worth a try.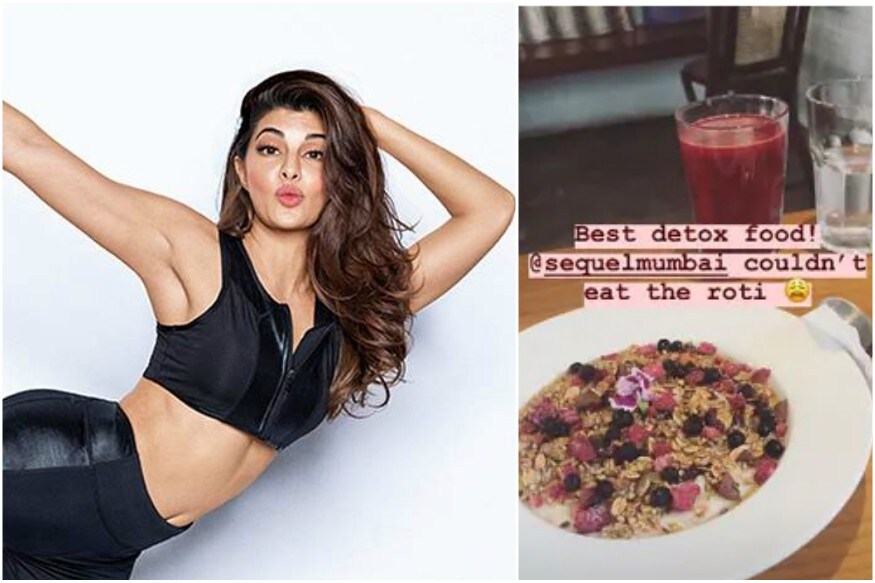 Jacqueline Fernandez's detox diet meal in a bowl Image: @JacquelineF143/Instagram
With her candid, cheerful personality and super fit health regime, Bollywood actor Jacqueline Fernandez has won millions of hearts.
Whether it is her fabulous pole dance routine or her funny pranks on movie sets, there is hardly any moment when Jacqueline holds herself back. She keeps her fans updated with every important development in her life.
This time, she shared her meticulous detox diet regime and told us the secrets of her fit and healthy life.
As Jacqueline is super excited to celebrate Christmas, she has already started prepping for the occasion. The actress took to Instagram to post her detox meals which endorses clean eating and fitness.
For all those who want to detox their systems before Christmas and New Year, it's time you start taking notes from Jacqueline's diet regime.
The 33-year-old posted Instagram stories of healthy carbs and essential green veggies along with her secret recipe to attain flawless skin.
We are already aware of the benefits of veggies in a detox diet and the actress confirmed it by posting a colourful fruit-vegetable bowl which contained nothing but fruits, spinach, sweet potato, yellow and red bell pepper.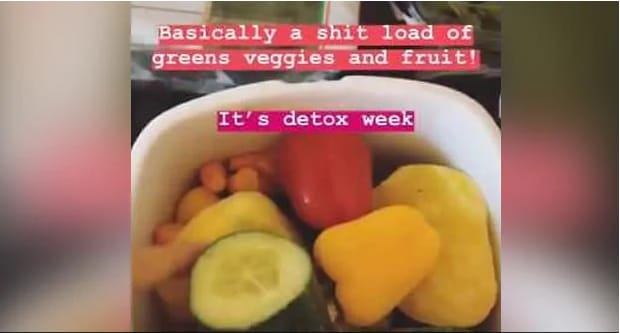 Image: @Jacquelinef143/Instagram
She also posted her pick for healthy carbs mainly Quinoa. Quinoa is a great choice to include in your diet as it has high protein value and low glycaemic index.
Jacqueline spilled the secret behind her healthy skin and neither are we nor Jacqueline is a fan of its taste. It is nothing but Apple Cider Vinegar (ACV) with a mix of turmeric and ginger. Cringe all you want but looking at Jacqueline's skin, we think it works.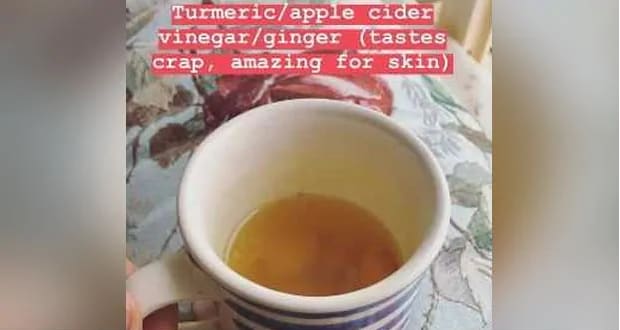 Image: @Jacquelinef143/Instagram
Despite her hectic schedule and eating outdoors, Jacqueline did not seem to put a full stop to her detox plan. She was at a Mumbai-based food bistro and posted a picture of a crunchy muesli bowl topped with milk, berries, edible flower and chocolate. Kudos to her commitment.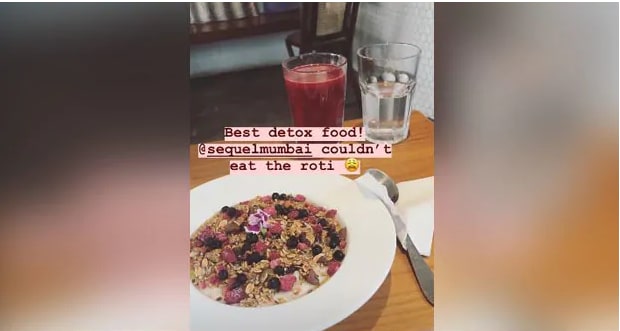 Image: @Jacquelinef143/Instagram
The bowl looked sinful and yet was healthy. We know that berries are highly recommended if you want to adapt to a clean diet as they are high on anti-oxidants and comprise of essential nutrients to fight inflammation.
On the other hand, fiber-rich Muesli is a must for balancing blood sugar and initiating better digestion.
So far this is Jacqueline's diet in a day when she is on her strict detox routine.
Talking about her regular diet in an interview with Vogue, Jacqueline spoke about starting and ending her day with a warm cup of ACV which works wonders for her skin and her immune system.
She consumes a whole lot of spinach, broccoli and asparagus, a good dose of fruits, eggs and fish, idli, quinoa, rice noodles and brown rice. Wheat, sugar and diary are a big No-No on her diet list.
To sum it all, Jacqueline swears by her ACV routine, high alkaline diet, food rich in anti-oxidants and her detox diet.
Read full article