Here's How to Differentiate Between Fake and Authentic Indian Handloom Saree
Hers's a list of some tips to identify an Original Indian Handloom.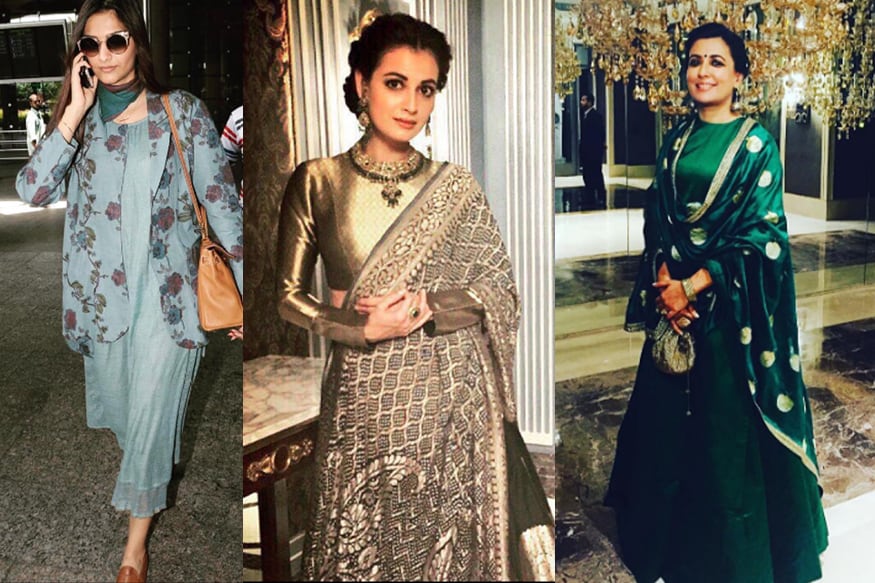 Image for representation.
New Delhi: With handlooms making way in every women's closet, its important to identify if you are buying the right product or not.
Jawahar Singh, Founder of Avishya.com and Sunita Budhiraja, Founder of Six Yards and 365 Days forum, list some tips to identify an Original Indian Handloom.
*Look closely at the weaves of the saree. Handloom weaves will definitely have some small imperfections and discrepancies. If every square inch looks exactly the same, it is unlikely to be authentic handloom.
* A hand crafted product will always be special because every piece is 'one of a kind' - whether a beautiful painting, sculpture or a handloom saree. Also the inherent minor imperfections & inconsistencies only add to the beauty and uniqueness of each product.
* Turn the saree around and look at the reverse side of the prints (or embroidery) appearing on the front of the saree, especially the pallu area. In a printed handloom saree you will see the exact mirror image of the prints in front.
* In a powerloom saree both sides are printed separately and there will be differences. In the case of a hand embroidered saree on the reverse side all the threads will be snipped off neatly by hand and there will be a smooth finish soft to the skin.
* In the case of a machine embroidered saree the threads will be hanging loosely or will be patched together as a 'float' which is uncomfortable to wear.
* Powerloom sarees will have a perfectly 'papered over' or 'ironed out' feel and therefore will not drape around the curves of the body. They will slip and slide all over the body.
* You can check this by trying to drape at least the pallu over yourself. In the case of printed or block printed sarees observe the pattern and shapes of the motifs and designs across the saree.
Get the best of News18 delivered to your inbox - subscribe to News18 Daybreak. Follow News18.com on Twitter, Instagram, Facebook, Telegram, TikTok and on YouTube, and stay in the know with what's happening in the world around you – in real time.
Read full article