Hoodies To Shoes: Dress Right Before You Hit The Gym
Keep in mind these important tips before hitting the gym.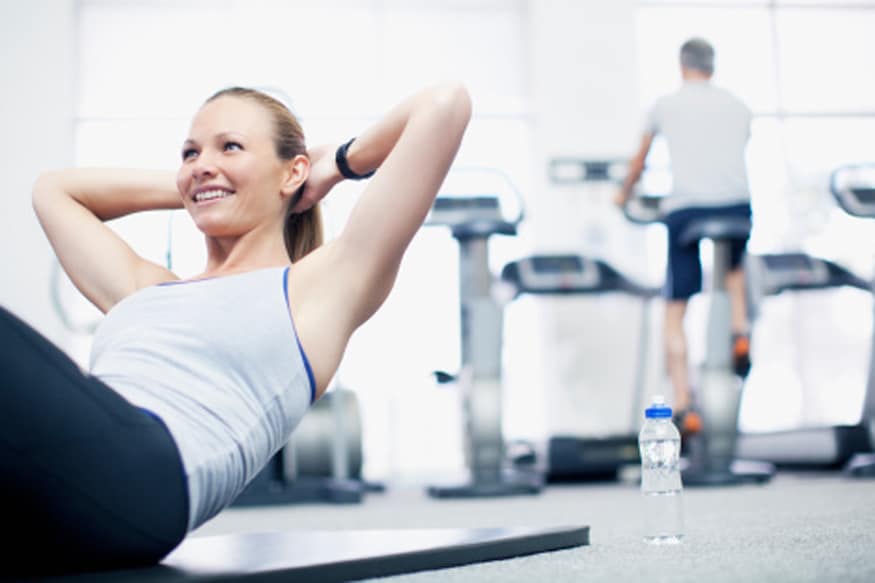 Representative Image
New Delhi: Always have the right pair of shoes, fresh socks and make sure you go for clothes with sweat-resistant material before you hit the gym, says an expert.
Here are some important tips on things to keep in mind before hitting the gym:
* Shoes: Come prepared with a pair of basic running shoes that are suited for a simple workout session at the gym. They will ensure that your feet are protected and that you stay fit as well as stay injury-free.
* Hoodie: Whether you're a newbie or a fitness maniac, no workout gear is complete without a comfortable hoodie. Invest in a sweatshirt and wear it for your workout every now and then as it will help you sweat more and lose those extra kilos faster.
* Sweat resistant t-shirts: You do need a couple of training t-shirts before hitting the gym. But make sure you go for those with sweat-resistant material to avoid looking like you just took part in a wet T-shirt contest.
* Fitness tracker: The best way to stay up to date with your health is by strapping on a fitness tracker. Wear one to the gym to keep tabs on your heart rate, calories burned and what not!
* Fresh socks: Stock your wardrobe with at least seven sets of cotton socks to keep you going throughout the week. They help in absorbing excess moisture, resisting odour and also prevent blisters.
* Opt for shorts: We often overlook the simplest things in life and the same treatment is meted out to our good old gym shorts. Go for ultra-light mesh shorts for added comfort. Like the T-shirts you've invested in, ensure these too are sweat-resistant.
(With tips from Swati Deogire, Myntra Fashion Stylist)
Get the best of News18 delivered to your inbox - subscribe to News18 Daybreak. Follow News18.com on Twitter, Instagram, Facebook, Telegram, TikTok and on YouTube, and stay in the know with what's happening in the world around you – in real time.
| Edited by: Kriti Tulsiani
Read full article