Independence Day Special: What Indian Fashion Gave To The World
After 70 years of independence, here's a quick look at what Indian fashion contributed to the global fashion industry.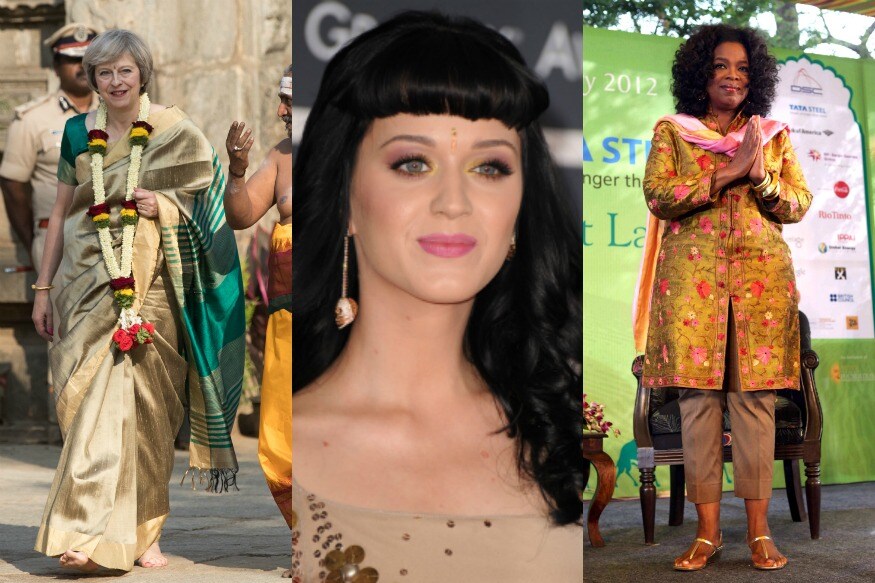 (Photo: Getty Images)
The Indian fashion industry, which has grown leaps and bounds in the last decade, has contributed significantly to the global fashion world both in terms of contributing to its economy as well as giving it quintessential outfits that have been worn by Indians one generation after another. By way of reinvention, rebranding, redesigning and by adopting an East meets West approach, our designers have come a long way bringing India to the world.
"When it comes to Indian fashion there is a visible evolution. Indian fashion is known for its rich and diverse heritage, where each province has its own traditional apparel. Indian fashion designers tweak these various trends in the most innovative ways and give them an indo-western touch. The respective customs and traditions give the designers a huge plethora of options to experiment with. The end result is an element of ethnicity that works as a crowd puller in the markets; a right cliché to woo the international soul," said distinguished designer Tarun Tahiliani to News18.com.
"A lot of Indian design is being noticed, being looked at for inspiration and India is a rising star for its unique style. I think India is having an international moment and all eyes are on us. We're slowly becoming an economic powerhouse, and in terms of international fashion, I think we are not far behind," he added.
After constant efforts by designers and a host of other people, the Indian fashion industry has come to the world's notice, it is, in fact, gradually becoming a hit across the globe and people from different parts of the world are willing to experiment with Indian silhouettes and are happy to embrace Indian designs, weaves, textiles.
So, 70 years after independence, we can say that the Indian fashion industry is not just influenced but also an influencer.
With several Indian designers going international with their label, opening stores abroad, exhibiting internationally, showcasing their collection at international fashion shows, we can now proudly say, we are not followers but trendsetters. So, this year, as India celebrates 70 years of Independence, we take a look at what all the Indian fashion industry has contributed to global fashion.
Saree
It certainly is the quintessential Indian outfit. It is a gift to the world and no attire but the saree is one ensemble that can be sexy, elegant, graceful and yet stylish at the same time. Worn in more ways than one, the traditional Indian six yard is loved the same way abroad like in India.
People from across the world are intrigued by the various ways in which one can drape a saree and are more than willing to try it atleast once in their lifetime. In fact, designer's have come up with the concept of saree gowns to make it the attire more appealing globally.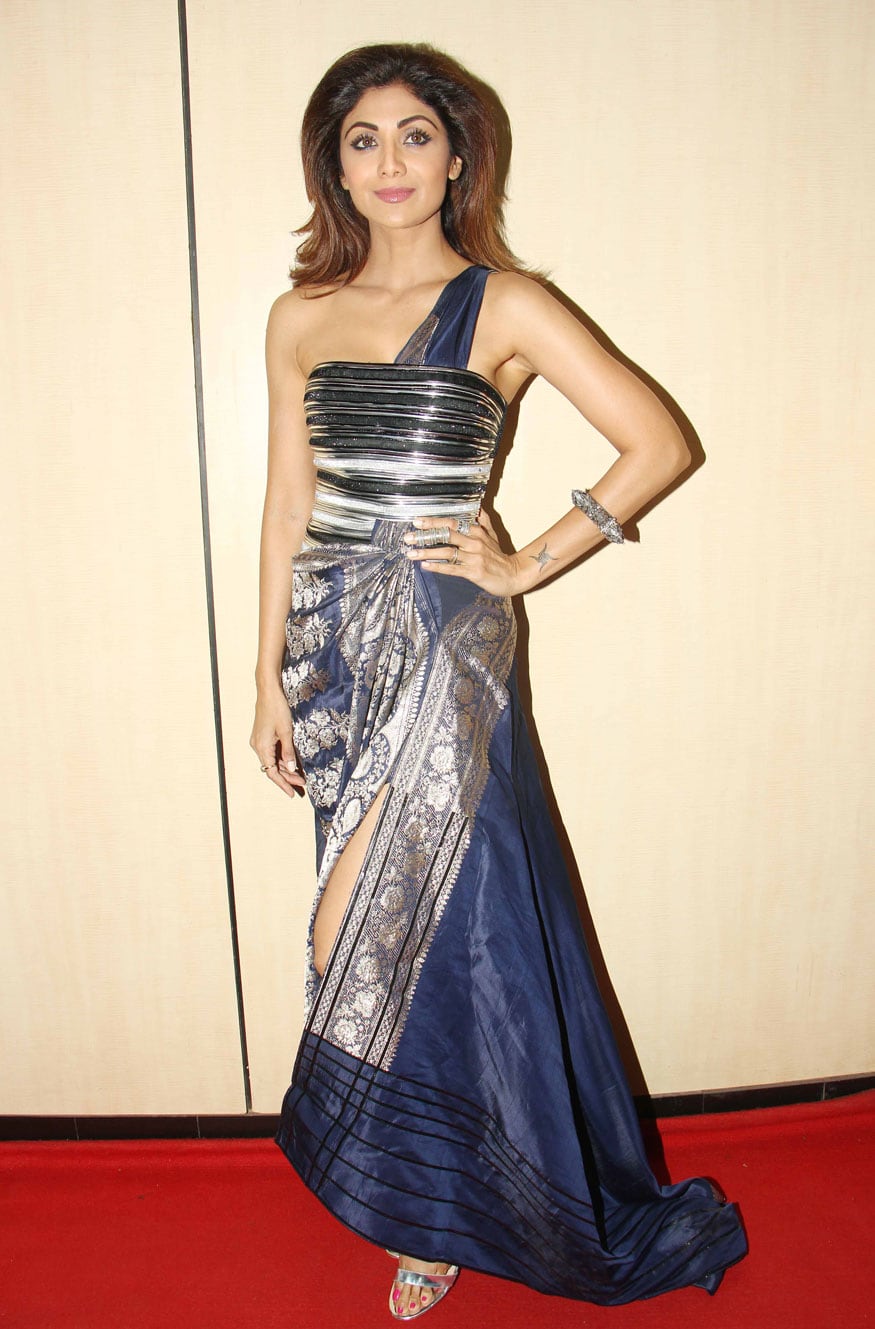 (Image: Shilpa Shetty Kundra flaunting a saree gown/Yogen Shah)
"There is a deep relationship that women in India have with a saree. But, unfortunately this relationship got lost in the various modern pressures of ease and comfort and got relegated to festive occasions and weddings. Now again, with the evolution of the saree culture, availability of comfortable drapes for all occasions combined with elegance and style for the global woman of today, we are proud to rekindle this age old relationship and take the classic indian garment on an international platform," said designer Anavila Misra to News18.com.
(File photo)
Various brands and designers have taken it upon themselves to revive the saree culture and reinvent it in ways which makes it appealing for the global audiences, Anavila is one among them.
The quintessential Indian outfit deserves a special place not just in the wardrobes of Indian citizens but also in the hearts of global citizens, and it is an attempt that many designers are making. And since the world is a small place, the Indian saree has transcended the national borders and become a global phenomenon.
Lehenga
The Indian lehenga has wowed audiences world over. Detailed embroideries, intricate craftsmanship, vibrant colors with a touch of modern elements, all of it attracts buyers from across the globe.
Credit: @Manish Malhotra World
Recently, when couturiers presented their collection at FDCI India Couture Week, they reinvented the lehenga in ways that could appeal to the global audience and still be very true to its Indian roots. Couturier Manish Malhotra told in an interview to IANS, my collection (for couture week) will marry traditional Indian details with more versatile and contemporary silhouettes for the modern woman and man...the collection looks at bridal couture through a global lens.
Credit: @Tarun Tahiliani
On the other hand ace fashion designer Tarun Tahiliani, who showcased his Bridal and Occasion Wear Collection 2017 'Tarakana', told News18.com that the idea behind him designing lightweight outfits including lehengas for weddings and occasion wear is that the guests and brides enjoy the moments and aren't weighed down by their garment. Also, he added that 'our clothes need to embody the spirit of our cultural legacy, which has to be updated for the global, peripatetic customer'.
Paired with designer blouses inspired by western silhouettes, crop tops, jackets etc lehengas serve the taste of global audiences while still remaining a significant part of the Indian fashion industry, particularly during wedding season.
Indian Jutti
Indian fashion has come a long way. Shimmering fabrics, detailed hand-embroidery outfits traditional silhouettes are just some of the elements that are taking Indian fashion to the international stage.
One among the many exciting features of Indian fashion that has been re-styled, re-branded and redesigned recently, is the
'Indian Jutti'. Inspired by Indian royalty more than 400 years ago, Juttis it is a type of a footwear common in Northern India and neighboring regions.
"The juttis have now become bespoke, quirky and trendy. Modern juttis are an artist's canvas, a statement piece, unifying styles and arts from all over the world. We have given a modern twist to the traditional juttis and now one can wear it with a dress, jeans and tee, crop tops and so on," said Laksheeta from Fizzy Goblet.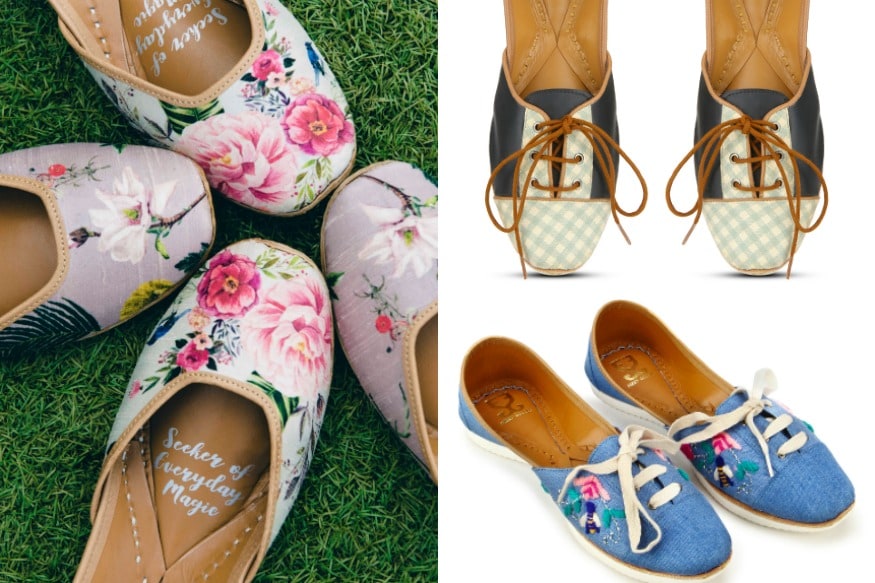 (Photo: Fizzy Goblet/ Elevate PR)
"While our emphasis is on hand work; including traditional embroidery, sticker work, hand-paint; we have taken inspiration for our designs from all over the world. (Victorian era, as well as use of denim, lace and so on), " she added.
Nehru Jacket
Named after our first Prime Minister Jawaharlal Nehru, the Nehru jacket became synonymous with Indian fashion after it became a popular as the top half of a suit worn on formal occasions. Since ex-PM Nehru was spotted on several occasions flaunting this jacket, it got popular by his name.
A hip-length tailored coat for men or women, with a mandarin collar, the front of the coat is inspired by the Indian achkan or sherwani.
Credit: @Menswear & Womenwear
"Keeping aside the saree which can be draped in several ways and is a big contribution to fashion internationally too, there is for one, the Nehru jacket which is worn in several ways and is a very trendy and versatile garment for men today," said designer Kunal Anil Tanna to News18.com.
Certainly the Nehru jacket, which has now been redesigned and re-branded as the Modi jacket, is a great contribution of the Indian fashion industry to the world.
A few other things that we feel that India gave to the world in terms of fashion besides the incomparable Indian embroideries, weaves and textiles, are listed below.
Indian Kurti teamed with Dupatta
Talk show host Oprah Winfrey was snapped wearing ethnic Indian attire during her visit to India. In fact, actress Julia Roberts has been snapped on several occasions donning ethnic Indian attires.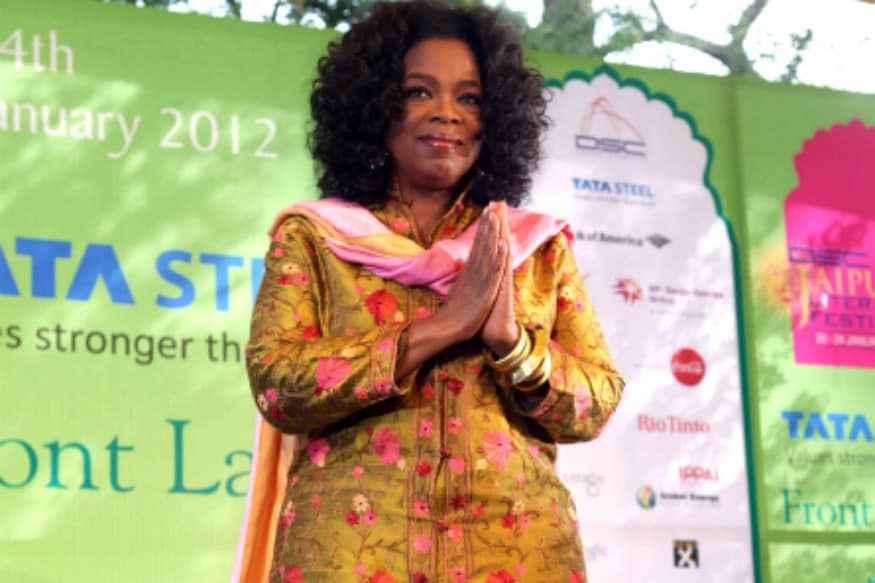 (Photo: Getty Images)
Bindi
Katy Perry is seen flaunting the bindi in style.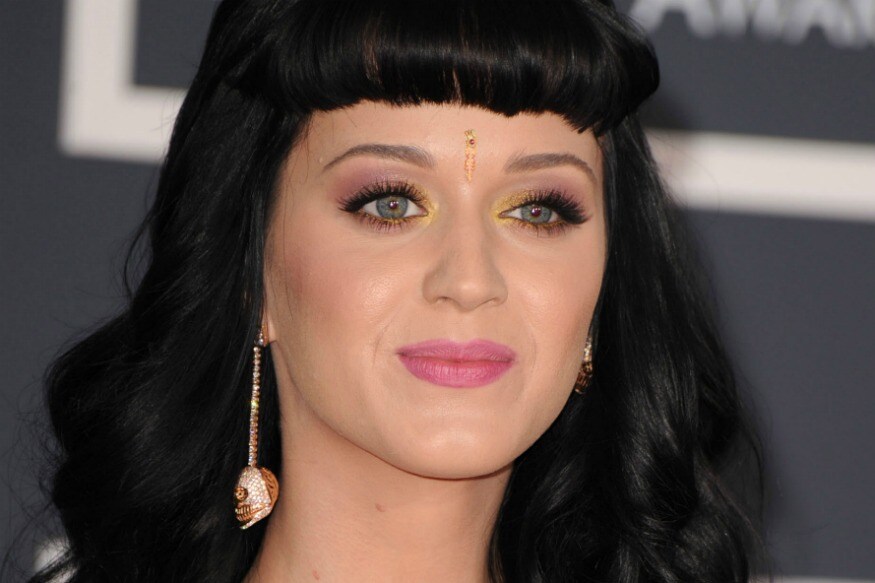 (Photo: Getty Images)
Nose Ring
Models sport nose rings as they take to the runway during the Jean Paul Gaultier Haute Couture Fall/Winter 2017-2018 show as part of Haute Couture Paris Fashion Week on July 5, 2017 in Paris, France.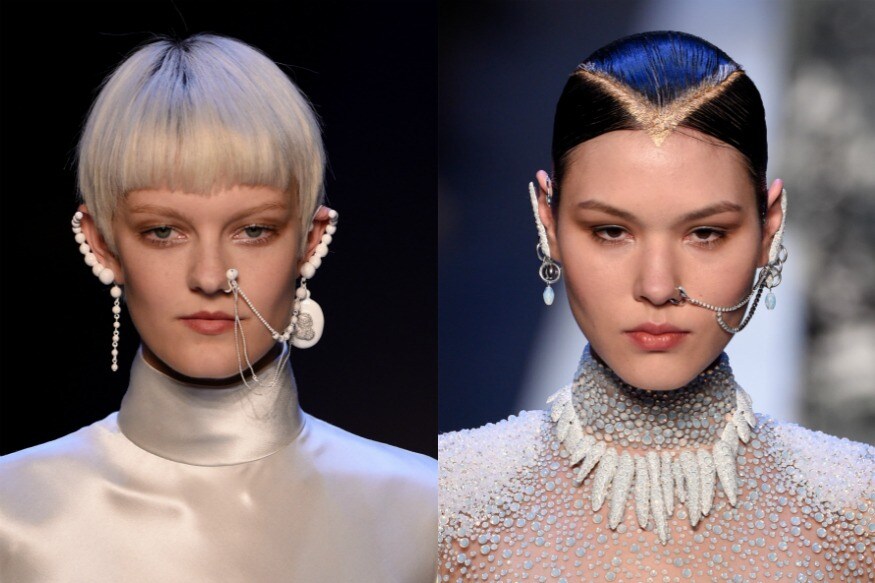 (Photo by Peter White/Getty Images)
Fusion attires
Maang tikka (headgear)
A model sports a maang tikka at The Fashion Institute Of Technology's Future Of Fashion Runway Show hosted by Nicole Richie at The Fashion Institute of Technology on April 30, 2015 in New York City.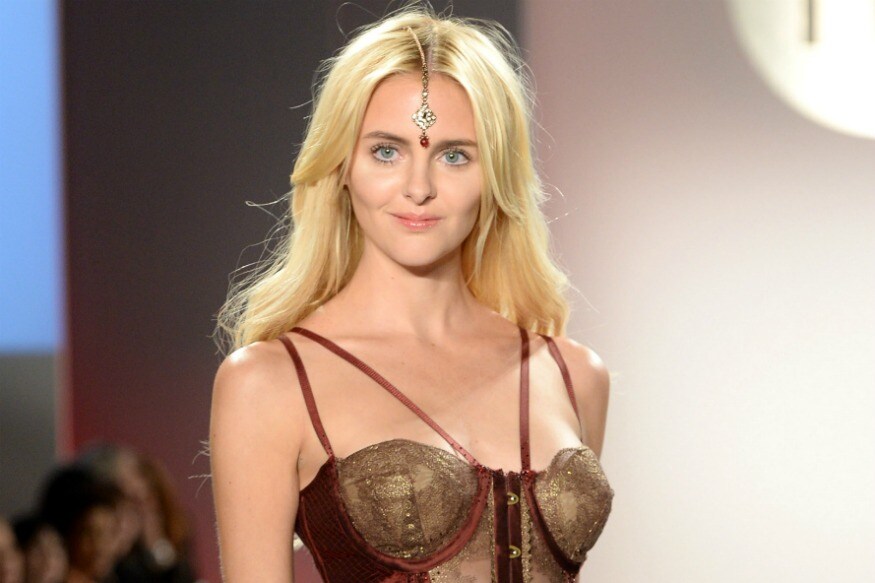 (Photo by Slaven Vlasic/Getty Images for Fashion Institute of Technology)
| Edited by: Mugdha Kapoor Safaya
Read full article