GET Stock

Quotes


Jaipur Literature Festival at Boulder to Begin in the US Later This Week
Jaipur Literature Festival at Boulder returns for its third edition in the US city and will feature intellectual intercourse with lovers of literature from around the world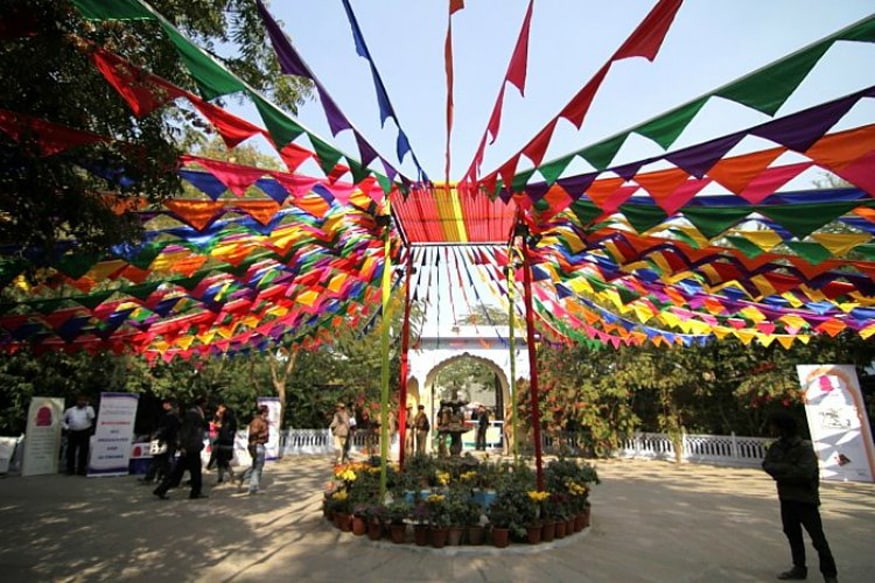 An image from JLF 2016.
Featuring more than 70 authors who will speak on topics ranging from society and economics to arts to freedom of speech, the third US edition of the ZEE JLF at Boulder is all set to begin from September 15. Organized at the Boulder Public Library, the three-day will see authors and thinkers like Michael Rezendes, Suki Kim, Anne Waldman, Vikas Swarup, Indian Ambassador to the US Navtej Sarna, Christina Lamb, Kayhan Irani and Alberto Ruy-Sánchez gracing the festival.
The program includes over 40 sessions covering themes that include migration and cultural appropriation, 100 years of the Russian Revolution, feminism across cultures, journalism and reportage, nature and the environment, US gun culture, Native American rights, yoga and meditation, constitutions, LGBT, Latino, African American and Native American voices. Much like the flagship ZEE Jaipur Literature Festival in India, ZEE JLF at Boulder features art and cultural showcases including an exhibition from the awardees of the Ojas Art Award 2017 for traditional Bheel Art from one of the many tribal communities from India.
Also Watch
Read full article