Justin Bieber's India Concert: Effortlessly Cool Outfit Ideas To Wear To The Concert
Half the fun of going to a concert is picking out your wardrobe.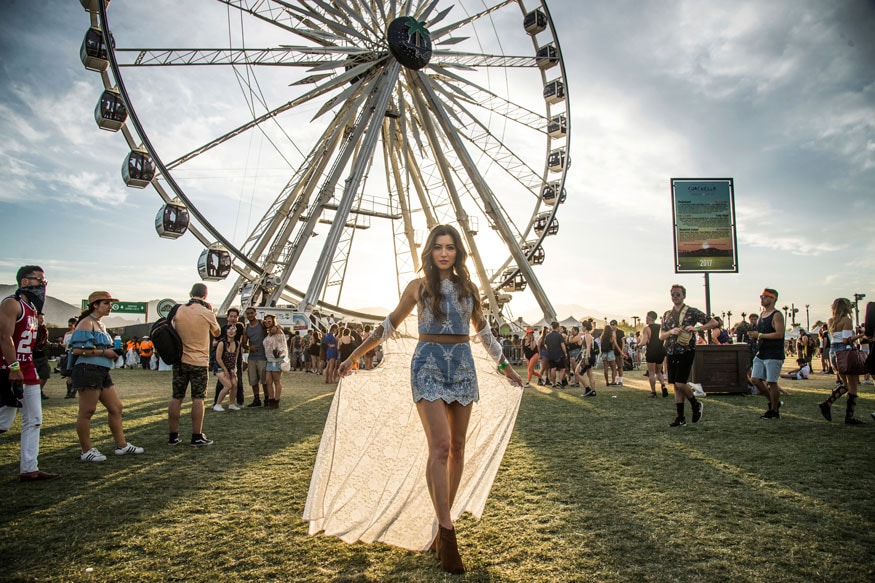 Representative Image: AP
From choosing the right t-shirt to opting a funky hair cut -- make sure you do something to stand out at Canadian singer Justin Bieber's India leg of his Purpose World Tour here on Wednesday.
Experts from European fashion brand ONLY and TIGI Educator Audrey D'Souza shortlisted a few looks that can make you look fashionable and different during the concert at the DY Patil Stadium:
* Back to school look-revamped: Opt for a comfy cool-girl tee along with ripped jeans. Up the game with your favourite elementary school hairstyle that has made a fierce comeback.
How to get the hair style:
* Start by rinsing your hair with re-energizing shampoo followed by recharging conditioner
* Centre-part your hair using your fingers (a comb would make it too neat)
* Secure each side into a pigtail at the nape of your neck
* Loosen some pieces above the elastics and finger-tease. Finish off with the long-lasting spray to keep the look in place while you sway all night to your favourite songs
* Cute as a button: Go for cold shoulder tops and pair them with shorts and dainty accessories. Style your hair in space buns to complete the look.
How to get the hair style:
* The key is volume. So, prep your hair with a volumizing shampoo and conditioner
* Dab on some shine serum
* Part your hair, from the forehead to the back of your head. Keep the parting straight and simple, or make it zig-zag
* Tie the two hair sections into high pigtails and tease them further. Twist each pigtail or get creative with a braid, and roll it up in a bun, which you can secure with a couple of bobby pins. And there, you are ready to rock those space buns.
* Rock-chic meets gypsy vibe: Get the best of both worlds by combining edgy plus boho into the outfit. Pair a basic grey tee and knot it up your waist. Go for skinny jeans in military green, ink blue or black. Add the gypsy vibe with a side braid.
How to get the hair style:
* Wash your hair with strengthening shampoo and follow it up with a smoothening conditioner
* Part your hair from one side, with the pointed end of a teasing comb. Work the smaller section of the hair into a tight braid - you can choose to make this a waterfall braid or a usual one
* While you work through the braid, at regular intervals clip on the rings or piercings, to form a uniform pattern. Use a bobby pin to safely secure the end of the braid behind the nape of your neck, tucked under the larger section of your hair which is side-swept
* Finally, for a finishing touch, use a shine spray. Hold it 10-12 inches from your hair and spray in short bursts across all sections for awe-worthy hair
Get the best of News18 delivered to your inbox - subscribe to News18 Daybreak. Follow News18.com on Twitter, Instagram, Facebook, Telegram, TikTok and on YouTube, and stay in the know with what's happening in the world around you – in real time.
| Edited by: Shifa Khan
Read full article