Katie Price's Face Covered In Bloodied Bandages
Glamour girl's face was swollen and bruised after the surgery.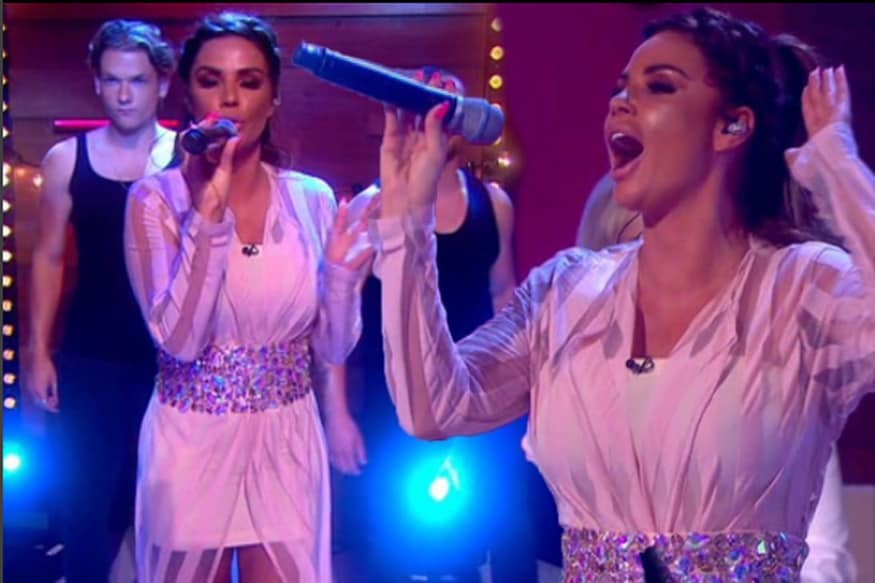 Image: Instagram/Katie Price(officialkatieprice)
TV personality Katie Price was seen being pushed in a wheelchair with bloody bandages around her head after an "operation to fix a botched facelift".
The 39-year-old had the operation after claiming a surgeon "messed up" her face in September. This weekend, she praised Frank Plovier for fixing it, reports thesun.co.uk.
Price, who is in the middle of sorting out her divorce from Kieran Hayler, flew to have the surgery here earlier this week.
The former glamour girl's face was swollen and bruised after the surgery and she had drainage tubes in her head.
Rather than just lifting the sagging skin around her eyes, the operation had left her face tight. And her new appearance shocked fans who watched her soon after on "Loose Women".
She told thesun.co.uk: "Choosing the right place to do the right procedure is vital. Maybe, with hindsight, I should have thought twice before jumping in. I wasn't happy with the outcome last time and didn't like the way I looked.
"This is the last time I will have surgery on my face."
Her eyes were puffy with large purple rings underneath them and her face was covered with marks.
Although she could walk a few metres, a friend later stepped in to help and put her into a wheelchair to help her to her car.
A source close to Katie said: "She was really horrified when she saw the effect of the thread lift surgery. She felt it couldn't have been worse and the whole operation had been botched."
"Much as she didn't want to go back, she insisted they take out the strings and reverse the damage. It was a very painful procedure, but there was no way she could live with that damage.
"To add insult to injury, she was receiving loads of abuse from trolls on Twitter, comparing her to plastic surgery addict Jocelyn Wildenstein. Katie doesn't let remarks like that get to her, but some were horrible."
| Edited by: Shifa Khan
Read full article