Kerala Introduces Ayurvedic Tourism for Visitors to the State
God's own country will be offering traditional Indian treatment to tourists visiting the state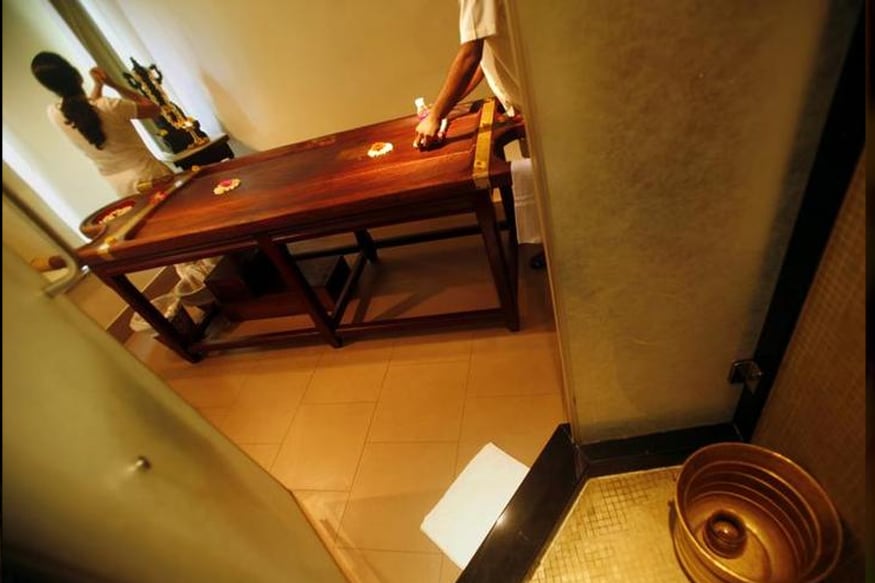 Image: Reuters
A new tourism product 'AyurBodha', which blends tourism and learning about ayurveda for those visiting Kerala, was launched at the World Travel Mart (WTM) in London on Tuesday.
The programme was launched by state Tourism Minister Kadakampally Surendran, said a release issued in Thiruvananthapuram by Kerala Tourism.
This new offering comes from the Kerala Tourism Development Corporation (KTDC) and those opting for this programme can stay at any of the KTDC resorts located in captivating and pristine parts of Kerala, and learn about the ancient medicinal stream.
The focus would be on basic home remedies and diet regimes, ayurvedic practices for the rejuvenation of body and soul, secrets of pressure points, basics of 'panchakarma' treatment and the history and use of medicinal plants.
The visitors will also get a certificate of having gained the knowledge of ayurveda.
"Ayurveda, as a wellness system and a mainstay tourism product, has been largely confined to treatments and massages. While Kerala is known as a destination for spending serene and peaceful holidays, our time-tested tradition of the ancient ayurveda can enrich every visitor's experience," said Surendran.
Get the best of News18 delivered to your inbox - subscribe to News18 Daybreak. Follow News18.com on Twitter, Instagram, Facebook, Telegram, TikTok and on YouTube, and stay in the know with what's happening in the world around you – in real time.
Read full article