LFW 2017: Menswear Designers Are Changing The Game, Says Kunal Rawal
In an exclusive interaction with News18.com, the designer also expressed his elation over the fact that the younger actors put more of their personalities in their dressing styles.
The fact that Kunal Rawal is one of Bollywood's most-loved menswear designers is unarguable. The couturier has impressed the likes of Ranbir Kapoor, Arjun Kapoor, Sidharth Malhotra, Varun Dhawan and for some like Shahid Kapoor, he has even designed their entire wedding look.
At the ongoing Lakme Fashion Week Summer/Resort 2017, the designer will showcase his collection titled 'The Race of Separates' on day one. Comprising of garments which can be styled in multiple ways and have dual functionality, the collection aims at consolidating borders and blending the Eastern and Western designs. Kurtas that fit like jackets (Jacket Kurtas), high low kurtas, longline bundis and embroideries that mimic pintucks are the anchors of his latest collection.
"Last season we introduced a new colour Tusci Salmon and this year we're introducing lemon yellow. We're also coming up with a new motif – summer palm. There'll also be signature French knots done in a unique way", says the designer in an exclusive interaction with News18.com ahead of his show.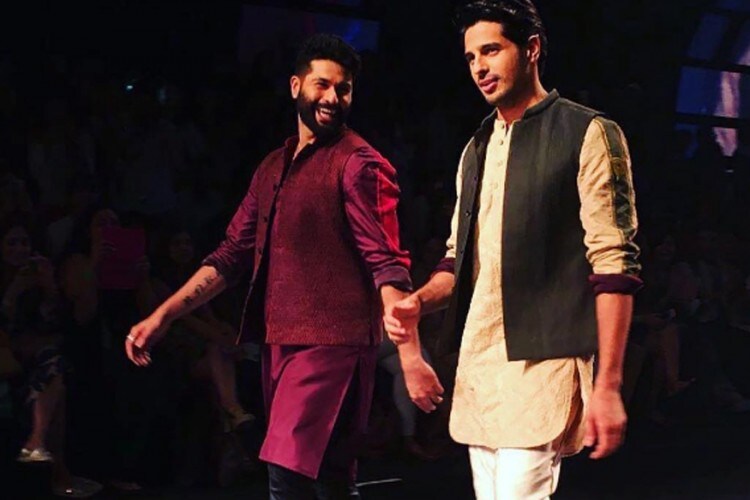 He further highlights the cross-cultural exchange of outfits that has now made most styles and trends quite accessible. "I think Indo-western is a Pasteurised term, we've now made global clothes. There's a long line there and we've a kurta here, so many trends that arise from our country are now present everywhere. One world, we've become!"
The designer is as nervous as he's thrilled to present his collection in a parking lot in association with Lamborghini. Expressing his elation over the venue, he says, "Being a guy, I love cars! Our venue is a parking lot and according to me, there couldn't have been a better place. Because however luxurious my outfits are, they also have a certain sports feel to it".
When it comes to Bollywood's fashion, Kunal has no qualms in accepting that the younger actors put more of their personalities into their fashion choices. According to him, the fashion statements in Bollywood have only been indicative of how fashion scene has changed in the country. "Actually Bollywood and the actors' fashion – over the years – have only been indicative of how fashion scene in India has changed. The older actors and the younger ones are so much different from each other. The young actors are putting so much of themselves in their clothes - and that's exactly what style is all about!"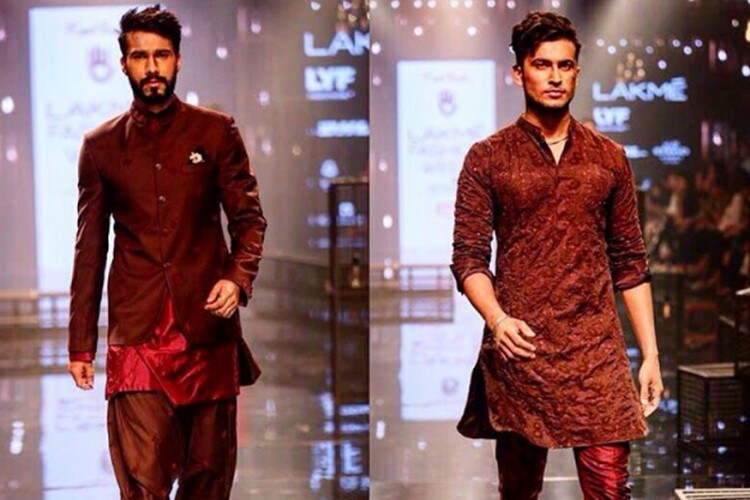 "They're experimenting a lot more than the older actors. The fear of 'Kaun kya bolega' is not there anymore", he adds.
Asked if a celebrity loses his/her own style statement amid the mad rush of stylists, Kunal is quick to say no. "Even the stylists and designers are doing the same – at the end of the day, they only pick out and select the outifts that the actors like".
Most men, in Kunal's opinion, are now keen to experiment with bolder looks. He accepts that even though men are looking for more designs, the menswear industry needs to be more structured. "Menswear has always been exciting – super clean and super opulent. Most men interested for fashionwear are in the age of 20-40 so they're constantly looking out for more designs. They want something that suits their body type, body fit, personality and comfort".
"Much of a person's style lie in the ease of how you wear it and that's where separates come into picture. They also help in customization. Styling and putting together the same things in different styles is what makes the mark".
Despite the growing need of menswear, there still seems to be a dearth of designers foraying into menswear and to this, he says, "It's all market-driven. Menswear has grown over the years and I'm hopeful it'll be more structured in the coming times. Womenswear is structured, menswear needs to be more structured. I see the shift happening".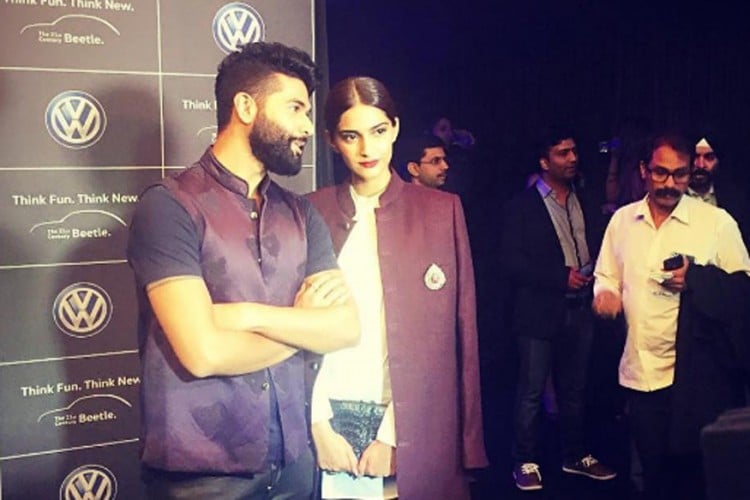 He takes a certain pride in saying that menswear designers are changing the game for the better. "This is a very narrow field and that's what makes it all the more interesting. Not that there is a lack of detailing but there's more of tone-on-tone and honestly, men are sticklers for fashion – fitting, tailoring to comfort. Most of the patterns are not how they used to be. The entire play makes it a lot more interesting".
While he rues about the lack of multi-designer menswear stores and men-only fashion week, he sees the shift happening. "Either this or we'll make sure we do better and bigger shows. The flight has taken off and it'll not stop".
Get the best of News18 delivered to your inbox - subscribe to News18 Daybreak. Follow News18.com on Twitter, Instagram, Facebook, Telegram, TikTok and on YouTube, and stay in the know with what's happening in the world around you – in real time.
| Edited by: Kriti Tulsiani
Read full article