Making The Most Of It, Always!
Image Courtesy: Facebook/ Varun Rajput, Avijit Dutt, Ashish Hemrajani
While technology may be designed to do more, and a perfect example of that are the smartphones, there are several of us who don't stop at just doing one thing.
Last Updated: August 14, 2016, 17:48 IST
FOLLOW US ON:
The smart tech world that we live in enables us do to much more than what thought we'd be able to do. Also, the makers of the smart tech provide features and capabilities to make them better. And when articles like '10 things you didn't know your phone could do' appear, we readily consume them.
While technology may be designed to do more, and a perfect example of that are the smartphones, there are several of us who don't stop at just doing one thing. These individuals own the idiom 'you live only once, so make the most of it'! And in the process attain the perfect balance of honing a profession and living a passion that are diversely different! Just as the smartphone is not just a phone anymore, these individuals are not just one thing – they have multiple avatars and are exceptional in every facet they own.
Avijit Dutt, a well-known filmmaker, actor, theatre director is also a consultant for a leading communications firm, and runs a CSR company that helps villagers. When asked about how he manages it all, he quipped, "It's a jugglery; the kind which comes off with a long practice". He further added that sometimes, the feeling of guilt starts taking over. "Sometimes, in middle of rehearsals you're feeling guilty that you've to rush it up and then go back to work. But you gradually find your balance".
Having worked in films like No One Killed Jessica, Madras Cafe, Ladies Vs Ricky Bahl, Dutt recalled his experience of working in an advertising firm and refers himself to be 'fortunate' to have been able to cater to his family's needs and also his desires. He confessed that the advertising industry follows the tradition of beginning the work in the evening. "Have a day, have a life beyond office" is what he preached then and turned the tables around.
While it is crucial "to put the bread on the table", it is equally important to pursue your passion, he says.
He wants to advise the younger generation to utilise the opportunities and make the most of their passion. "Now it's so much simpler, there are lots of possibilities which weren't there when we were growing up. Follow your bliss! That's it."
Varun Rajput, who's been a management consultant, is also the lead guitarist in the popular band Antariksh. Living his life his own way, he asks if you don't explore your interests now, when will you? "If you don't give a shot and work towards your passion at this time, you might never be able to do it. Living your life your way is very important. It's all about overcoming the initial fear. Keep at it and things will align your way".
While he confesses that managing both has been a tiring task, he still thinks it's all worth it. "Making a livelihood out of something you're really passionate about is not that easy. Earning your bread and butter through music is difficult but we knew we couldn't leave it".
Ashish Hemrajani enjoys his role - CEO of BookMyShow - as much as his passion –sailing. "I enjoy following both my passions. BookMyShow is not a job or about money. It is something I enjoy doing everyday much like sailing on the weekends. On Sundays, I look forward to Mondays and on Fridays, I look forward to sailing on the weekend."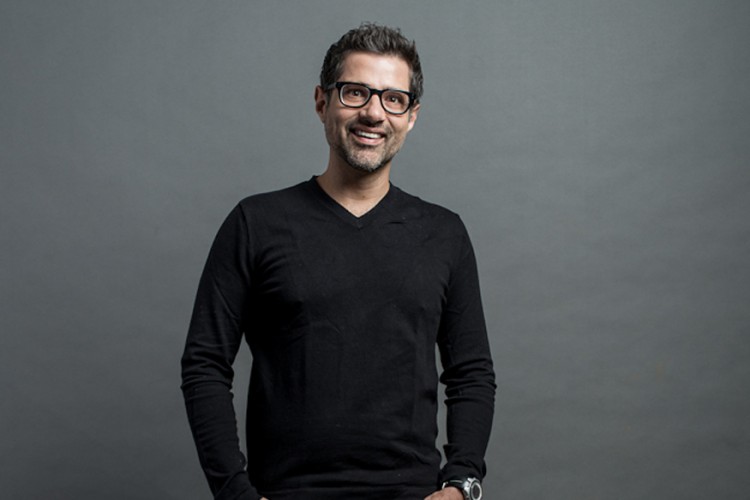 Each of their stories give us some points to ponder about how we can do more in our day. With smart tech by our side there is indeed some ready assistance by our side. For instance the smartphone+, which enables you to multi-task with ease. LYF's Earth 2 is as multi-faceted as a smart tech device can be. Loaded with features that makes it your go-to device for music or video viewing thanks to its screen, or becoming the DSLR you always wanted with a feature-rich camera or a phone so secure you can carry your office and personal documents with no fear, giving you the flexibility of being anywhere you want to. Smart technology gives you that edge and empowers you to be able to do more, so you can make the most of the moment, always!
Next Story