News18
»
Lifestyle
»
health and fitness
2-min read
Malaika Arora Says Being Fit Is Not About Starving Yourself or Fad Diets
In an interaction with News18.com, Bollywood actor Malaika Arora talks about the one fitness-related thing that Arhaan is thankful to his mom for. She also shares the right fitness tips for the young generation.
Several celebrities are spotted entering and exiting gym during wee hours of the day. And while many of them give their workout a miss on several occasions, Malaika Arora, an actor that has earned herself the tag of a fitness enthusiast, hardly ever cheats on her fitness regime.
Her 15-year-old son Arhaan too looks up to his mother and learns from her dedication to fitness. "I think he's at that age where being fit is the most important. I've tried to instill in him since a very early age to be active and to pursue a sport to stay fit, to eat right to maintain a healthy lifestyle," she says in an interaction with News18.com.
"I'm glad I did it and didn't let it be like '
karo jo karna hai
' and a typical '
khaalo khaalo beta don't worry
' type attitude. I've always told him to eat right and a wholesome meal and have always kind of pushed that and today he actually thanks me for that," she adds.
Malaika's idea of fitness for young guns is not to hit a gym every day but to actively pursue a sport. "At this age, it's important for him to actively pursue a sport. To be active gives that focus and determination and channelizes their energy in the right direction. Whether it's mind, body or soul- it gives them a purpose."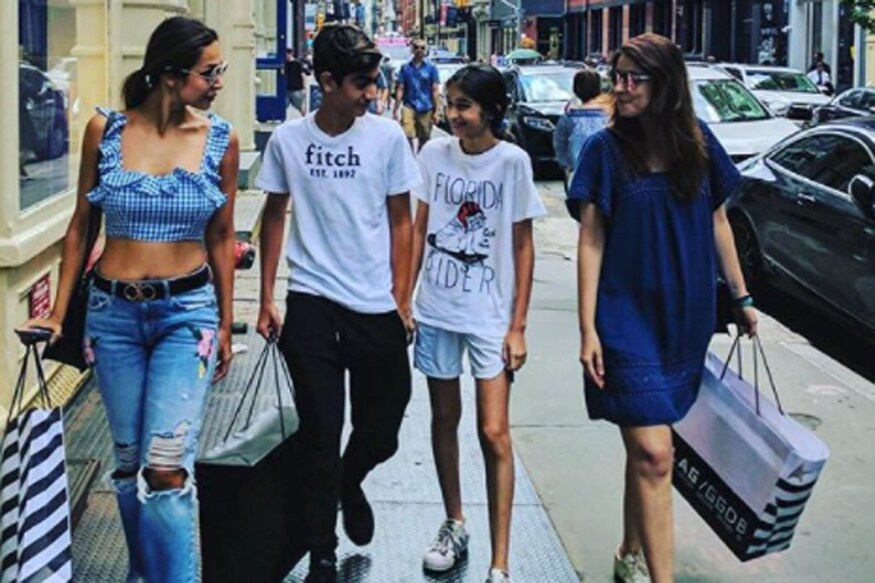 Image: Instagram/ Malaika Arora
The actor, who was present at Reebok FitToFight Awards 2.0 in Mumbai to honor the women of courage and valor from across the country, explained the importance of inculcating a certain commitment to a hale and hearty lifestyle from early on.
"What lives we led as kids were different from the lives they lead today. They are far more sedentary, more chair based, more couch-based – not the way we were when we were kids. So I think that's something that you've to constantly be at. You've to let kids know that you've to be out and pursue a sport. If you don't do it in your formative years, it's very difficult to pursue it at a later age and stage," she adds.
Malaika also points out that the general perception of fitness and beauty shouldn't be confined to just hitting the gym and dieting but should mean a wholesome and healthy lifestyle. "Being fit is not about starving yourself, being fit is not about following fad diets, being fit is not about going with the trend. At the end of the day, being fit is a lifestyle," she shares.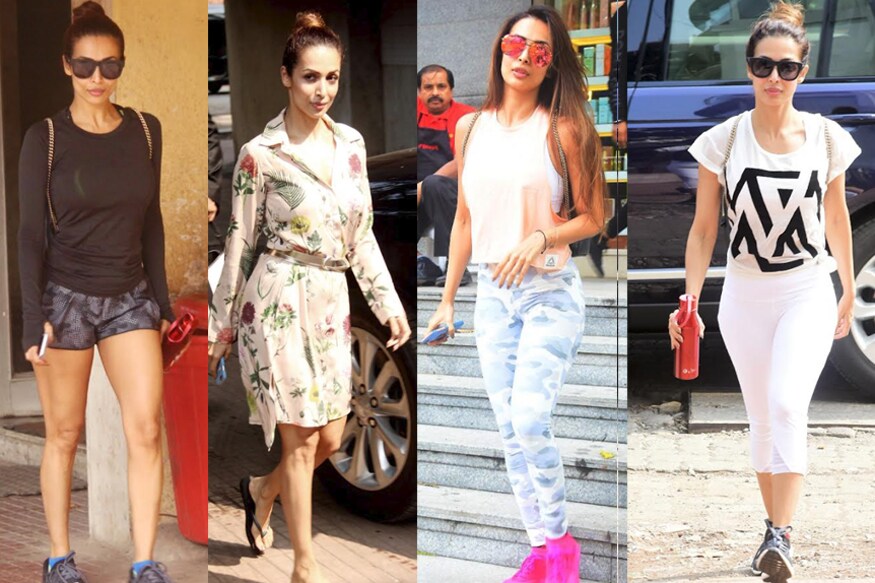 Image: Yogen Shah
"You got to embrace eating right, sleeping early, following your passions – all of that has to be in moderation. Unfortunately, there's a perception that not eating being thin is the idea of looking good or being fit- that is utter bullshit. It's something that needs to be drilled in all young girls and boys. It begins at home- don't get carried away by what you see and what you hear. Just follow a healthy lifestyle,'" she signs off.
Read full article
Next Story
Next Story
Also Watch

Jet Airways Crisis: "It Was Like A Family" Jet Employees Cry For Its Revival
Countdown To
Elections Results
To Assembly Elections 2018 Results