Milan:
Italy's Versace played with bold prints, patchwork and leather in its spring/summer 2019 women's collection in a star-studded show on Friday, the third day of Milan's fashion week.
Singers Leona Lewis, Nicki Minaj and Rita Ora, model Rosie Huntington-Whiteley, actor Luke Evans and Italian influencer Chiara Ferragni were all in the front row of an enormous industrial space in the modern CityLife neighbourhood where the runway show was held.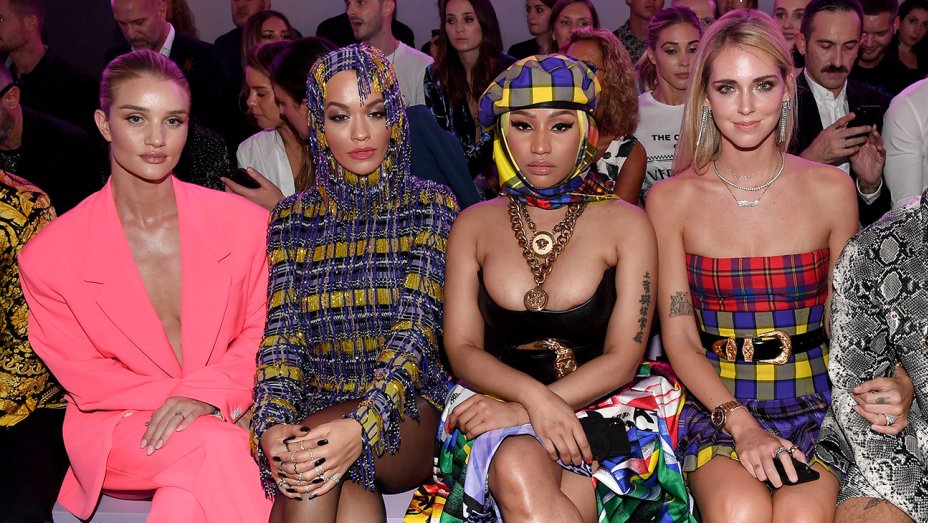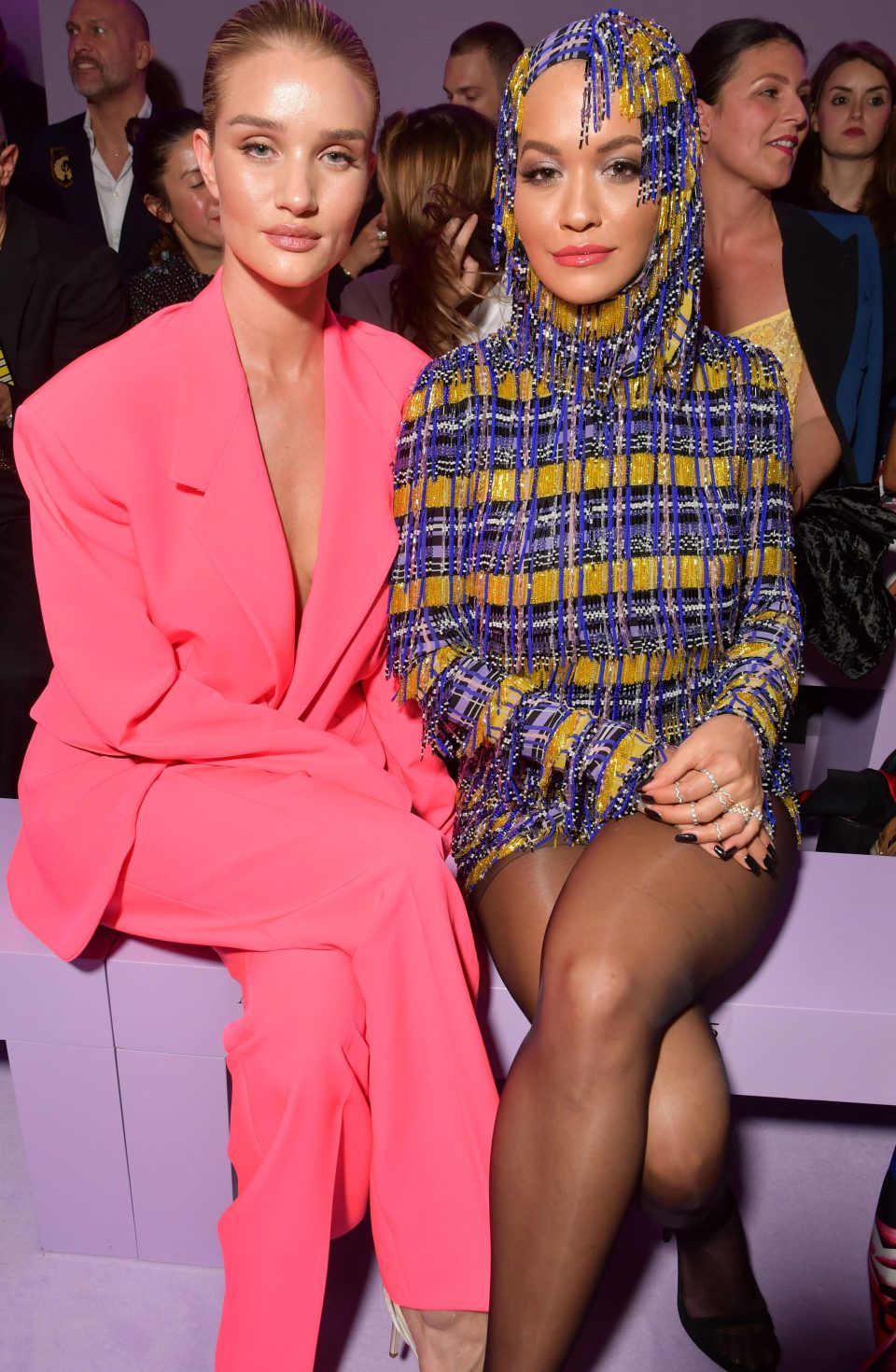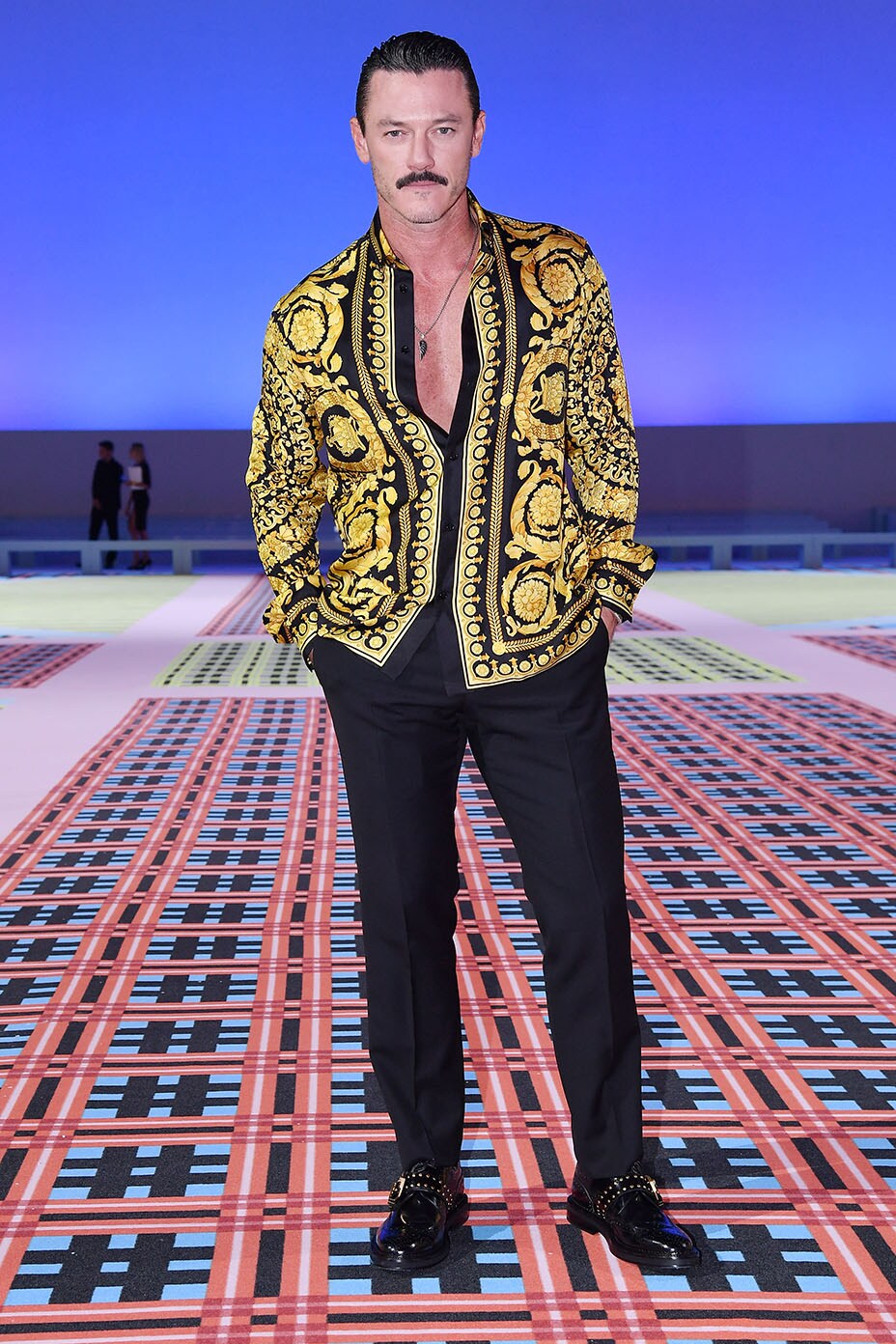 Pale yellow walls formed a background to a carpeted floor that echoed some of the prints used in the collection - coloured stripes, bright flowers over pinstripes, checks, roses and small flowers mimicking animal prints.
"The style of the Versace woman is so recognisable that it need not be explained. She is not afraid of showing her personality and she is extremely feminine and confident," read a style note by the fashion house, known for its daring, sexy designs.
Close-fitting silhouettes, ruched flared trousers and layered looks, with tulle mini-dresses paired with silk-printed longer ones, designed by Artistic Director and Vice-President Donatella Versace, paraded down the catwalk in orange, violet and lime colours.
"The all-over prints of the clothes are overlapped with neat nonchalance," the note said.
For the evening, Versace flaunted a black satin tuxedo paired with flared trousers, or knee-length leather skirts with golden buttons.
Celebrity model Bella Hadid, who walked the show with sister Gigi, wore a tight one-shouldered mini dress in yellow leather and matching sneakers.
Nineties supermodel Shalom Harlow closed the show, donning a long tulle dress with colourful flower embellishments that flared out in a transparent, sparkly black skirt.
Some of the models carried big boxed bags that echoed old-fashioned travel trunks, or large PVC shopping bags emblazoned with Versace writing. On their feet they wore chunky sneakers, college shoes, or square-heeled sandals, while their ears featured big flower-shaped ear-cuffs matched with hairpins.