Mother Teresa's Blue-Bordered Sari Recognised as Intellectual Property of Missionaries of Charity
The saris with the three blue stripes are woven at the Missionaries of Charity run Gandhiji Prem Niwas at Titagarh in North 24 Parganas.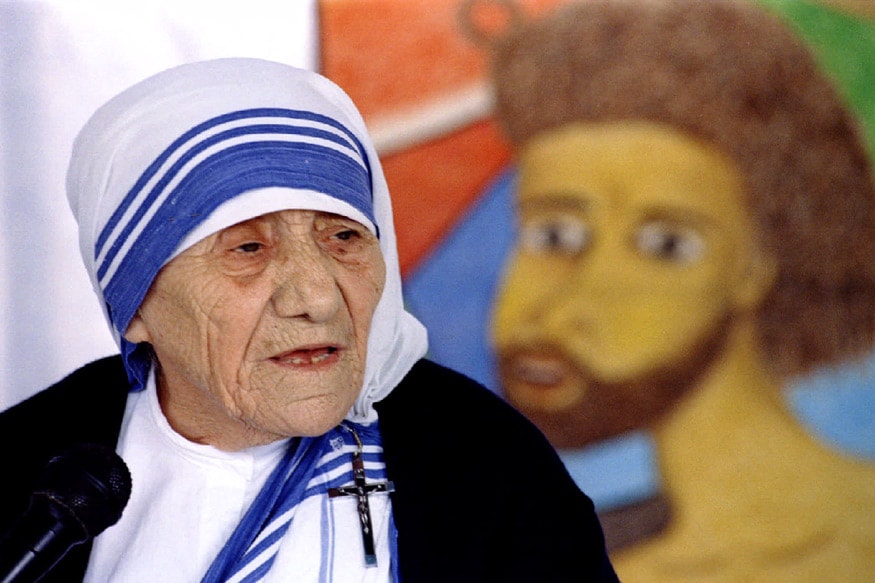 File photo of Nobel Laureate Mother Teresa. (Reuters)
Kolkata: The famous blue-bordered sari of Mother Teresa, who has been canonized as Saint Teresa of Calcutta by the Vatican, has been recognized as an Intellectual Property of the Missionaries of Charity. "The Trade Marks Registry, Government of India, has granted the registration of the trade mark for that pattern of the blue border of sari," Intellectual Property attorney Biswajit Sarkar said.
The diminutive nun of Albanian descent went around the streets of Kolkata since 1948 to be with the poor and the destitute wearing a white sari with three blue borders, the outer border being wider than the two inner ones. "The blue-designed border on the sari worn by nuns of the Missionaries of Charity was recognized as Intellectual Property for the organization on September four, 2016, the day the Mother was canonized," Sarkar told PTI here.
"The Missionaries of Charity does not believe in publicity and as such, it was not publicized, but since we are witnessing unscrupulous and unfair usage of the design across
the globe, we are now trying to spread awareness among people about the trademark," Sarkar said.
"The blue border pattern is a distinctive symbolic identity of the Missionaries of Charity under the concept of color trademark protection," he said. Applications were filed before the Trade Marks Registry on December 12, 2013, and after "a stringent test of legal proceedings" for nearly three years, the registrations were granted.
In order to mark the sainthood of Mother Teresa, the Government of India granted the trademark registration on the same day on September four, 2016, despite it being a Sunday, Sarkar said. The exclusive right of use of the said blue pattern on white saris adopted by the Missionaries of Charity is unique and is the first time ever that a uniform has been protected under the Intellectual Property rights, the attorney said.
Born in 1910 in Skopje in Macedonia in a Catholic family and baptized as Agnes Gonxha Bojaxhiu, she came to India in 1929 as Sister Mary Teresa and went to Darjeeling for her
novitiate period. She later came to Kolkata and was assigned as a teacher at Saint Mary's High School for Girls before she was given consent by her convent in 1948 to work for the poor. That year she left the Loreto Convent donning the blue striped white sari that she would wear in public throughout her life.
The saris with the three blue stripes are woven at the Missionaries of Charity run Gandhiji Prem Niwas at Titagarh in North 24 Parganas. Around 4,000 such saris are woven annually and are distributed among nuns all over the world.
| Edited by: Divya Pal
Read full article