NY Fashion Week: Thom Browne Winter Wonderland
All about the grey matter.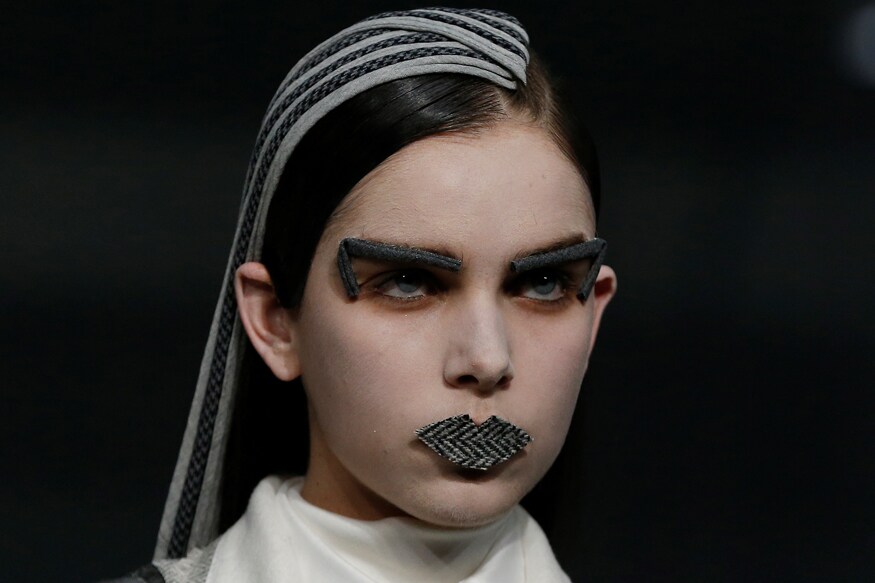 All about the grey matter.
Fashion, on ice. Ever the theatrical designer, Thom Browne didn't disappoint with a dazzling fall '17 show at New York Fashion Week.
The collection took cues from the glitzy world of figure skating, merging classic ice skate silhouette with dress shoe uppers like monkstraps. The set even featured a faux ice rink, complete with leafless trees wrapped in his signature dressy plaid fabrics.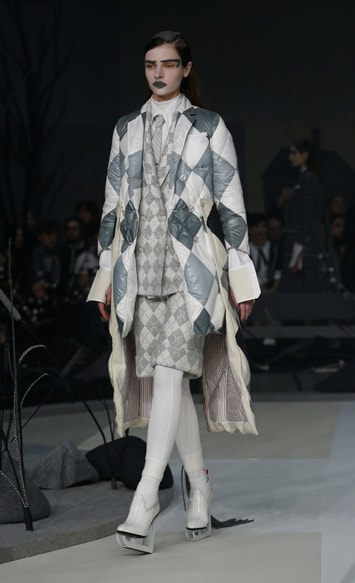 Though there were no dance routines or competitive spins here, it was indeed entertaining to watch models balance themselves on the stilt platforms. The crazy shoes were unsurprising, given Browne has made experimental runway footwear his schtick (last season, he showed skyscraper platforms with heels shaped into anchors).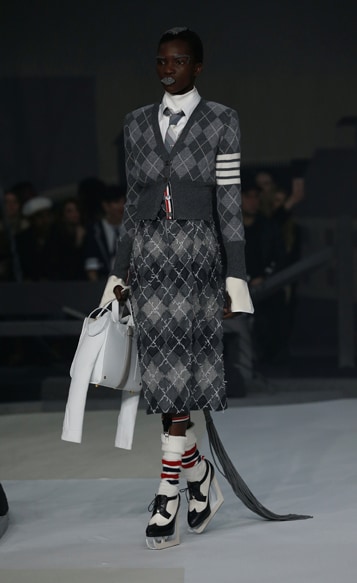 Thom Browne's show was a three-piece suite on the suit (and its trappings), which aimed, via extreme distortion, to unpick, lay flat, then reveal as a thing of beauty the garment around which Browne has built his brand. The show's set was 30 piles of thick gray felt—pattern offcuts—arranged in little shrine-like cairns under 30 workroom lamps.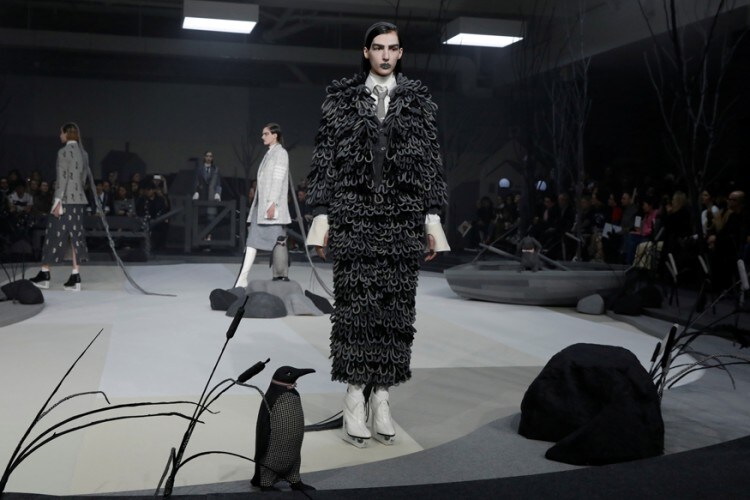 Every look delineated in section one was represented in the flat sum of its parts from the pattern. These were worn half at the front, half at the back. By showing the suits and coats and even the shoes—which were uncobbled asunder—in two dimensions, Browne was leading us to consider their intricacies in three.
"Playing with proportion. And an appreciation of making clothing really well. Taking all of the pattern pieces and then making an installation of the pattern pieces sewing it all together, buttoning up on the body. That's what it is! It was a simple idea of playing with proportion." said, Browne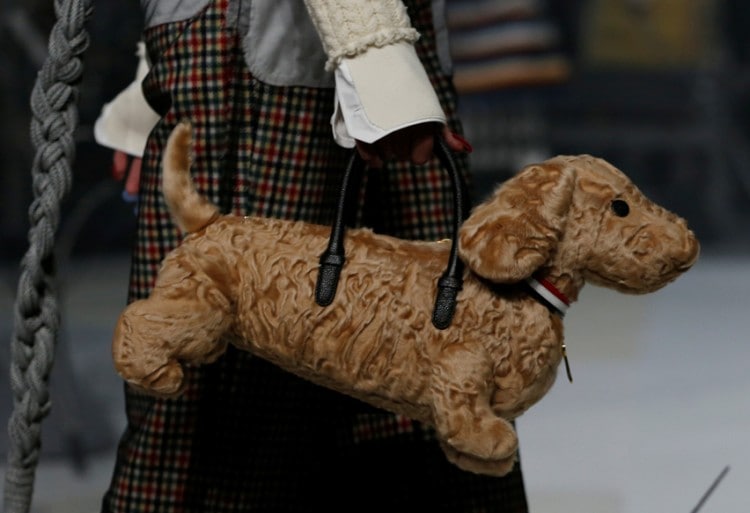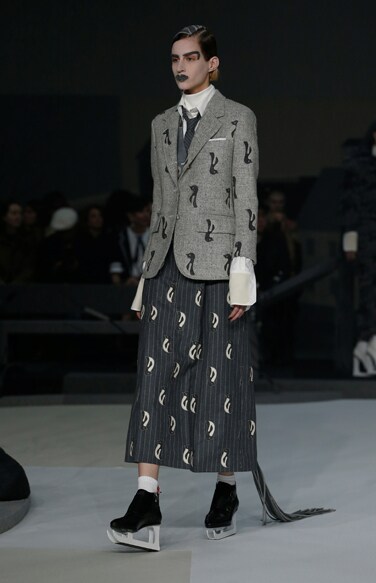 His signature tailoring and outerwear featured exciting new finishes: scenic appliqués, argyle embroidery, mink trims. It serves as a reminder that a designer like Browne can get away with his crazy, and often outlandish, ideas — because he has extreme talent to back it up.
Get the best of News18 delivered to your inbox - subscribe to News18 Daybreak. Follow News18.com on Twitter, Instagram, Facebook, Telegram, TikTok and on YouTube, and stay in the know with what's happening in the world around you – in real time.
| Edited by: Shifa Khan
Read full article