Paris Haute Couture Week: Highlights From Wednesday's Shows
Valentino designer in solo couture debut; Gaultier goes acid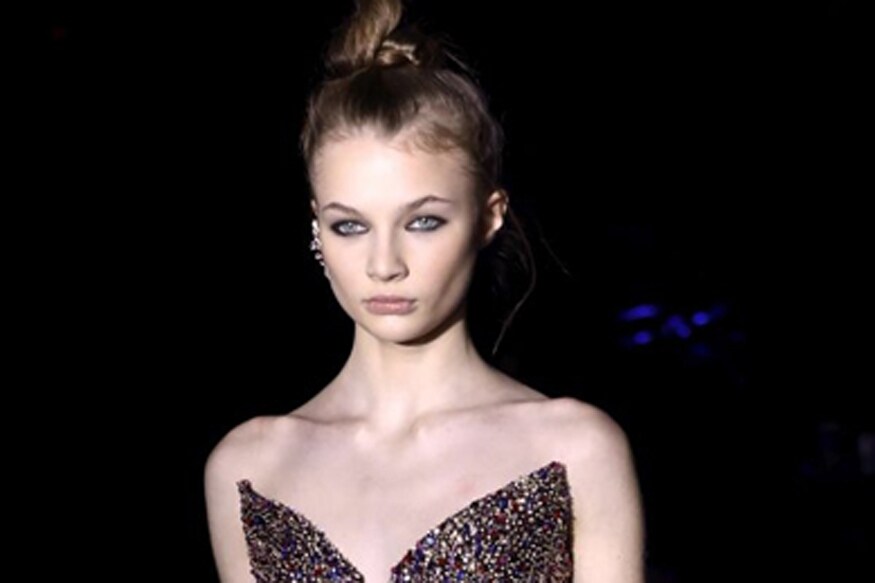 Valentino designer in solo couture debut; Gaultier goes acid
With Maison Margiela, Elie Saab, Jean Paul Gaultier, Viktor & Rolf and Valentino on the schedule, some of the biggest names in fashion showed off their spring/summer 2017 haute couture collections in Paris, Wednesday, January 25. Color once again came to the runway on this penultimate day, expressed with eccentricity, subtlety and opulence. Here's a look at some of the highlights from Wednesday's shows.
Maison Margiela
Trompe l'oeil, superimposition and deconstruction were the watchwords for Maison Margiela, in a collection combining creativity and emotion while drawing on the label's emblematic codes.
Maison Margiela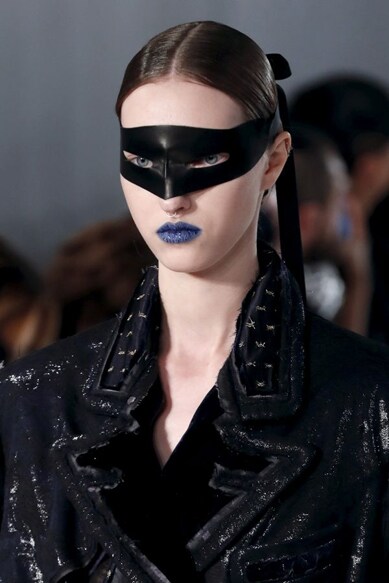 Most models had their heads covered with a hat, a mask or an embroidered veil, leaving dark makeup -- like this iridescent blue lip -- visible underneath.
Franck Sorbier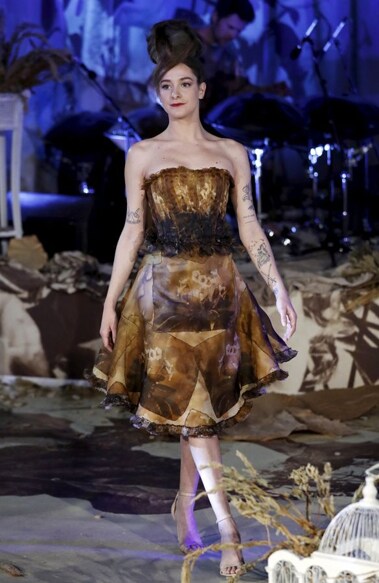 The designer presented a poetic and nature-inspired haute couture show, which felt almost more like a scene from the stage than a traditional fashion show.
Franck Sorbier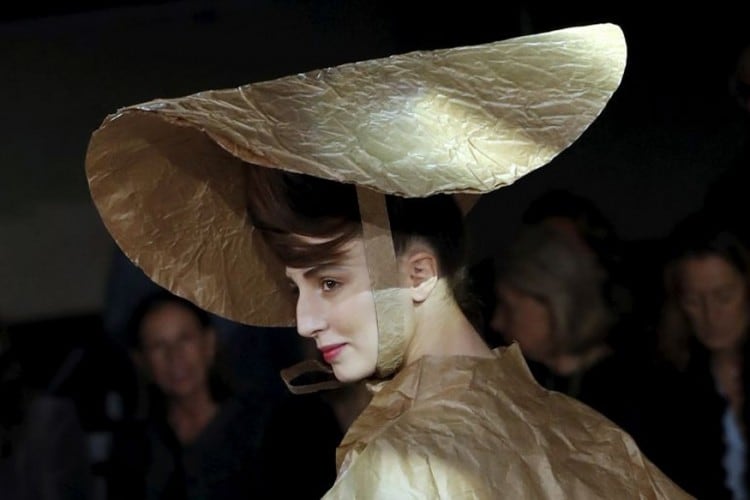 Hats appeared to be inspired by traditional Japanese headwear, reworked with extra-large dimensions.
Elie Saab
The designer was inspired by late 19th- and early 20th-century Egypt for this spring/summer 2017 haute couture collection paying homage to a golden age, especially for the arts.
Elie Saab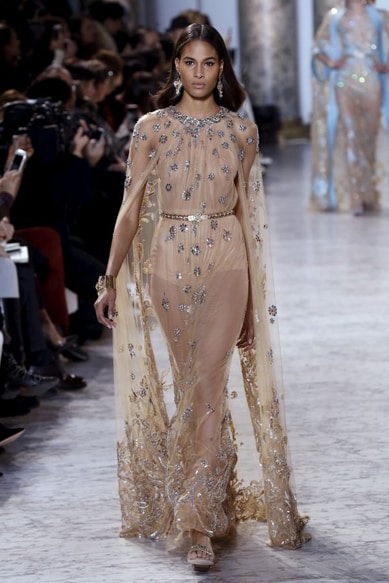 With embroidery, jewels and sheer, transparent fabrics, the Elie Saab woman has an elegant and self-assured aura this season. This was further highlighted with accessories, including jewelry, oversized round glasses, wide headbands and occasional tiaras.
Jean Paul Gaultier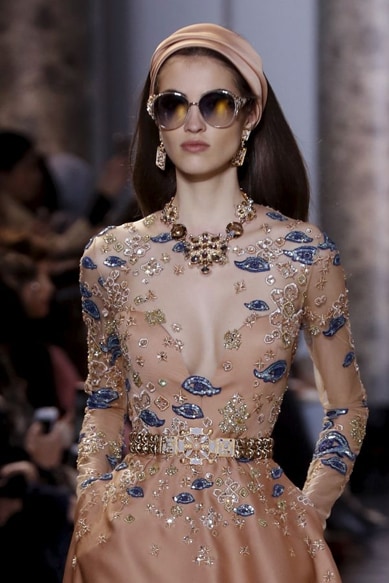 With a chic and rustic style, the Jean Paul Gaultier collection was full of colorful motifs and bright hues, something not often seen previously from the designer. The Jean Paul Gaultier woman is more radiant than ever.
Jean Paul Gaultier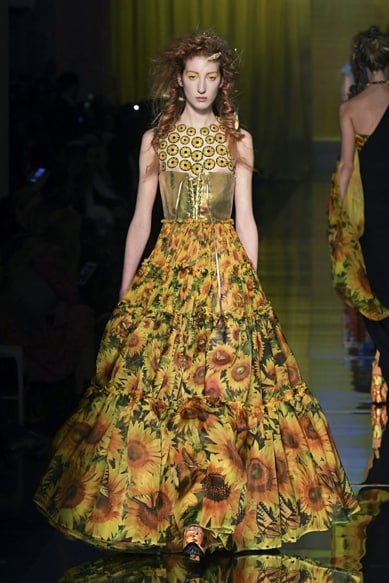 Coco Rocha closed the Jean Paul Gaultier show in rustic, country bumpkin style.
Viktor and Rolf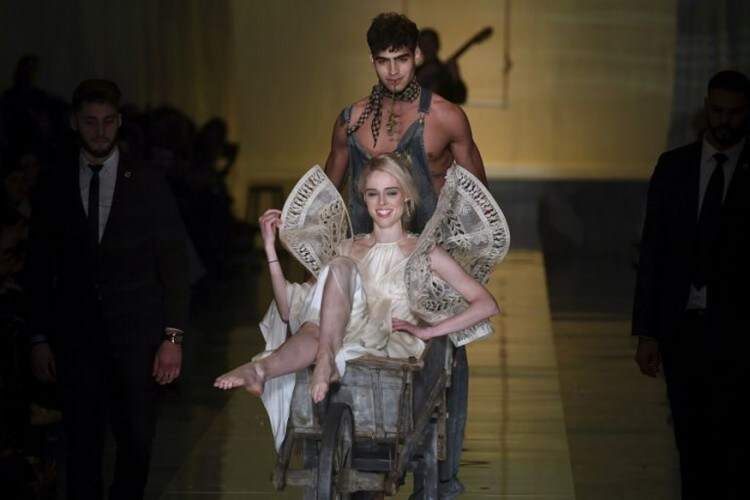 After showing a series of silhouettes finished with asymmetrical shapes, made from fabrics from the brand's former collections, Viktor & Rolf brought sumptuous ball gowns to the runway, again finished with a collage of shapes. A modern-day Cinderella.
Viktor and Rolf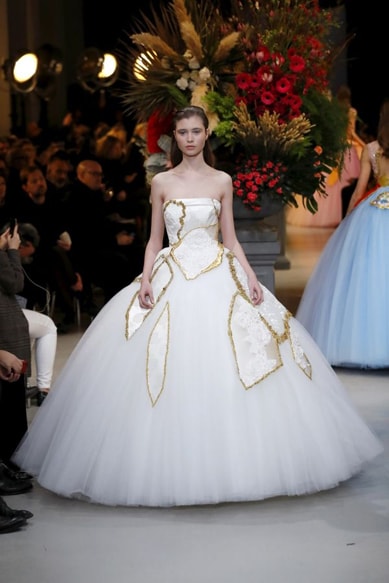 A patchwork of patterns, colors and textures was seen at Viktor & Rolf.
Zuhair Murad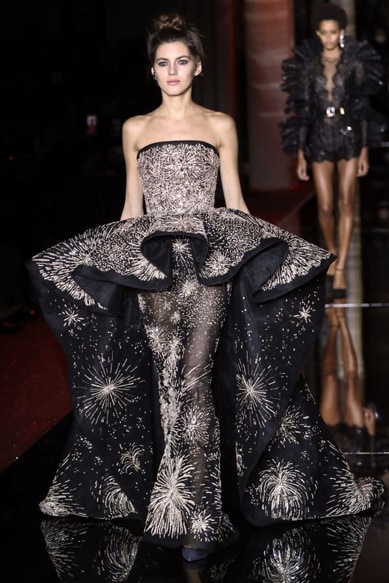 With tulle, draping, frills, bows, embroidery, volume, sequins and spectacular decolletages, this collection had all ingredients to flatter female forms with glamorous, sensual silhouettes. Watch out for these gowns on red carpets soon! Inspired by the night and by festive celebrations, the collection featured star-studded gowns embroidered with black and white and multicolored fireworks motifs.
Zuhair Murad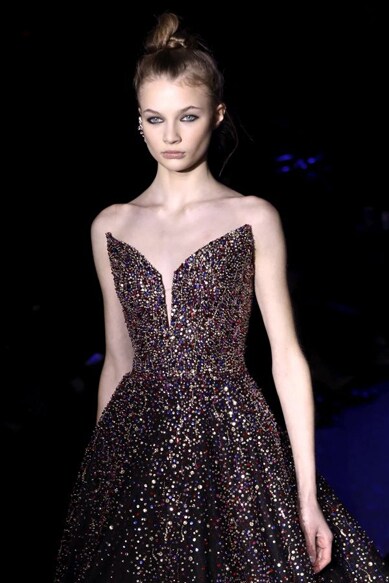 Zuhair Murad filled the runway with princess-worthy ball gowns, with glamorous and festive creations.
Valentino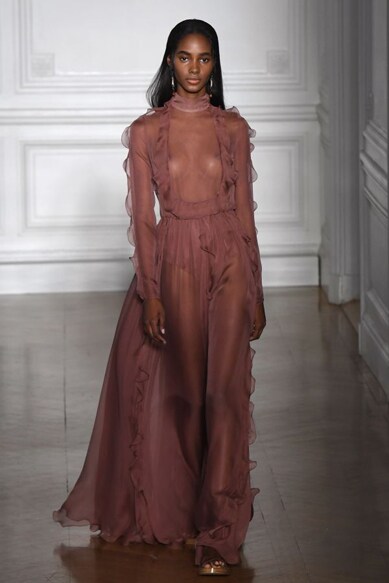 The Italian label channeled mythology inspirations with flat sandals and light, flowing maxi dresses.
Valentino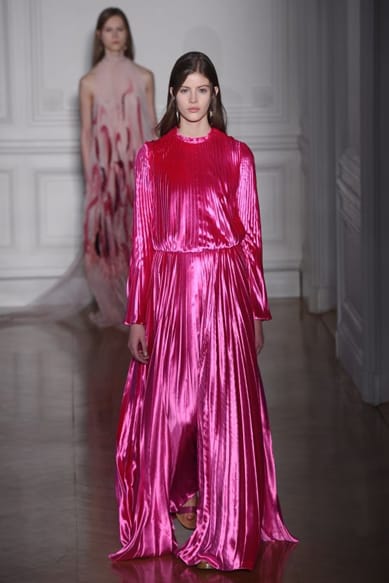 Valentino mostly stuck to a pastel palette of soft shades, but there were occasional flashes of bright, virtually metallic shades.
Ulyana Sergeenko
Brimming with confidence, the Ulyana Sergeenko woman headed out to conquer the runway in tailored creations, rocking more of a business chic vibe than the classic red carpet princesses
Ulyana Sergeenko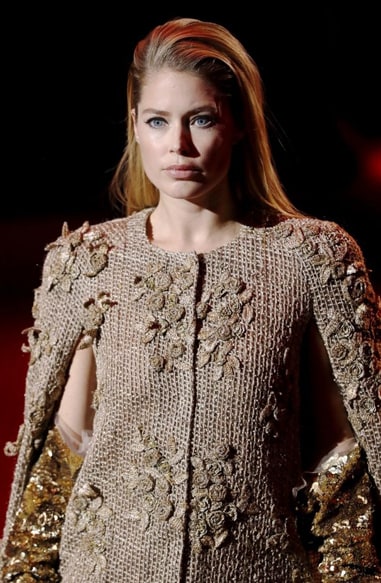 Doutzen Kroes closed the Ulyana Sergeenko show in a majestic wedding gown.
Guo Pei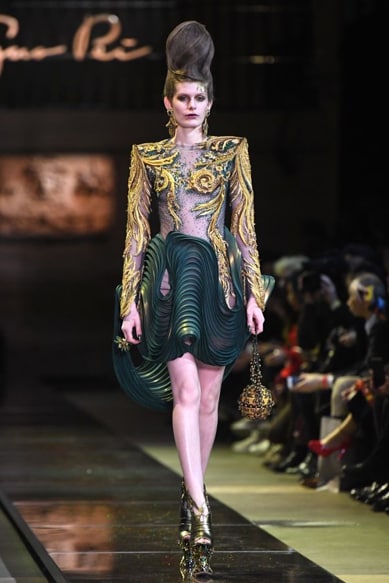 With big, standout shoulders and wavy 3D skirts, Guo Pei revealed some spectacular creations for spring/summer 2017.
Guo Pei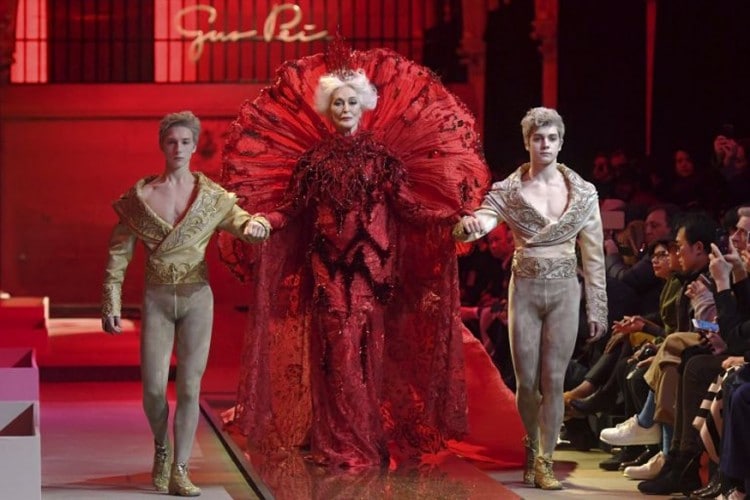 Carmen Dell'Orefice once again closed the Guo Pei show in a spectacular red and black gown.
Get the best of News18 delivered to your inbox - subscribe to News18 Daybreak. Follow News18.com on Twitter, Instagram, Facebook, Telegram, TikTok and on YouTube, and stay in the know with what's happening in the world around you – in real time.
| Edited by: Shifa Khan
Read full article