People Accepting Plus Size Frame with Open Arms: Liza Golden-Bhojwani
Liza Golden-Bhojwani, an American model now settled in Mumbai, says it's important to think before putting one's health at risk.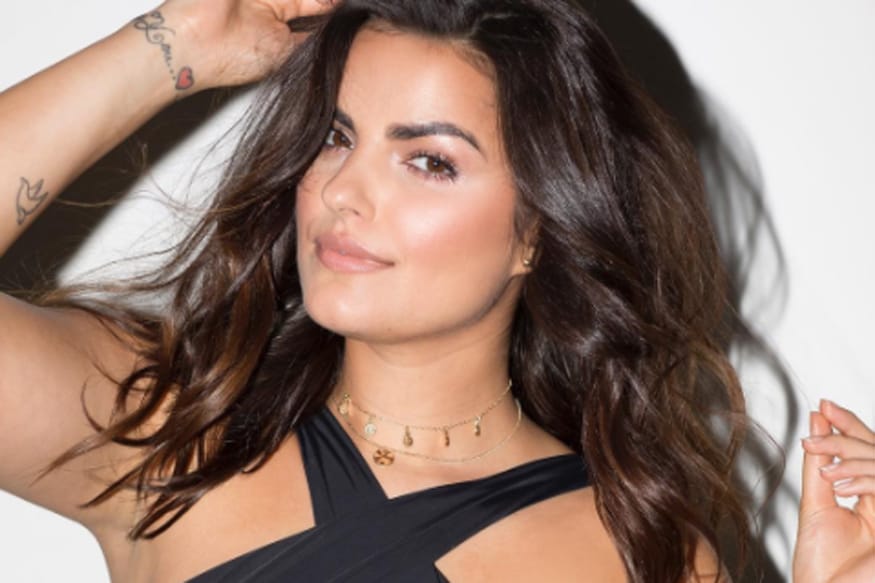 Image: Instagram/ Liza Golden (lizagoldenreal)
New Delhi: She quit modelling at the peak of her career because she felt she was doing no good to her body by starving to maintain a certain body frame. Liza Golden-Bhojwani, an American model now settled in Mumbai, says it's important to think before putting one's health at risk. Besides, she feels people are accepting plus size bodies with open arms now unlike in the past.
Liza judged the auditions of plus size models for a show at the upcoming Lakmé Fashion Week (LFW) Winter/Festive 2017.
In an interview, she spoke about why the world is accepting curvaceous frames now.
"I think time is changing and its (having a plus size) really not a bad thing anymore. I think people are accepting and loving such frames," Liza said.
There were 21 models selected at the plus size auditions conducted by LFW in association with aLL-The Plus Size Store. The winners will now walk for a special show for aLL-The Plus Size Store's Autumn-Winter Collection designed by Wendell Rodricks, who was also the part of the jury.
Asked about the factors kept in mind while selecting these faces, she said: "Any new model comes with absolutely no background, so we have to look for potential in them and groom them into future supermodels."
Plus size shows are here to stay, she said, adding: "It's happening everywhere in the world, and I think India needs to become a part of this movement. We have so many beautiful curvy women and they need to have a place to grow and an industry to work in," said Liza.
She had started modelling at 17 and later moved to India after marrying Mumbai-based Karan Bhojwani. She says she only ate a certain amount of calories a day when she was at the peak of her career, but later realised its futility. She started considering healthy eating.
In an Instagram post, she compared her 'size two' frame that she used to have during her modelling days with her current voluptuous body.
Credit: @Liza Golden-Bhojwani
"The left side was me at the start of the peak of my career. My first proper fashion week where I was actually the size I needed to be.
"I was booking amazing shows that one never thinks they actually could, walking with girls who I once looked up to. It was a serious adrenaline rush... But after fainting one night in my apartment whilst preparing one of my very low-calorie meals (I think it was 20 pieces of steamed edamame if I remember correctly), I called it quits with the diet and workout regime I was put on.
"I decided I could do it on my own," she had posted.
She later followed her heart and lost the chance to work at some major fashion weeks, but she didn't care.
Liza says it's hard to convince women to accept their natural curves.
"A lot of times, it's their own family and friends who are bringing them down. It's hard to convince them, but I repeatedly tell women that it doesn't matter what they think about you... What matters the most is what you think of yourself. You have to love yourself," said the active advocate for body positivity and inclusivity in fashion.
Health should be a priority for all, she says.
"If you are doing something detrimental to your health, stop it... Take a break, talk to someone and seek some help. You are not going to have a career if you are sick, ailing or falling around... So work on what you have got naturally," she said.
| Edited by: Kriti Tulsiani
Read full article
Countdown To
Elections Results
To Assembly Elections 2018 Results