Pregnant Chrissy Teigen Escapes Accident
Teigen was stepping off a sidewalk when the incident took place.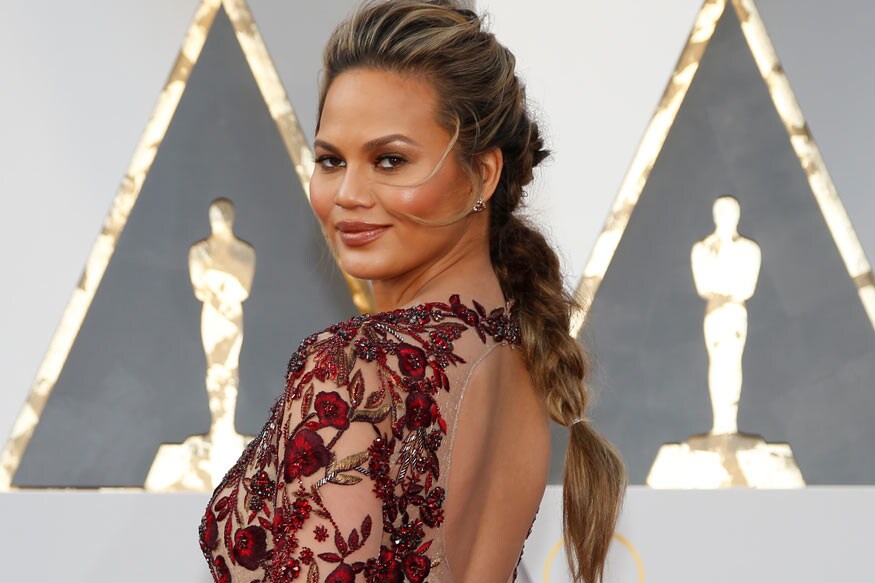 Image Courtesy: Reuters Pictures
Model Chrissy Teigen, who is due to give birth to her second child in June, had a close call with a cyclist while walking here.
Teigen was stepping off a sidewalk with what initially appeared to be an overeager fan trying to reach out towards her on Tuesday night, reports people.com.
The photograph of the scene had a number of fans -- both concerned and bemused.
Teigen, who is due to welcome a son with husband John Legend in June, also quipped: "I had the baby."
However, when another fan suggested the man was up to no good and called him a "creeper", Teigen said: "Nah he actually saved me from getting run over by a cyclist. I should have looked before stepping out!"
Legend previously told People that he and Teigen were "excited" to welcome their second child but joked that their daughter Luna, who turns 2 in April, might "have some moments where she regrets" having a little brother.
"I don't think Luna has a concept of exactly what it means to have a little sibling yet," Legend said. "She'll figure it out sooner or later, and she'll probably have some moments where she regrets it! But we're excited."
Get the best of News18 delivered to your inbox - subscribe to News18 Daybreak. Follow News18.com on Twitter, Instagram, Facebook, Telegram, TikTok and on YouTube, and stay in the know with what's happening in the world around you – in real time.
| Edited by: Shifa Khan
Read full article