LIFESTYLE
Salman Khan in Pyar Kiya Toh Darna Kya Inspired Me to Have a Good Physique: Guru Mann
The fitness enthusiast who hails from an Amritsari Punjabi family has faced a roller coaster ride over his fitness journey.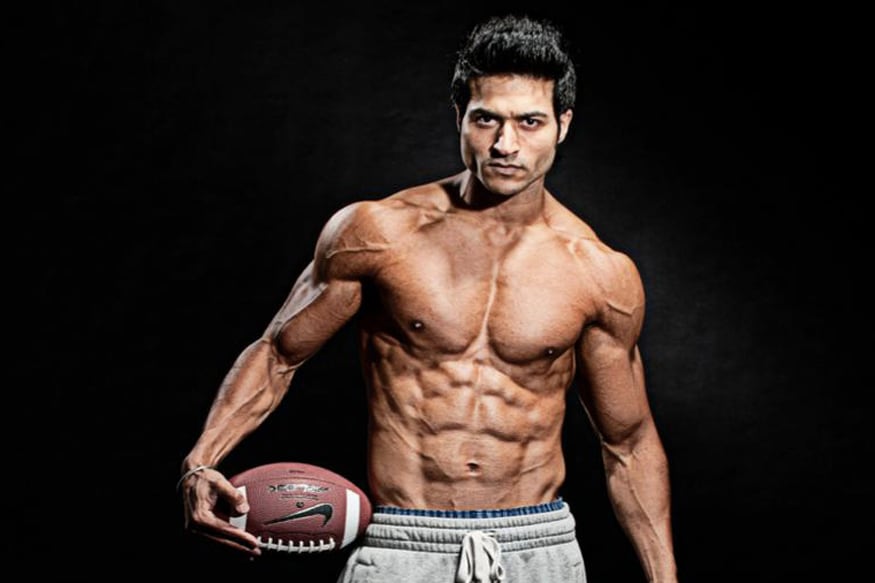 (Image: GuruMann.com)
Five years ago Guru Mann was a nutritionist and fitness professional. Today he is that as well as being a most celebrated YouTube star and Instagram influencer.
But platforms such as YouTube and Instagram weren't adopted by Mann to promote himself. It was constant failure and rejection which led to his presence on these social media sites. While speaking to News18 over the phone, the California-based Mann says, "India was struggling with health issues and people were dying because of health problems. Indian economy was growing but health wise we were quite far behind. The goal was not to use social media for promoting myself but I wanted to reach to my community. As whenever I would try to reach politicians, owners of gyms, influencers or anyone who could help me promote information about health and fitness, I always faced failure."
Though all his earlier efforts kept failing and Mann wasn't getting any help, he was still determined to make country healthy. "When you come from America, people are ready to meet you but they aren't interested in helping you. I had a personal Facebook account since 2007 but I never used it to help people. When I faced failure at ground level, I thought of talking to people directly via YouTube," he said.
Mann then joined hands with T-Series and came up with a YouTube Channel called Health & Fitness in October 2013. Currently Health & Fitness has over 1.2 million subscribers. Mann even came to India recently to celebrate its five-year anniversary.
Later, Mann started two more YouTube channels: Guru Mann Fitness in 2015; and Kids' Health & Fitness in 2017. Guru Mann Fitness has 1,219,363 subscribers and Kids' Health & Fitness has 51,125 subscribers. With almost 7 lakh followers on Instagram, Mann is an also an influential influencer on that platform. He says, "People started getting results following what I shared with them. This eventually led to my growth as their positive feedback increased my confidence. I was filled with gratitude as I always wanted to make my country healthy."
Mann who is a highly certified fitness professional wasn't blessed with the body he carries today. The fitness enthusiast who hails from an Amritsari Punjabi family has faced a roller coaster ride over his fitness journey. "When I was in 10th grade I saw Salman Khan's Pyar Kiya Toh Darna Kya which inspired me to join the gym. No one in my family has ever been into fitness. I was very skinny and wanted to have physique like Salman Khan. I was tired of being skinny, and I wanted to be comfortable being seen without a shirt on. And when I started gymming the process wasn't consistent. I was working out but wasn't focusing on nutrition. Eventually I started figuring out mistakes I was making and started improving them," he said.
Mann then went to New York to do his Bachelor in Biomechanics/Kinesiology - Human Kinetics followed by training people. "I remember what I used to look like and see how I've changed. Plus, I like helping other people reach their fitness goals," says Mann who has helped Punjabi celebrities such as Diljit Dosanjh, Gurdas Mann, Sharry Mann, and Harbhajan Mann, among others, reach their goals.
Over the years Mann has realized that 60% queries among youngsters between the age of 16 and 30 years was about weight loss. "And people between 35 and 60 years were mostly suffering from health problems. So I started changing their lifestyle. Along with shedding myths such as dieting, I started focusing on making people eat healthy and inculcating those habits in their lifestyle," shares Mann emphasizing that understanding one's body and its needs is what changes everything.
Mann says that our health depends 80% on what we eat and 20% on physical exercises. Mann says, "In 2010 people weren't conscious about health but now everybody is concerned. A lot of people in India have changed but there is a still a huge number that needs to be changed."
Support the daily wage earners who have been hit the hardest by the COVID-19 crisis. Click here to contribute to the cause. #IndiaGives
The daily News18 Coronavirus COVID-19 newsletter - Get your copy here.
Subscribe to News18 Daybreak. Follow us on Twitter, Instagram, Facebook, Telegram, TikTok and on YouTube
Read full article