Scarlett Johansson Turns 34: Her 20 Best Style Moments, See Pics
From winged eyeliner to her experimental hairdo, style statements by Scarlett Johansson you can not miss as she turns 34.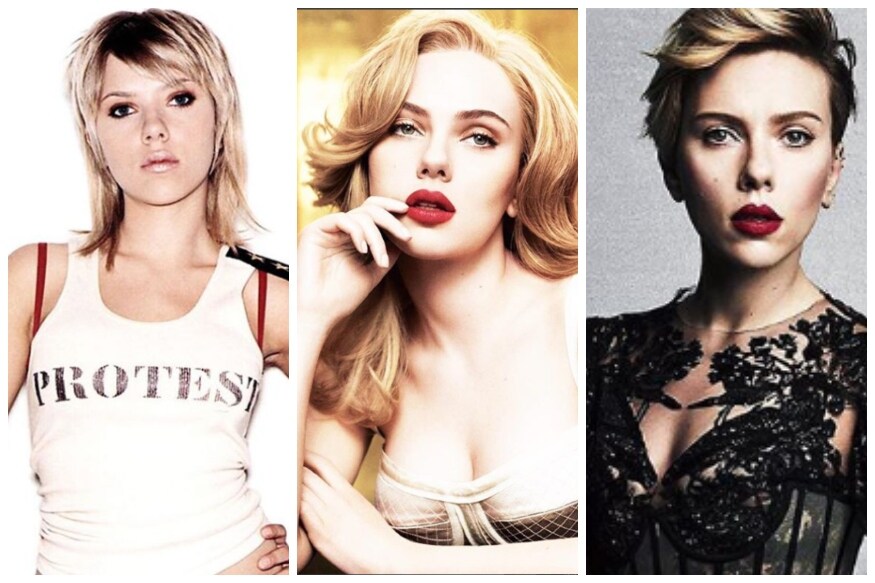 Avengers star Scarlett Johannson turns 34
The gorgeous Avengers star, Sacrlett Johannson, turns 34, today!
Often given roles of a drop-dead gorgeous blonde, Scarlett Johannason never seizes any opportunity to knock out her audience with her red carpet looks and street style outfits. From flaunting a corset at international award shows to wearing leather Black Widow outfit, she looks ravishing every single time.
Since her debut at nine, the Golden Globe nominee always seemed to have an appetite for graceful outfits and experimental hairdos.
If you may have noticed, she always has a go-to look. Although she doesn't have to do much to enhance her already flawless skin, she prefers keeping her makeup light with a basic highlighter, blusher and a little foundation to go with.
What we can't miss out here are well-defined eyes and lips. Her statement winked eyeliner and red tinted lips can never go wrong either.
ScarJo, originally, had natural soft brown hair, but off late with red, black and blonde hair colors, her hair styles have kept everyone talking.
From pixie blonde, sleek brunette to blonde in gazillion ways, she has mastered all hairdos.
Described as the Modern Merilyn Monroe by Harper's Bazaar, ScarJo actually channelised the icon for Dolce & Gabbana's makeup campaign.
We have rounded up ScarJo's best fashion moments. Start scrolling.
Get the best of News18 delivered to your inbox - subscribe to News18 Daybreak. Follow News18.com on Twitter, Instagram, Facebook, Telegram, TikTok and on YouTube, and stay in the know with what's happening in the world around you – in real time.
| Edited by: Naqshib Nisar
Read full article