Serendipity Arts Festival 2017: Chancing Upon Communities and Cultures in Goa
Serendipity Arts Festival comprised seven disciplines, including music, dance, theater, photography, crafts, visual and culinary arts, and was a week-long affair that explored the nation's heritage as well as envisaged our future, altogether making our present seem brighter.
At the Serendipity Arts Festival in Panaji (All images courtesy: SAF2017)
"Yesterday is history, tomorrow is a mystery, and today is a gift, which is why we call it the present". That most people attribute this bit of wisdom to a wizened old turtle from an animated Kung Fu film about a panda with poor impulse control issues rather than its actual author says far more about our zeitgeist than I ever could. And yet, somehow, this sentiment coalesces so beautifully into the Serendipity Arts Festival in Goa that one can't help quoting it.
Covering seven disciplines, including music, dance, theater, photography, crafts, visual and culinary arts, the festival, held between January 15-22, was a week-long affair that explored the nation's heritage as well as envisaged our future, altogether making our present seem brighter. The Goan sun helped.
When it debuted in 2016, the festival saw a footfall of around 100,000 people. This time around, with additional venues and space, the organizers hope to attract even more people. Indeed, international art houses like Christie's and Sotheby's have already expressed interest in the projects to be created and displayed, with individual and group pieces also set to be displayed at various venues and expositions both in India and abroad.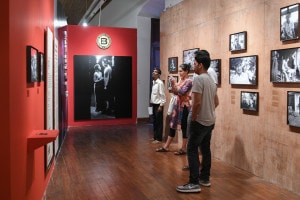 In its second edition, the cultural collective featured 70 projects -- out of which 40 were commissioned especially for the festival – and over a 1000 artistes and presenters at indoor and outdoor locations, including workshops, performances, installations, s and a host of other activities to ensure a fully immersive into India. Each of the seven disciplines were curated by leaders in the field with their component and elements being further individually curated by experts.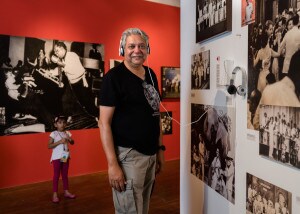 Serendipity sprawls along the swells of the River Mandovi as she flows into the Arabian Sea, adding vivid splashes of color to the already picturesque heritage district of Panaji. Polychromatic shuttle buses and SUVs roll across peaceful roads decorated as equally colorful strung-up pennants flap vigorously in the sea breeze; street art displays pop out of the pavements at random intervals while strains of music ripple across the children's park, promenade and jetty – all inviting you to chance upon a story, an idea, a conversation, some art. Entry is free.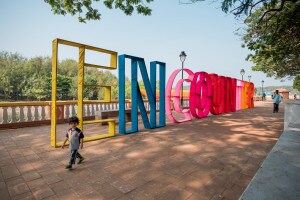 Among the venues is the Old GMC (Goa Medical College) complex, which once housed Asia's first medical institute, filled with whirrs, clicks, static and other strange sounds inside its halls even as snaps and crackles along with the hiss of oil and the cries of roadside vendors echo across its sun-kissed grounds. A visual arts exhibition 'Detritus', curated by Vidya Shivadas, featured work by artists exploring waste as well as discarded ideas and objects through installations that range from the abstract to the immediate; scraps of fabric and linen are transformed into odes to love while ancient gadgets are resurrected as modern conveniences.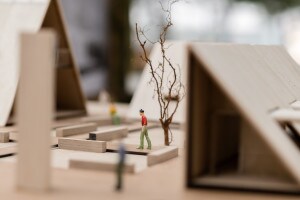 The grounds of the medical complex are punctuated with porta-cabins which, through the festival, hosted anything from culinary demonstrations and explorations to chocolate experientials and cheese tastings. An architectural folly nearby holds a dramatic one, wherein a performance conceived by Aruna Ganesh Ram featuring masked vendors bring India's streets and their bounty of food to engage with their audiences.
Further down the road, past the promenade, lie the Adil Shah Palace (which predates the Portuguese settlement of Goa) and the Santa Monica Jetty; the former housed exhibitions and installations as well as seated Hindustani music Baithaks while the latter was from where River Raagas, literal barges of music, jettisoned out under the stars. Elsewhere dancers danced and speakers spoke, while photographers framed and artists canvassed.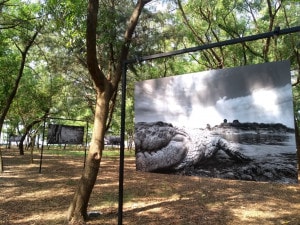 Speaking to News18.com before the festival, Sunil Kant Munjal, chief patron and founder of the Serendipity Arts Foundation, which organizes the entire spectacle, had said, "Indian art was never meant to be placed in different silos; that's a more Western concept. Our arts forms are more syncretic, combining elements and disciplines, and shouldn't be split up into different disciplines. Unfortunately, that's what was happening for the last 200-odd years. With this festival, we hope to show how holistic and all-encompassing the Indian arts truly are."
Mission accomplished, we'd say.
Read full article
Countdown To
Elections Results
To Assembly Elections 2018 Results