'Squiggle Brows' Is The Latest Beauty Look To Go Viral
The viral beauty trend has provoked mixed reactions.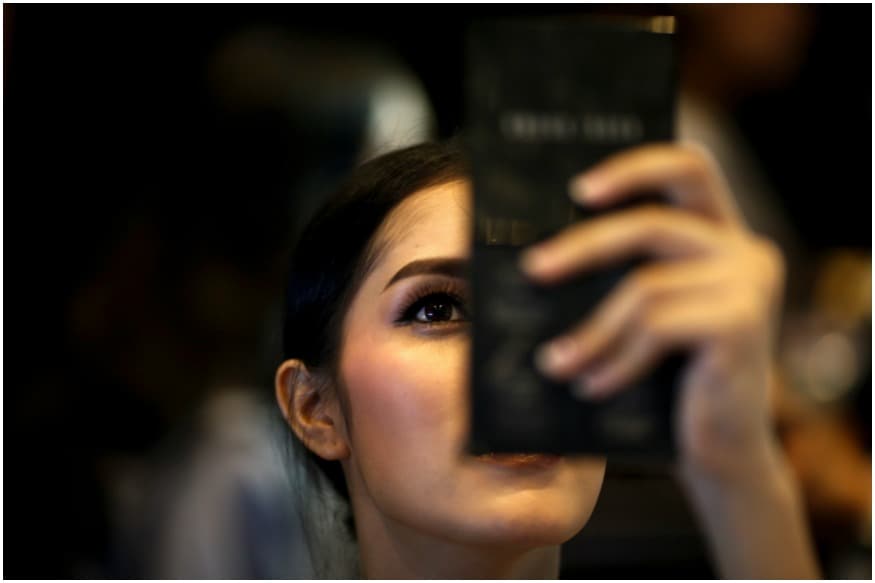 (Photo: Reuters/Image for representation)
We've had glitter brows, bleached brows and even rainbow brows, but the latest 2017 beauty trend is less straightforward.
'Squiggle brows' is the latest strange beauty look to go viral, and it has provoked mixed reactions.
The look involves crafting the eyebrows into a wavy shape and using makeup to exaggerate the artistry, by covering up the outlines with concealer and layering up eyeshadow colors underneath the brow. Some fans have been 'squiggling' their whole brows, while others have just been getting playful with the ends, with hundreds taking to social media to show off the results via the hashtag #squigglebrows.
Beauty vlogger Promise Tamang shed light on the new trend when she uploaded a photo of herself sporting wiggly brows to Instagram earlier this month. According to PopSugar, Tamang used a washable PVA glue to flatten her eyebrows, before concealing them and drawing her squiggly artwork over the top.
It isn't just brows that have been affected by the squiggle trend -- the past few days have seen the birth of 'Squiggle lips', too. The basic principle is the same -- the lips are over-lined in a wavy, squiggly shape, resulting in a strange optical illusion. YouTube influencer Lexington tried out the look a few days ago, earning thousands of likes, endorsement from the influencer and beauty entrepreneur Huda Beauty, and sparking hundreds of imitations.
It might not be the most practical beauty look, but if you're stuck in a makeup rut this fall then squiggly could be the way to go.
Get the best of News18 delivered to your inbox - subscribe to News18 Daybreak. Follow News18.com on Twitter, Instagram, Facebook, Telegram, TikTok and on YouTube, and stay in the know with what's happening in the world around you – in real time.
| Edited by: Mugdha Kapoor Safaya
Read full article