Tarun Tahiliani Talks About Fashion Trends And Transgender Models On The Runway
In an exclusive interview with News18.com, ace designer Tarun Tahiliani also spoke about his opinion on transgender models making it to the runway.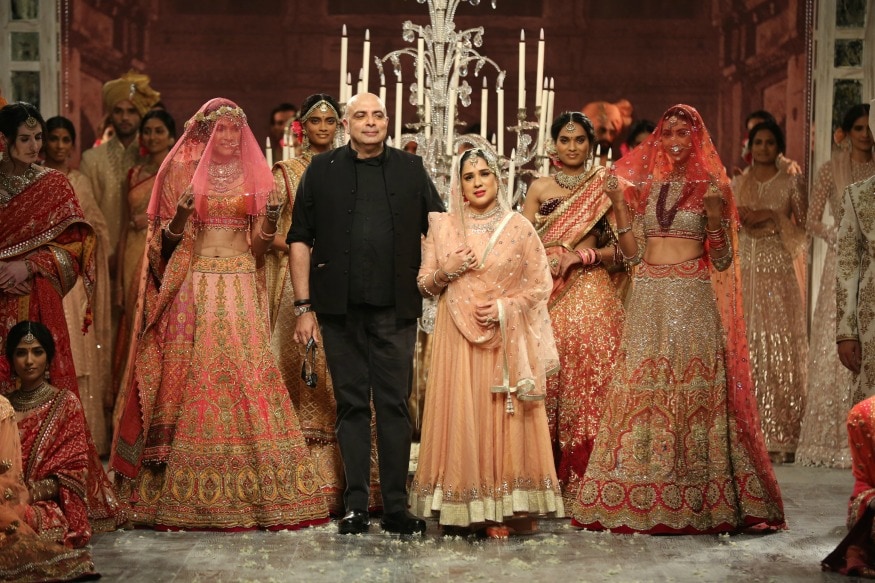 (Photo : File photo of Tarun Tahiliani.)
A month of the new year has flown by and many of us are still relying on the fashion trends of 2016. But it's high time that we moved and caught up with new fashion trends. And who better than noted Indian fashion designer Tarun Tahiliani to tell us what shall work this year and what is absolutely passe.
"Very sexy, silky pant-suits, a lot of midriff. Indian women wearing a cool blend of western and Indian, not being one or the other. I think now we are really getting into a wonderful space that's a true fusion just like we speak English but are Indian," Tahiliani told News18.com during a Vogue India event at the capital which was held to felicitate Peruvian fashion photographer Mario Testino.
"I think it is very passe to try and look like some gudia (doll) from 1922, it's over," the veteran designer added.
In an exclusive interview with News18.com, the ace designer also spoke transgender models making their way to the runway. He said, "Honestly, it's just shows acceptance. It's representative of an acceptance of the new world and yet on this very day Muslims are being banned from going to the US, so one wheel is turning this way and one the other way."
Incidentally, transgender model Anjali Lama and gender neutral model Petr Nitka will walk the ramp at the ongoing Lakme Fashion Week Summer/Resort 2017.
Tahiliani will be showcasing his latest Mughal-inspired collection Chashme Shahi at the ongoing Lakme Fashion Week Summer/Resort 2017. His line will reveal clothes based on the theme of fantasy and romance, presented in an array of elegant and cool garments to create an offering reminiscent of summer and all that it brings.
Get the best of News18 delivered to your inbox - subscribe to News18 Daybreak. Follow News18.com on Twitter, Instagram, Facebook, Telegram, TikTok and on YouTube, and stay in the know with what's happening in the world around you – in real time.
| Edited by: Mugdha Kapoor Safaya
Read full article