GET Stock

Quotes


Teachers' Day 2016: Break Free From These Stereotypes About Teaching
On this Teacher's Day, we bring you a list of reasons that will make you respect your teachers and their profession a little more.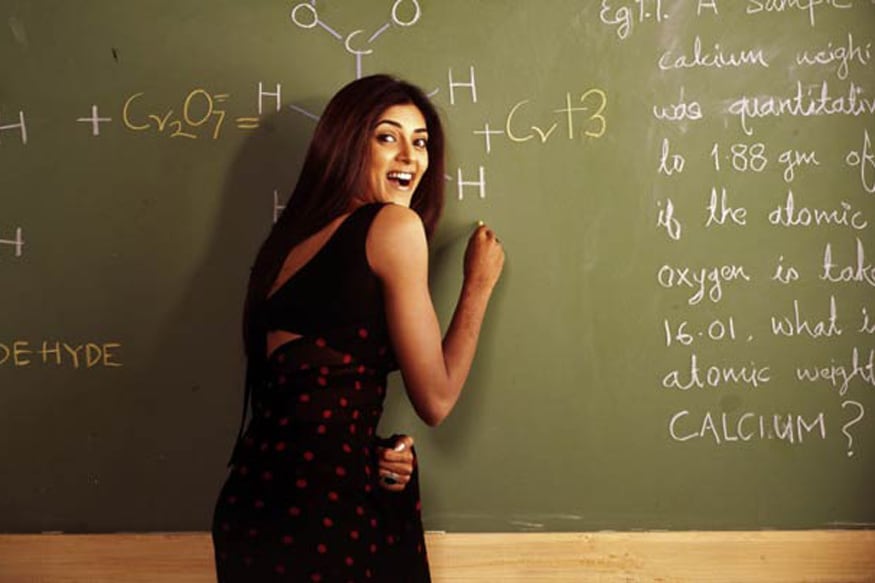 On this Teacher's Day, we bring you a list of reasons that will make you respect your teachers and their profession a little more.
Teaching is the most under-rated profession in today's era. Teachers, who are responsible for shaping us the way we are, are often not given the respect they actually deserve.
If you think teaching is easy or being a teacher requires no special talent, you have to read this till the very end.
On this Teacher's Day, we bring you a list of reasons that will make you respect your teachers and their profession a little more.
Can't think of any profession? Become a teacher!
This myth is at the apex of the entire collection of myths by far. Teaching is a profession that requires utmost dedication. Not only do you need to be aware of the subjects you plan to teach, but also be well-prepared to impart your wealth of knowledge to students in a way they can comprehend. And not to forget, patience is the key to success here.
Teaching is the most comfortable profession
Just because they have a staffroom and a cupboard to themselves does not mean they are living in comfort. Standing in the class and taking care of 50+ students at a time can not really be a comfort zone (for the msot part of it) for anybody.
It's not even an 8-hour job
For most teachers, the day does not end with the final ringing of school bell. Checking notebooks, setting of examination papers and checking the answer sheets, maintaining attendance registers and other class records are only few of the work-from-home examples from the long list of other chores.
Its easy for them to fail students
It is equally important for a teacher that his/her student scores well in examinations as much as it is important for a student to pass with flying colours. It's a progress report for both sides of the coin.
Teaching is their one-and-only hobby
They are as much humans as other professionals are. Desires for different hobbies and interests is a common link in all of them. You might not even realise, but your Maths teacher might love reading English novels or your Physics teacher might just be fond of Bollywood movies as much as you are.
Teachers love shouting and scolding
No teacher is fond of spoiling his/her day with utter anger for no reason. Their duty, apart from imparting the curriculum based knowledge, is to inculcate deep rooted morals in their students. It's not their hobby to scold, but a mere duty to get the students on track.
Students listen to everything a teacher says
A common notion among parents of small children is that their child listens to every-small-or-big-thing a teacher says. Teachers are often faced with the agony of even asking the children to drink milk or stop watching TV at their home because of this belief.
Teachers get the entire summer season off for vacations
Yes, they do have vacations; summer and winter. But don't miss the workshops, extra classes, Parent teacher meetings and seminars they have to conduct during those vacations. We think it's the right time to say, every thing that glitters is not gold.
Teachers are answerable to parents everytime
There can be times when teachers are doing their work perfectly, but parents fail to realise their bit. The habit of poking teachers for various not-so-important issues is a common practice these days.
Oh, they love making assignments and question papers
This is so not true. Preparing 4 assignments plus 2 question papers every month is deifnitely not an easy task to perform. The word exam has the potential to scare people of all shapes and sizes.
All of them like to have teacher's pets
We are used to believing that a teacher only favors some 'special' students of the class. Some of them might , but most of them consider their students to be equal in every aspect. For them, they all are the same and no concept of favoritism persists.
Teacher's kids are always good in studies
This is so-not-true. The child may or may not be good in studies. He has a completely different identity that does not depend on the profession of his parents.
Also Watch
Read full article