LIFESTYLE
The Grub Fest 2016: A perfect feast that is fit for every palate
Held in Delhi's Jawahar Lal Nehru Stadium, the ongoing 'Grub Fest' is a three-day celebration of the city's favourite snacks. From watching chefs show off their cooking skills, to enjoying live music and performances, and also, indulging in the many varieties of freshly-whipped food items – there's a lot that you can do at the festival. With the sprawling lawns of Jawahar Lal Nehru Stadium packed with restaurants both stylish and desi – this food extravaganza offers the visitors an unforgettable time.
The Grub Fest that had a flourishing debut last year, is a brainchild of Aman Kumar, Arjun Jain, Chaitanya Mathur and Mani Singh.
If you want a quick break from the madness that slowly swallows up the venue, you could think of heading to a real life-sized ship. Perched on white sand, this is the quickest spot you can move to - to loosen up and sip amazing cocktails.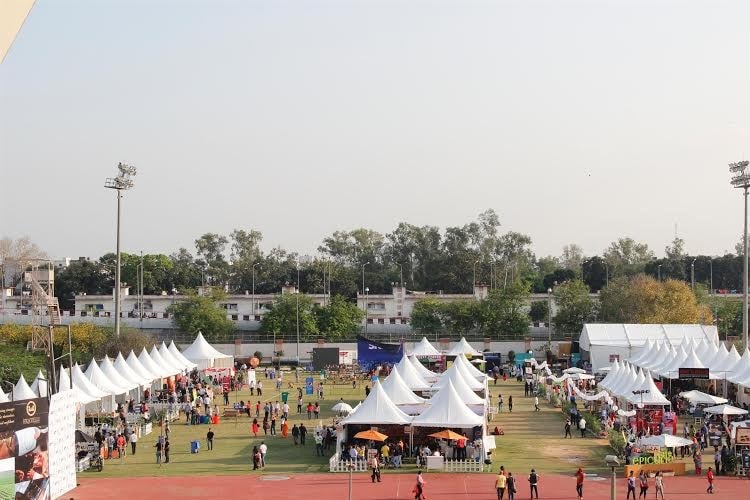 While the food on offer is nothing short of amazing, many who visited the Grub Fest on day 2 in the scorching heat felt the festival should be organized in the months of January or February to avoid inconvenience. Even though March wasn't the most dreaded season in 2015, it turned out to be a bit harsh this year. Nodding his head in approbation was also one of the organizers Arjun. "March was quiet pleasant last year. But this year it has been warmer. We are planning to organise the festival in January of February in our upcoming editions," he said.
On being asked about the changes that the organizers incorporated this year, Arjun said, "The most interesting change that has happened this year has been the inclusion of new restaurants. 80% of the restaurants participating are beginning it here before they are launched at their respective locations. We are excited to give a fresh chance to newcomers such as CJ's and Wolfgang & Company."
The food festival also begins on its nationwide trip soon. The Grub Fest team is gearing up to travel to Pune for its event that begins on March 25 and ends on March 27 at Royal Palms in Koregaon Park. "Plans are underway to take 'The Grub Fest' to tier 2 cities. We will start planning from it by May," he confirmed.
As I toured the 50 restaurants - including ATM-PCO, Social, Indigo Deli, Depot 29, No Filter, Big Fat Sandwich – that had put up the stall I decided to gorge in on some of the scrumptious fare.
My first stop was Depot 29.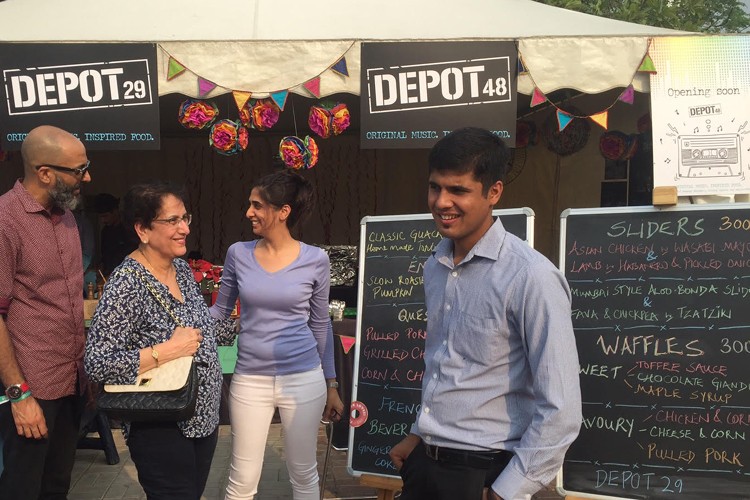 Those who you who have been to Ritu Dalmia's restaurant, would agree that Depot 29 stands out for the impressive range of creative fare and that's not excluding the vegetarian options. Since the weather had warmed up by the time I reached the venue, I wanted something to keep me cool. The Ginger Syrup with Soda that was offered to me is one of the best cool summer drink to beat the heat. It is sure to please adults and kids alike.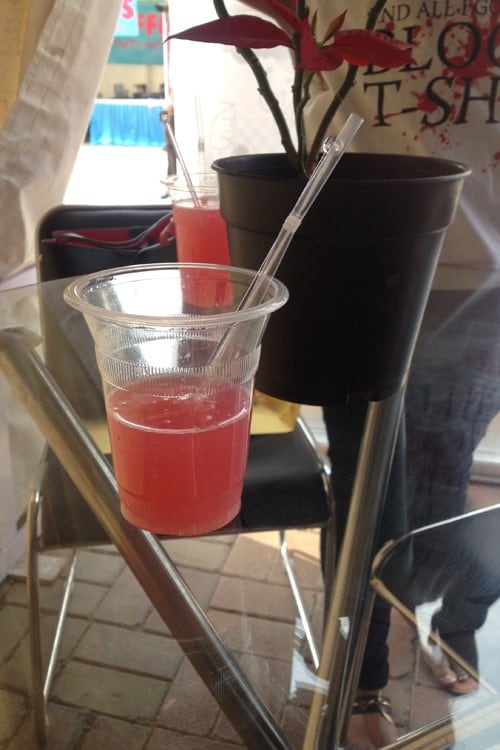 Next I decided to try nachos. Since the guacamoles came in a reasonably good cups, it was easy to spoon it delicately over nachos and enjoy it.
Don't be surprised if you gobble up the Pumpkin Empanadas they offer. While I believe the Sweet Pumpkin Empanadas is much better the Pumpkin Pie available in the market, I was elated with what was whipped up here. Hot and smoky the Pumpkin Empanadas tasted yummy because the chef had adjusted the spices that went well with our taste.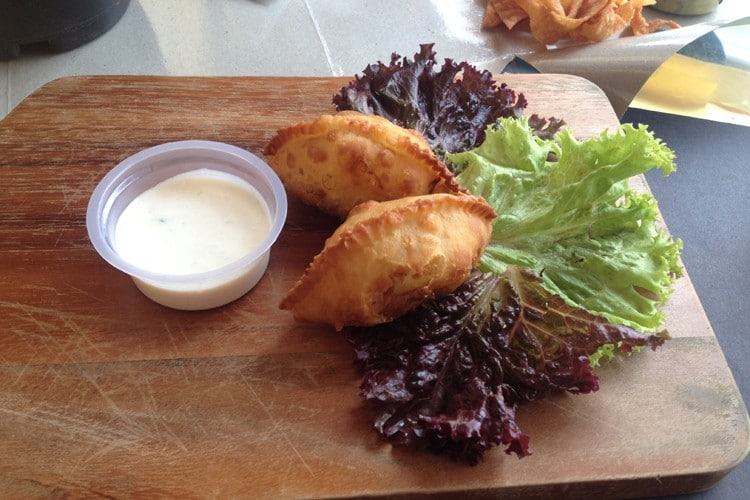 I decided to end my meal with their sweet and perfect Chocolate waffles. It was crispy on the outside and extremely soft and yielding on the inside, which is why you can't resist it. And thankfully it wasn't excessively sweet.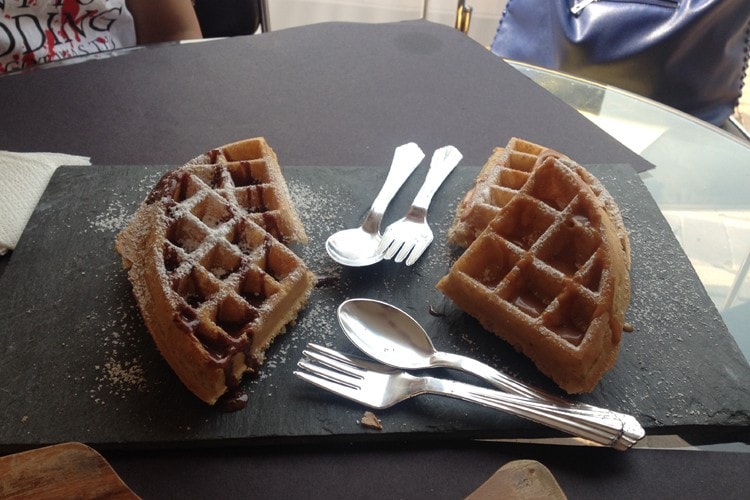 My next stop was Wolfgang Delhi
If the place stands for sophistication, its food including drinks stands for quality. It is a fact that there is a trick to achieve the right balance of flavours when it comes to making a mocktail with hot and spicy ingredients. And the chef here clearly understands that. Their spicy mocktail Filled Jalapeno is one of the most incredible adventures in favours. Made of Passion Fruit Pulp and chat masala, this drink will remind you of the Kala Khatta that you must have tried at local markets. But it is the usage of interesting Indian spices that gives this drink the perfect spicy boost.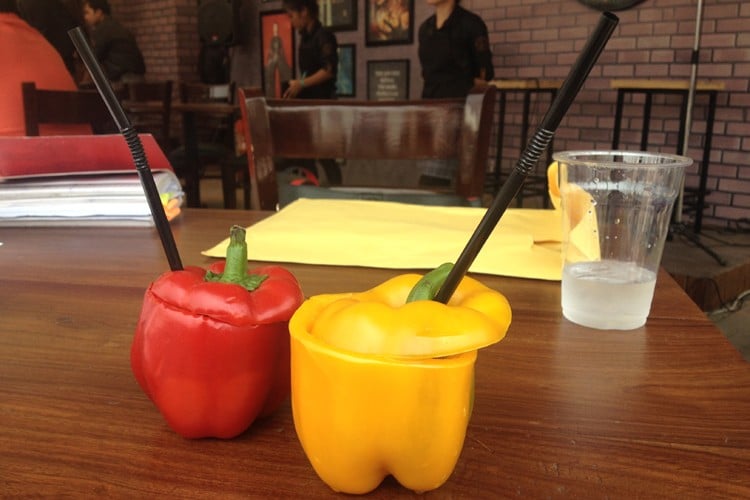 And the other two mocktails that stood out were Fizzy Kokum and Spiced Jamun – both proved giving different twists to summer drinks isn't a bad idea.
If the Risotto offered came with the right balance of flavors and textures, the Mediterranean Sandwich was prepared with love.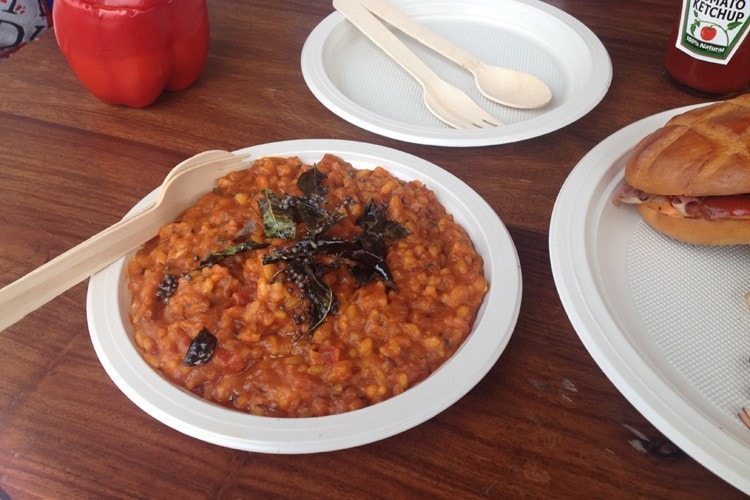 Just in case you are looking for fresh and healthy cuisine, we'd recommend CJ's to you. Even as the emphasis here is on fresh and not fried, it is easier for the stall to get food out of the door fast.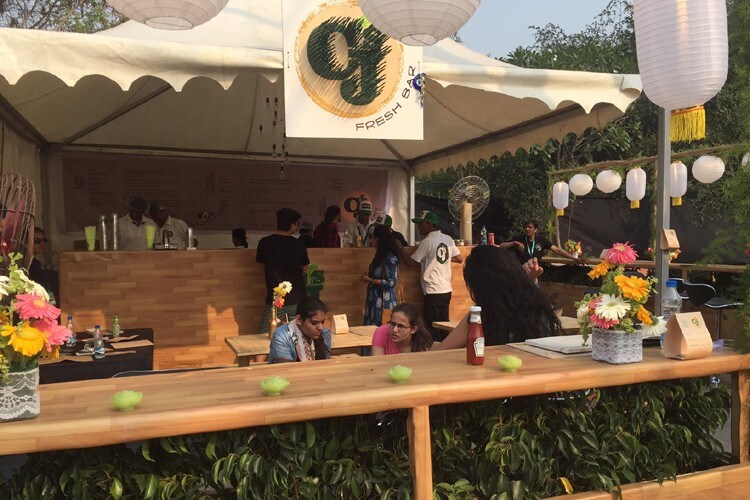 All in all, The Grub fest doubles as a food and music festival that brings together the city's top restaurants, pop-ups for a three-day feast.
Read full article