Things Meghan Markle Can't Do After Marrying Prince Harry
Did you know? Meghan Markle can't flaunt her bare legs anymore after her wedding.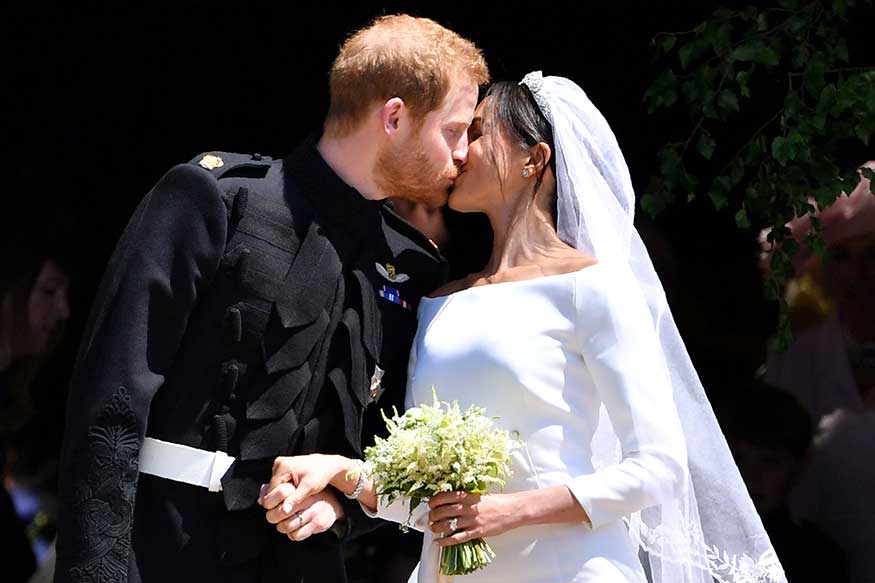 (Image: Reuters)
Marrying into the British Royalty is way different from becoming a Disney princess. By that, we mean there are rules. Here are some things that Meghan Markle is barred from doing after she said 'I do' at the St. George's chapel.
1) No more Autographs
As an actress, Meghan has signed her fair share of autographs. As a Royal now, however, those days are behind her. The reason for this is understandable. Royals are prohibited from signing autographs due to the risk of signature forgery. When asked for an autograph, Prince Charles defaults to an apology and tells the public he's unable to do so. Meghan has already learnt to do this in January 2018 for a 10-year-old fan. Instead of signing her name on the paper provided, she simply wrote 'Hi Katylyn'.
2) Voting is Out
Meghan is far from being apolitical. She's been vocal about a number of issues over the years and has a history of activism. This poses a bit of a conundrum for Meghan as a member of the Royal family because they are expected to be mum regarding politics including their thoughts about specific politicians. As per the official website of the British Royal family, the queen must remain strictly neutral with respect to political matters. This includes voting in elections. Although, the queen is the only one explicitly prohibited from politics. Members of the Royal family abide by the same policy.
3) No Bare Legs For Meg
When pictures surfaced of Meghan and Prince Harry announcing their engagement your eyes may have fixated on the ring immediately, but her legs were the only thing that stole the show that day, specifically, her bare legs. According to a Royal rule, You will never see a Royal without their nude stockings. That's the only hard, steadfast rule in terms of what the Queen requires. It could be that Meghan didn't know the pantyhose policy at the time as she now abides by the Queen's preference, at least at Royal events.
4) New Bedtime
In an interview for the book called The Royals in Australia, the Queen's private secretary told that Princess Diana's agony was to sit through the long Royal dinners. He explained, that there'd be an hour or so in the sitting room of everyone sitting around making conversation and nobody felt it right to go to bed before the Queen did. Eventually, Diana got so sick of the pomp and circumstance that she'd excuse herself and go to bed, anyway. Despite it being considered as bad form. If Meghan is looking to stay in Queen Elizabeth good graces, she probably shouldn't follow in Diana's footsteps.
5) No more Acting
When someone marries into a Royal family, their careers don't often come with them. Grace Kelly who was an actor prior to marrying Prince Rainier III of Monaco, left her Hollywood career behind. Meghan'S Suits exit was planned before her engagement to Prince Harry.
6) Travelling Solo Is A No-GO
Meghan'S days of travelling solo have already become a thing of the past. Meghan was issued protection officers in the wake of her engagement to Prince Harry. Royal tours around the globe may look effortless to an outsider but they can actually take 6 months to plan. Their site visits are ever hardly longer than 40 minutes at a time and they likely will not travel to that same location again. Thankfully, prince harry and Meghan got a real honeymoon.
Well, as real as you can get when you need to be guarded 24x7.
| Edited by: Shifa Khan
Read full article