GET Stock

Quotes


Time Starved? Whip Up These Super Easy Dishes In 6 Minutes or Lesser
We give you a lowdown on some speedy dishes that you could whip up with the press of just a few buttons. Let the magic begin!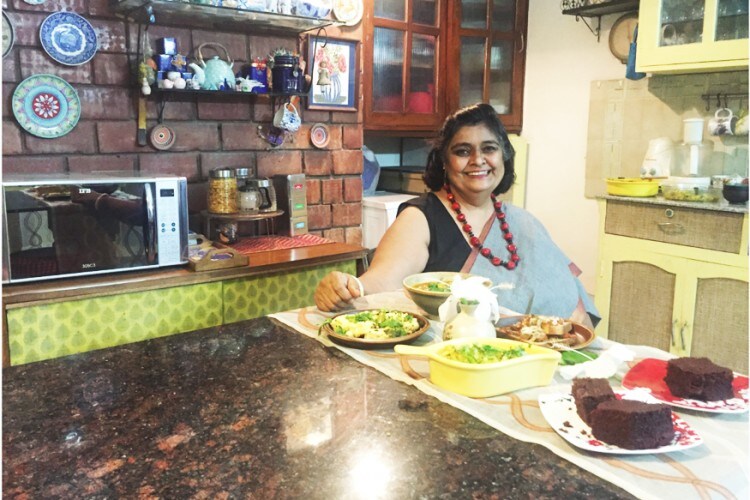 Image: Divya Pal
Are you unable to access your kitchen because of the renovation? Are you not in the mood to whip up dishes in the traditional cooking style? Are you just looking for excuses to cook in your resourceful microwave? Or as a beginner you think microwave doesn't go beyond reheating leftovers or melting ice cream? Whatever the reason, we offer you an epicurean experiences that will make you eager to wear your apron and whip up some speedy dishes with the press of just a few buttons.
Ninnee Varma, who has been conducting microwave cooking classes and helping beginners learn super easy and super amazing dishes for over 20 odd years, took time out of her busy schedule to share these interesting recipes. Versed in the varied cuisine of India, Ninnee has several important tips to shares as she help her students learn new kitchen skills and recipes. Comfortably positioned behind a huge table tucked in a corner of her beautiful kitchen domain, Ninnee's cooking class can really change your game. Let the magic begin!
If you thought cooking spongy and soft dhokla could never be made in 5 minutes or lesser, we'll prove you wrong.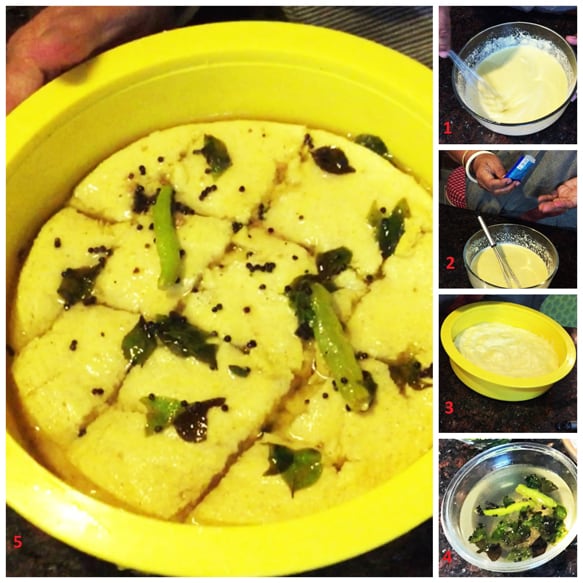 Image: Divya Pal
Ingredients

Besan/Gram Flour: 3/4 cup
Sooji/Semolina: ¼ cup
Water: 1 cup
Eno Fruit Salt: 1 tbsp
For tadka
Sarson: 1 tsp
Kadhi patta: 4-5
Green chillies-slit: 2-3
Oil: 1 tbsp
Vinegar: 1 tbsp
Sugar: 1 tbsp
Heeng - A pinch
Salt to taste
Method
Mix the besan, sooji, water (not all) and beat it till it turns smooth and thin.
Add Eno fruit salt (regular), stir gently and pour it immediately into the greased microwavable dish. Tap it to avoid bubbles.
Cover and cook at High for 5 minutes.
Heat the oil for tadka. Add sarson, kadhi patta and green chillies. Cook till slightly colored, and add 1 cup water, vinegar, sugar and salt.
Slice dhokla into desired sized pieces. Pour the tadka over. Stir, garnish with Dhaniya.
Sabudana Khichdi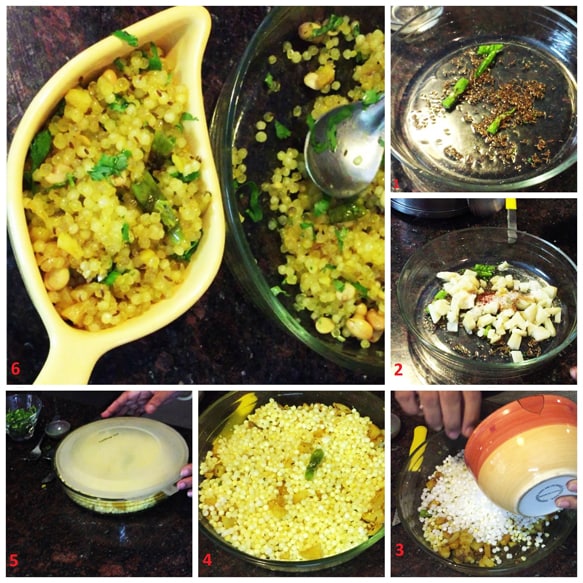 Image: Divya Pal
Ingredients
Sabudana: 1 cup
Roasted Peanuts: 2 tbsp
Medium cubed boiled potatoes: 2
Cumin Seeds: 1/2 tsp
Slit green chillies: 2
Oil: 2 tbsp
Salt to taste
Haldi Powder: 1/4 tbsp
Juice of 1 lemon
Method
Wash sabudana twice. Soak in 1/2 cup water and keep aside for about 6 hours.
Add oil, cumin seeds, green chillies to a microwave bowl. Heat it for 2 minutes at HIGH.
Add potatoes and Haldi powder. Cover with a lid and microwave on HIGH for 2 minutes until the potatoes are crisp.
Add sabudana, cover and micro on HIGH for two minutes. Remove from the micro. Stir and micro for two more minutes on HIGH. Add roasted peanuts, salt and spices as desired. Stir, cover and micro again finally for 2 minutes on HIGH.
Garnish with dhaniya, lemon and serve hot with chutney.
Bread Pizza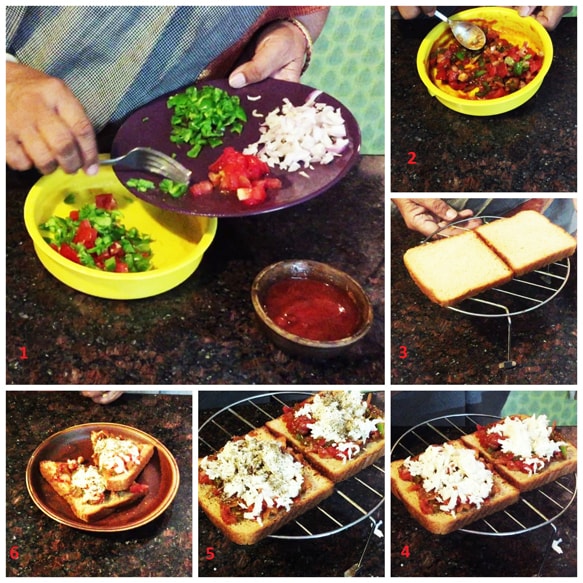 Image: Divya Pal
Ingredients
Bread Slices: 2
Mozzarella Cheese: 1/4 cup
Onions: 2 tbsp finely chopped
Tomato: 2 tbsp. finely chopped
Capsicum: 2 tbsp. finely chopped
Tomato Puree: 2 tbsp
Salt / oregano to taste
Method
In a bowl add chopped onions, tomatoes and capsicum, tomato puree, salt, red chillies and a pinch of sugar.
Cover and microwave for 2 minutes on HIGH.
Grill the bread slices for two minutes on each side. Spread the vegetables on the toast. Top it with grated Mozzarella cheese and grill for 4 minutes.
Sprinkle oregano and serve.
Eggless Chocolate Cake
Image: Divya Pal
Ingredient
Maida: 1 cup
Sugar: 1/2 cup
Curd: 3/4 cup
Oil/melted butter: ¼ cup
Lukewarm cup: ¼ cup
Meetha Soda - 1tsp
Cocoa Powder: 3 tbsp
Method
Add oil, sugar, curd in a bowl and mix them using a hand whisk.
To this mixture add maida, meetha soda, a pinch of salt and 3 tbsp of cocoa powder. Stir it well.
Add the lukewarm water to this mixture giving it a "ribbon" consistency ie: when the mixture is poured it falls as a thick viscous ribbon. You might not need all the water.
Oil and line a microwave safe cake tin. Pour the cake batter into this and tap to ensure that all bubbles are gone.
Microwave on HIGH for 6 minutes.
Check that it is cooked with the help of a knife. When inserted the knife should come out clean. If the cake is a little under-done, then micro for one minute more.
Read full article