Took Me Long To Believe I'm Beautiful: Kajol
She believes that one should take up a skin care regimen during their twenties itself.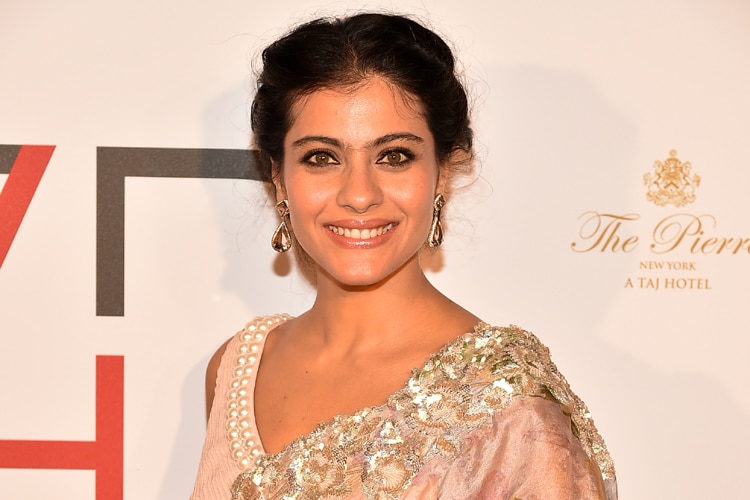 She believes that one should take up a skin care regimen during their twenties itself.
Mumbai: Actress Kajol, who believes in a regular skin care regime, says it took some time for her to believe that she is beautiful.
"I believe it is wise to take up a regular skin care regimen in your twenties, so as to maintain youthful skin in your thirties," Kajol said at the launch of a new Olay Total Effects lightweight moisturiser here on Wednesday.
Talking about her long-standing association with the brand, she said: "My trust in Olay remains unchanged through the years just like my skin despite the many changes in my life."
"A lot of things have changed over the years, but now I believe that I am beautiful. It took me a long time to believe that. So my beliefs about myself have changed, and I think I am a better person today. I have grown, hopefully," she added.
Kajol said she drinks a lot of water to keep her skin hydrated.
"There aren't any beauty secrets when family is concerned. We are just genetically beautiful. One thing I tell this to everyone is be absolutely clean and neat, drink lots of water and wash your face three times a day," said the mother of two, who wants to be a mirror image of her mother Tanuja when she is her age.
"For me, my inspiration has been my mother. I would like to look like her when I am her age. She doesn't look one bit her age. I feel teenagers are beautiful, but women are just stunning.
"Teenagers are pretty and cute and they would like that term. They like to describe themselves like that. As people grow older, whatever is inside them comes out, and that is true beauty," she added.
Kajol says her husband Ajay Devgn compliments her rarely and only when she looks exceptionally stunning.
"Ajay compliments me when I look exceptionally stunning. He would say 'You are looking nice', and that's it," she said.
Get the best of News18 delivered to your inbox - subscribe to News18 Daybreak. Follow News18.com on Twitter, Instagram, Facebook, Telegram, TikTok and on YouTube, and stay in the know with what's happening in the world around you – in real time.
| Edited by: Kriti Tulsiani
Read full article