Anti-tourist Protests Are a Wake-up Call That Needs to be Addressed: UN
The UN World Tourism Organization said that the industry must acknowledge the discontent of fed-up locals and create a more balanced tourism economy.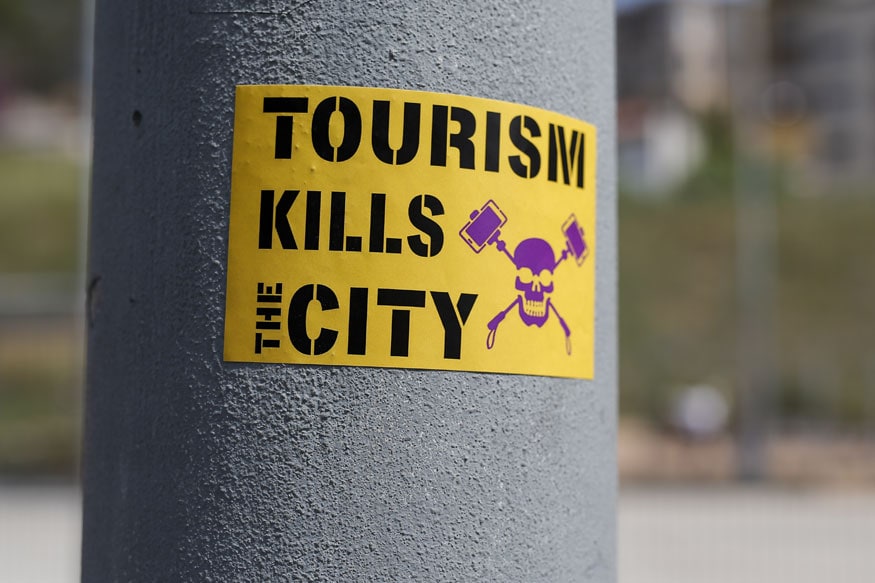 Anti-tourist protests were a wake-up call to the travel industry, said UN World Tourism Organization Secretary General Taleb Rifai. (Photo courtesy: AFP Relaxnews/ PAU BARRENA)
Diversifying tourist activities, reducing seasonality and highlighting lesser-known destinations could help address the problems of overtourism which set off a wave of protests throughout Europe this summer, industry leaders noted at a travel summit this week.
Calling the anti-tourist movement a "wake-up call," the UN World Tourism Organization's Taleb Rifai said the industry must acknowledge the discontent of fed-up locals and create a more balanced tourism economy, cites a report out of the World Travel Market (WTM) in London.
"Growth is not the enemy. Numbers are not the enemy," the Secretary General said during the summit.
"The key is to manage the growth sustainably, responsibly and intelligently and use the power of growth to our advantage...We cannot continue to build five-star hotels in three-star communities."
Cities like Barcelona, Venice and Amsterdam have been struggling with overcrowding, sowing bitter anti-tourist sentiments and driving local residents to the streets in protest.
Amsterdam, for example, has a population of 850,000 residents, but received 6.34 million visitors last year. That number is expected to spike to 6.57 million by the end of the year, and 7.5 million in 2025, according to the Top 100 City Destination Ranking released out of WTM London.
Meanwhile, behemoth cruise ships which belch out thousands of tourists at a time are blamed for causing overtourism in Venice, while unsustainable tourist arrivals in Barcelona and short-term vacation rentals like Airbnb are blamed for overcrowding.
Speakers cited countries like Greece as a model example, for their efforts at promoting tourism during the off-season winter months and Mexico, which has been promoting lesser-known destinations and cultural sites to attract visitors off the resort path.
Meanwhile, an Airbnb representative defended the short-term rental service which has been maligned for playing a big role in overcrowding, saying that 69 percent of their hosts in Amsterdam, for example, are not located in the city center.
Likewise, the president of the World Travel and Tourism Council said that the tourism economy can be credited for bringing jobs to Barcelona, which was previously plagued by high rates of crime and unemployment.
Read full article
Countdown To
Elections Results
To Assembly Elections 2018 Results