GET Stock

Quotes


China's Golden Week Saw 710 Million People Hit The Road, Rail And Skies
Data from China National Tourism Administration show that travel rose 12 percent this year.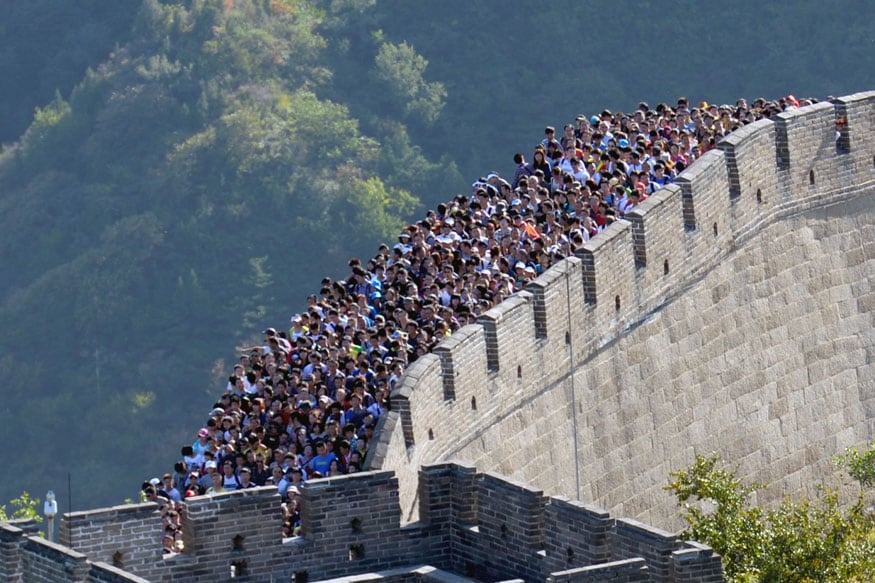 Golden Week in China (Photo courtesy: AFP Relaxnews/ STR)
China's Golden Week mobilized 710 million Chinese holidaymakers to make a trip this year, setting new records in rail trips and spending on overseas tour packages.

The statistics are in following a bumper year for China's Golden Week, which was prolonged by an eighth day from October 1 to October 8, as it coincided with the Mid-Autumn Festival.

Statistics from the China National Tourism Administration show that travel rose 12 percent this year, up from 663 million for the first seven days of 2016, reports China Daily.

That compares to 428 million five years ago.

New records were also set for rail travel, with more than 110 million passengers boarding a train over the holidays.

In total, Chinese holidaymakers spent about $88 billion in tourism.

A breakdown of holiday trends provided by Xinhua News revealed that domestic tourism within China doubled, while overseas travel increased 56 percent.

The numbers also point to an emerging shift away from consumptive travel -- the quest for luxury goods -- towards personalized and cultural experiences.

Chinese travelers to France, for instance, are choosing villages and museums over traditional tourist sites, while those traveling to the US are attending shows and basketball games.

Meanwhile, per capita spending on high-quality overseas tour packages also reached a new high, surpassing US $759.

A report released last week by Chinese travel company Ctrip, predicted that Thailand would be the top international destination for Chinese travelers during Golden Week, followed by Japan and Singapore.

Conspicuously absent was South Korea, where visits were expected to plunge 70 percent during Golden Week following the political spat between the two countries and a ban on Chinese tour packages to the neighboring country.

Before the ban, South Korea was a top destination or Chinese travellers.
Read full article