Disney Cruise Line will be sailing into the fairytale city of Quebec City beginning next fall, in a new itinerary that will lift anchor from New York.
Along with the Port of Quebec, the sailings will stop at other Quebec locations including Saguenay and Baie-Comeau.
Quebec City is a natural stopover for the brand built on princesses and fairy tales, with its old-world European charm, real-world castles, cobblestone streets, and towering fortresses.
The seven-night New York and Quebec City sailings launch in September 2018.
It's not the first time Disney will be sailing into Canada. Other itineraries leaving from New England take guests to idyllic ports along Maritime Canada, including New Brunswick, Prince Edward Island and Nova Scotia.
Quebec City (Photo courtesy: AFP Relaxnews/ Disney Cruise Line)
Disney also revealed details on another inaugural sailing from New York that will take guests to Bermuda in the fall of 2018, a first for the brand.
And in other cruise news, Royal Caribbean announced plans to open the first year-long program to Cuba, that will offer 58 new cruises from January 2018 to March 2018.
Half of the four and five-night itineraries feature overnight stays in Havana.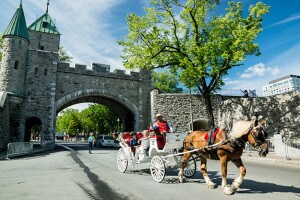 Quebec City (Photo courtesy: AFP Relaxnews/ Disney Cruise Line)