GET Stock

Quotes


Diwali 2017: Planning a Short Trip For Weekend? Here Are A Few Places That Will Interest You
Want to take a quick break this Diwali weekend?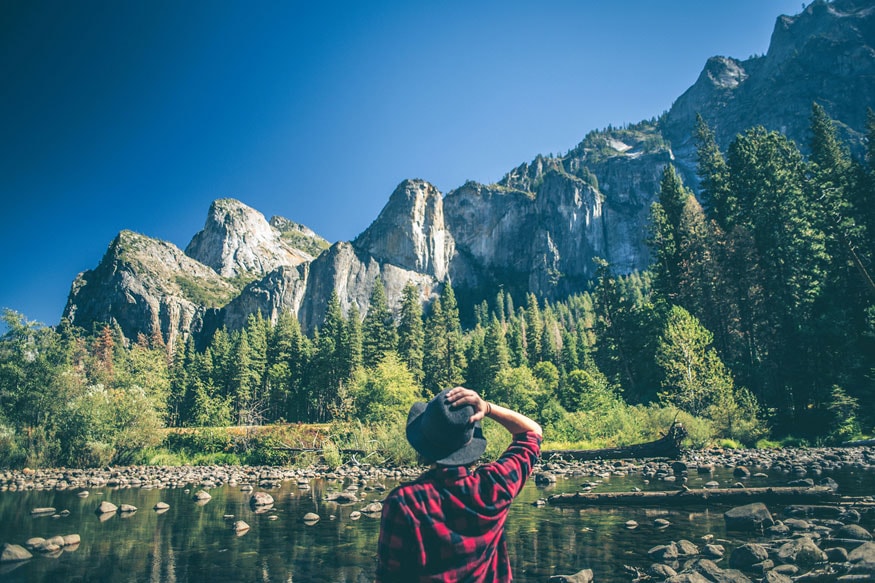 Representative Image (Photo courtesy: AFP Relaxnews/ MundusImages/ Istock.com)
Long weekends are always a reason to celebrate and for the people smitten by the travel bug, it is the perfect time to plan a small trip. After the Dussehra long weekend, it's always the Diwali weekend one looks forward to.
So, if you are one of those who isn't planning to sit at home this Diwali and wish to take a quick break from the hectic schedule to rejuvenate, here is a list of unconventional places that you can choose from.
1. Fagu, Himachal Pradesh
If you are tired of the city life, then this tiny village aside a saddle-like mountain along Hindustan Tibet Road is exactly the place for you. You can enjoy the vivid dales and snow-clad peaks at Fagu. Dotted with clusters of villages, Fagu has fruit gardens, terraced fields and plus, the hillside landscape gives it a perfect romantic ambience.
Connectivity: The closest airport is at Jubbar-Hatti, 45 km away. The nearest narrow gauge railhead is at Shimla, 22 km away. By road, Chandigarh is 139 km and Delhi is at a distance of 392 km.
2. Padanna Backwaters, Kasaragod
If you are looking for solace and some peaceful time, then here is a serene backwater network in the northernmost district of Kerala - Kasaragod. Covered with coconut and palm trees, this is one of the rare places in the state where modernisation has not set in. The tourists can take a trip on the houseboat and sunbathe at the Valiyaparamaba beach. Adjoining the backwaters of Valiyaparampu, lies the beautiful backwater village of Thekkekadu. One of the major attractions here is the oyster farming.
The old rustic charm of this area will leave you mesmerised. Although the climate remains pleasant throughout the year at Padanna, the place receives abundant rainfall during the monsoon months of June, July and August. However, the ideal time to visit this place is in the months of September-February.
Connectivity: The nearest airports to Padanna backwaters are Mangalore International Airport (120km away) and Calicut international airport (180km away). You can also take a train and get down at Cheruvathur railway junction which is 8km from Padanna backwaters. If you are taking the road route, then Cheruvathur bus junction, which is located at a distance of 9km from Padanna backwaters, is well-connected with other important parts of Kerala through the private sector and government sector buses.
3. Peora Village, Kumaon, Uttarakhand
Situated in the cradle of the mighty Himalayas, Peora is a small village near Mukteshwar. With its picturesque backdrop, Peora can be best described as a small hamlet situated at a height of over 6600ft/1997mt. Draped with a blanket of natural vegetation of mainly pine and oak, the place offers an uninterrupted view of over 350 km span of high snow capped Himalayan terrain and proves to be a unique experience for the wandering eyes.
Connectivity: One can take a taxi from the railway station. If you are travelling from Delhi then take the Kathgodam Shatabdi.
4. Mandu, Madhya Pradesh
The ruined city of Mandu in the Dhar district, Madhya Pradesh, is a treat for you if you are looking for historic places to explore. In the 11th century, Mandu was the subdivision of the Tarangagadh or Taranga kingdom. This fortress town on a rocky outcrop is known for its fine architecture. Due to its strategic position and natural defenses, Mandu was an important military outpost and its military past can be gauged by the circuit of the battlemented wall and is punctuated by 12 gateways. The wall encloses a large number of exquisite palaces, mosques, Jain temples of the 14th century and other buildings. The oldest mosque dates back to 1405; the finest, however, is the Jama Masjid or great mosque, a notable example of Pashtun architecture.
Other notable places one shouldn't miss include Roopmati's Pavilion, Baz Bahadur's Palace, Rewa Kund, Eco point, Malik Mughith tomb, Darya Khan's Tomb complex, Shri Mandavagadh Teerth, Sharif Shaikh Abdulla Shattari Dargah, Jami Masjid, Hoshang Shah's Tomb, Jahaz Mahal/Ship Palace, Hindola Mahal and The 12 Darwazas (Gates).
Connectivity: The nearest airport is at Indore, 99 km away. Regular flights connect Indore with Delhi, Mumbai, Gwalior and Bhopal. If you are travelling by train then Ratlam is the nearest railhead (124 km) on the Delhi-Mumbai main line. Mandu is connected with other cities by a good road network.
5. Thoseghar Waterfalls
A haven for nature lovers, Thoseghar Waterfalls is an incredibly picturesque waterfall located near the Satara city, Maharashtra.It has a series of small and big beautiful waterfalls, some of which are mere 15-20 meters in height while the largest one is around500 meter in height. Endowed with a clean picturesque lake along with dark woods, one can enjoy the pleasant climate, especially during rainy seasons. The platform constructed by the government gives a good view of the waterfalls, ensuring safety. Tourists usually visit Plateau of Kaas during their visit to the Thoseghar Waterfalls. Rich in flora and fauna, the plateaus and grasslands turn into a 'valley of flowers' during monsoon season, particularly from August to early October.
Connectivity: There are regular buses from Swargate, Pune, to Satara. One can also get a full view of the falls by going to Chalkewadi where one can park their vehicles at the designated parking lot and then walk down the paved road for 0.5 km.
| Edited by: Manila Venugopal
Read full article
Countdown To
Elections Results
To Assembly Elections 2018 Results