First Timer's Guide to Kasol: Things To Explore, Eat and Experience In Nature's Paradise
Drugged by the inordinate beauty of Kasol.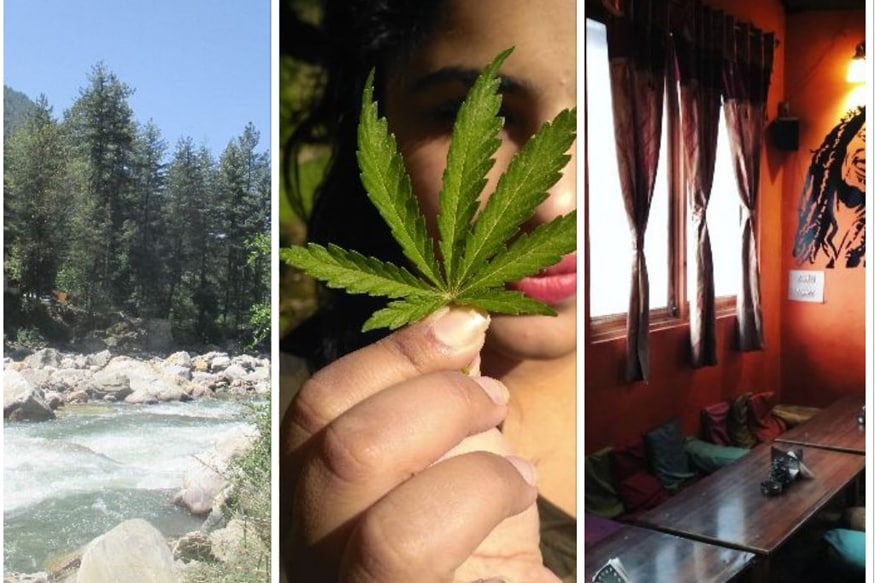 Image: Shifa Khan/ News18
Stretched along the lovely Parvati River with mountains rising all around, Kasol is the main traveller hang-out in the valley. It's a small village, but almost overrun with reggae bars, bakeries and cheap guesthouses catering to a largely backpacker crowd, nowadays including growing numbers of Indians. It's also a summertime venue for trance parties transplanted from Goa, and at any time an easy base for exploring the forested valley or just chilling out.
Best time to visit Kasol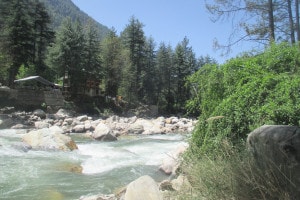 Image: Shifa Khan/ News18
Though Kasol is a year-round destination, it is best visited during the summer months of May and June. However, people also love to visit the destination during the winter months of November to February.
Walk by the Parvati River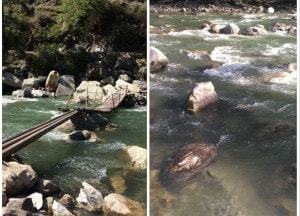 Image: Shifa Khan/ News18
Nothing like a nice stroll down a cackling, churning and frothing Parvati river on one side and looming pine trees on the other. Clean white sand and smooth boulders separate the lush green grass from the tumbling blue-green water of the river. Every bend in the river opens up to an exciting vista of pine trees, cliffs and waterfalls. All this is framed with snow capped peaks piercing the happy blue sky at the horizon.
Trek to Chalal and Rasol
Image: Shifa Khan/ News18
Chalal, a small little village, is just 30 minutes walk across a pretty scary bridge from Kasol. Walking along the river which has a very scenic trail to offer, appreciating the beauty, halting, loading your camera with some beautiful memories, you reach this quaint little village named Chalal – A backpackers heaven. As you walk along the river, stop, ponder watch the beauty as you sit on the huge rocks along the river banks. The gushing sound of the river gives you a very positive energy to re-charge yourself. On the way, as hunger pangs bother, drop by abundant cafe's to satiate your inner foodie.
A Hidden Gem in the Mountains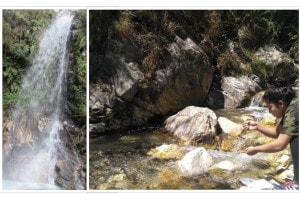 Image: Shifa Khan/ News18
The hike to Rasol usually takes 3-4 hours to cover those steep climbs but the view was impeccable. While trekking further on bumpy terrains, we discovered a hidden waterfall in the middle of huge mountain rocks. This is where we checked off a thing from our bucket list- A bath under a waterfall. The Surrounding areas are covered with apple orchards and pine trees that gives ample of beauty and fragrance to the surrounding.
Israeli Cuisine in Kasol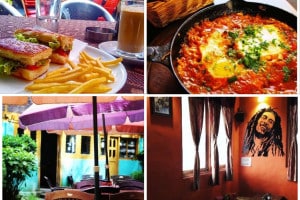 Image: Shifa Khan/ News18
Having covered the best places to visit in Kasol, you'd definitely love on gorge on some amazing food. If you have not tried some Israeli cuisine, this is the place to start. Tucked amidst wilderness, Kasol is flocked by young Israelis. Hence, the name Mini Israel. The influence is clearly visible in the Hebrew inscribed sign boards and abundantly available Israeli food. The desserts here are mind-blowing; we recommend Falafel, Shakshuka with feta cheese, nutty waffles and Banoffee pie at Evergreen cafe, Moondance Cafe and Jim Morrison Cafe.
That Real Trade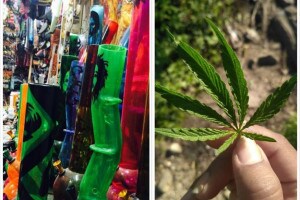 Image: Shifa Khan/ News18
Kasol and Chalal are highly infamous for Charas and Malana Cream. The quality of charas here is supposed to be of high quality. It is an open business here and any person can easily avail such cannabis as soon as one reaches here. Charas plants are in abundance here. The Hash chocolate balls offered here are simply sumptuous. Chalal is an ideal village to visit to just relax, unwind and also is a home to some of the best parties in the whole valley.
You'll fall in love with Kasol because it is not a destination. It's an experience. And you got to experience it to believe.
| Edited by: shifa khan
Read full article
Countdown To
Elections Results
To Assembly Elections 2018 Results